Kim Kardashian Named GQ Man of the Year, Talks Kanye West Divorce and North's Lemonade 'Scam'
Kim and her sisters also open up about their late father's impact, while Kourtney reveals what about the family's reality show would make him "cringe" if he was still alive now.
Kim Kardashian is the latest in a long line of women named as one of GQ's Men of the Year, with the reality star-turned-businesswoman opening up about her late father Robert Kardashian Sr., her parents' divorce and moving on from her own split from ex Kanye West.
The SKIMS founder stuns in the office-themed photoshoot, rocking a mix of menswear and glamorous gowns for the new issue. In the shoot, she also gave a nod to her more humble beginnings, wearing a t-shirt from her old store, DASH, while working out … in heels, of course.
Kim's father, who died from cancer when she was in her 20s, was a big focus of the interview. Speaking with the publication, Kardashian recalled how the the OJ Simpson trial was "really tough for our family," as it found her mom Kris Jenner — a close friend of Nicole Brown Simpson — and dad — who was part of OJ's legal team — on opposing sides of the case. "Kourtney and I were drawn to our dad. We felt like Mom was happily remarried, so we would live with Dad. We didn't want him to be by himself," she said.
"Just being the oldest, I would overhear things. I remember one night hearing them whisper-arguing. My parents never fought my whole life, so it was traumatizing when they did," Kourtney also told GQ, opening up about her parents' fights before they separated. Kim, however, said she "didn't foresee any of it" and "never had an inkling that [divorce] would happen" — before adding, "I did think about how my parents handled it with us. I just remember them being open."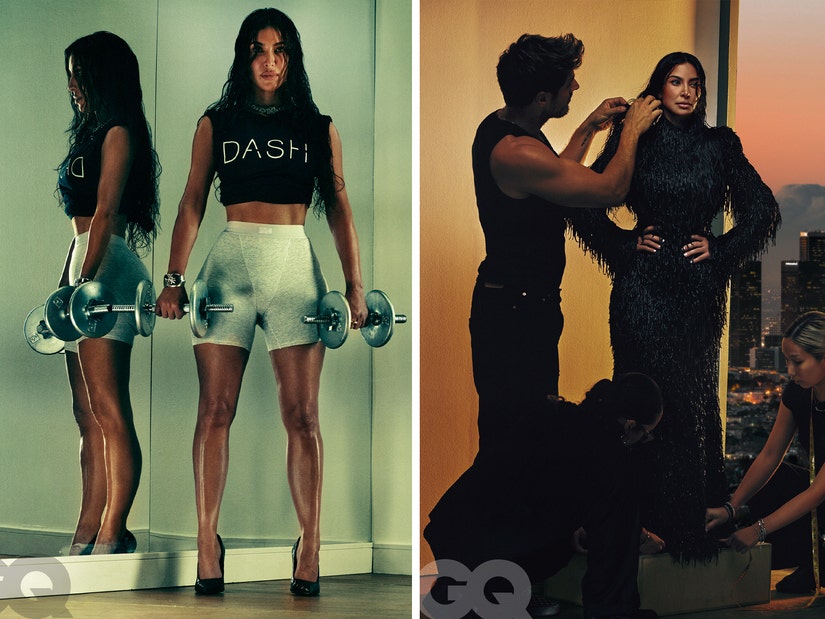 When it comes to her own divorce from Kanye West, Kim said that what matters most is "that kids feel loved and heard."
"You want to be sensitive because they're just kids, and it's hard to go through no matter what age," she added. "You have to make sure that you only go to a level that they can understand. It's okay to show a vulnerable side. You never go to a negative side."
Kardashian told the publication she did work with a therapist "a little bit before my marriage ended" and currently works with one who specializes in child psychology for parenting tips. Kim also said she leans on her friends and family, with Khloe Kardashian noting how much more confidence she sees in her sister since her split from West. "Not that she wasn't confident before, but it's a different assurance that she has in herself. She knows she can do it on her own. She knows the power that she has within herself, as opposed to thinking the power was in someone else's hands," said Khloe.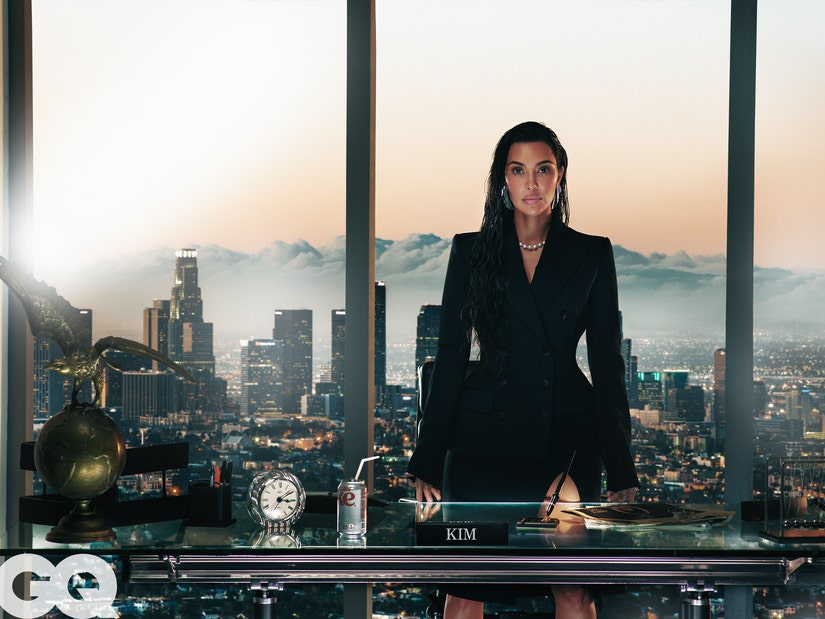 Speaking of confidence, Kourtney isn't so confident their late father would necessarily love everything about the family's current reality TV venture.
"There are parts that are wonderful and amazing and I'm so grateful for and parts that can be hard— like my fight with my sister, where it drags things on in an unrealistic way because of the nature of our show," Kourtney told the mag.
"We have to watch the edit and relive things then and then relive it at the interview," she continued. "My dad was very much into the closeness of our family, so I think that those moments would make him cringe."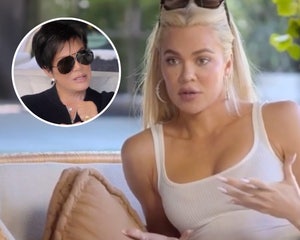 Khloe Kardashian Grills Mom Kris Jenner on Why She Cheated on Her Father Robert Kardashian
Something he might be more proud of, however, is North West's business savvy when it comes to her neighborhood lemonade stand.
"She gets a huge pitcher and fills it, puts it in her wagon, and goes down to the corner. She has a table and chairs and fans to keep herself cool. She makes signs. She stays there hours and hours. Her friends help, so she splits the money with them," said Kim. "If a random person stops, she will charge them only $2. If she knows you, she will fully scam you. I'll get calls from my friends saying she charged them $20 for a lemonade. She'll grab their $20 and say, 'I don't have any change.'"
Kardashian said she's trying to raise her children to be "as normal as possible," while acknowledging their lives are anything but normal. That being said, she added, "as a parent, I want to protect them as much as I can."
She also spoke about the importance of religion, telling GQ she's "probably more religious than most people guess." According to Kim, she prays with her kids each night and will even do it over FaceTime if they're sleeping elsewhere; they also read Bible stories Kim had as a child.
"That's how I manage life. I look at everything as lessons," she concluded. "Things happen exactly the way that they are supposed to and take you exactly where you need to be. Even if it doesn't make sense at the time, it's leading you to a path."
Check out Kim's full interview at GQ.com; the December issue hits newsstands November 28.
Source: Read Full Article