Jax Taylor and Love Is Blind's Shake Chatterjee Get Into Nasty House of Villains Fight
After Jax reveals the wild amount of money he and Brittany allegedly make from Cameo and Jenny Craig, things get heated with the Love Is Blind star — before Taylor's called a "demon possessed" with a black heart by Tiffany "New York" Pollard.
Vanderpump Rules star Jax Taylor painted a giant target on his back on the second episode of House of Villains.
It all began while the reality star was talking business with roommate Shake Chatterjee from Love Is Blind, who still works as a veterinarian after his appearance on the Netflix dating show.
"I've made about $450,000 on Cameo alone. My wife makes a lot more, she crushes it. She just got a $2 million job for Jenny Craig. She's crushing it," Taylor claimed, speaking about his wife Brittany Cartwright.
The comments rubbed Shake the wrong way.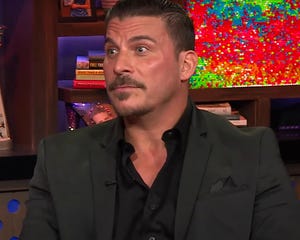 Jax Taylor Details Delayed Flight Incident, Says Sandoval 'Should Have Never Been' at His Wedding
"I'm talking to Jax, who's been on Vanderpump Rules and he's making a ton of money from this show and then there's me who, yeah, I've been on Love Is Blind, but I'm a veterinarian," he said in a confessional. "Hearing him talk nonstop about all the different deals he and his wife have brought in, it really. makes me wonder, how bad do you even need this $200K? Most of us just don't have what he has, maybe he should be voted off."
As he considered eliminating Jax, Shake shared those thoughts with costar Bobby Lytes … not realizing Taylor was within earshot and could hear everything they were saying.
"All I hear from him is about his wonderful life and his vintage car collection, a deal for $2 million, he doesn't need the money," Chatterjee told Lytes, before Jax busted around the corner.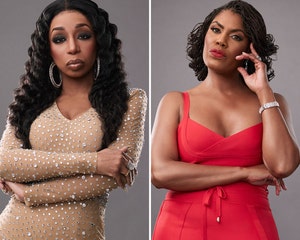 New York on House of Villains Feud with Omarosa: 'Had to Remind Her Who the HBIC Is' (Exclusive)
"Yes I do need the money. Here I am trying to be your friend and you're talking behind my back," he exclaimed. "You don't live in California, you don't have a mortgage, you don't pay California taxes. You live in Florida, you don't even pay f—king taxes in Florida. Everybody needs money or they wouldn't be here, nobody's rich enough to do anything!"
As Shake shouted that "some of us need it more than others," Jax told him to beat him in the week's challenge then and send him home.
"Being on Vanderpump, I tried to give him some pointers, use this as a platform for other things, we built this for 10 years," Taylor added in a confessional. "I'm giving him free knowledge. I feel like he's playing this f–king game the wrong way."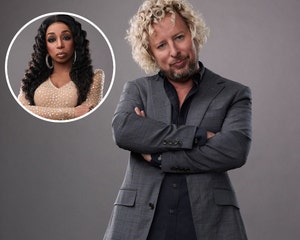 Jonny Fairplay Was 'So Scared' to Share House of Villains with New York After Past History (Exclusive)
The tensions escalated later, while all the men were chilling in the home's hot tub.
"You're telling everybody how wonderful your nice little family is, your wife made $200M. You're like a dark cloud walking around, to me you are, because I don't like you," Shake said out of nowhere. "You remind me of every high school bully I grew up with."
"A bully, coming from the guy who degrades women on national television. You are one and done, talk to me when you've been on a show for as long as I have," Jax shot back. "You're a scumbag. If I see you out in Hollywood, I will gladly go back to jail for you. Trust me, ask these guys, I've been to jail many, many times."
He continued to lash out, telling Shake, "You are exactly what everybody says you are, you better hope that I leave tomorrow." Jax then realized his reality show "triggers" were coming back, acknowledging he was seeing red and telling himself it was time to "pump the brakes."
Shake, however, was thrilled by his reaction.
"This is a really entertaining performance, I'm feeling really good, since I have the opportunity to target Jax in front of everybody. He's a douche," he said in a confessional.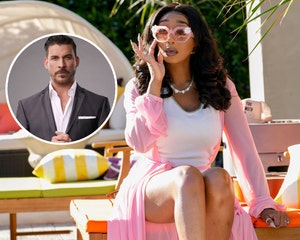 New York Made Jax Taylor Cry on House of Villains, Cast Details 'Unprovoked' Attacks (Exclusive)
Things didn't get better for Jax, as he found himself up for elimination alongside The Bachelor's Corinne Olympios. Before the cast voted on who to boot from the house, Tiffany "New York" Pollard stood up to make quite the statement to sway votes toward Jax, condemning his behavior seemingly out of nowhere.
"This one right here, I see your heart. It's ruthless, it's black, it's ugly and I know why you're in this house because you're a demon, you're a demon possessed," she said, shocking everyone, Jax included.
"I've never in the 10 years I've been on TV been called a demon, not even by my ex-girlfriends," he said in a confessional, before crying in front of his costars. "I think I'm a good Christian father. I've never been called that in my life!"
The results of the vote won't be revealed until next week's episode.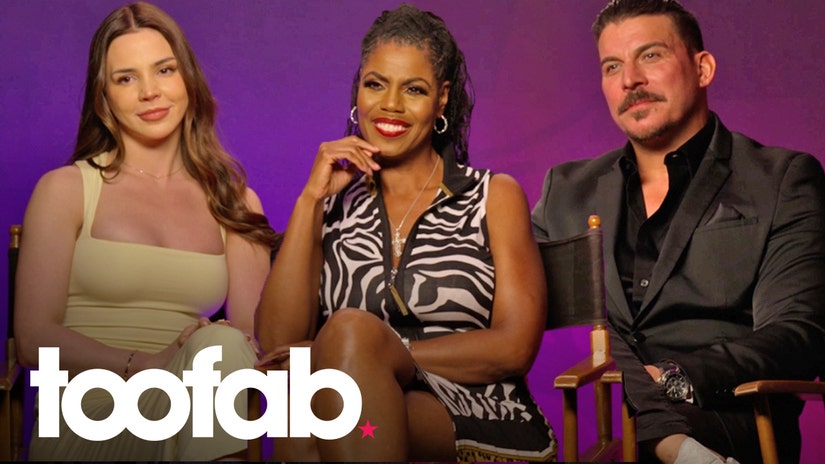 "She made me cry. I literally, I don't want to say cried my eyes out, but I teared up for sure," Jax told TooFab ahead of the season. "I was like, I don't even know you and I thought about it afterwards, she doesn't even know who I am, I couldn't believe it, the stuff she said about me, she doesn't even know me."
"She was ferocious, below the belt with me," he added. "I had a couple nice conversations with her too. Like I said, I've never met her in my life and I don't know why I rubbed her wrong."
"You didn't deserve that," costar Omarosa Manigault Newman told Jax during our interview.
House of Villains airs Thursdays on E!
Source: Read Full Article