Paris Hilton to people concern trolling: My son is perfectly healthy
https://www.instagram.com/p/Cylt-26pDR7/
Over the weekend, Paris Hilton's eight-month-old son went viral for the wrong reasons. Some snarky Interneters (is that a word? It is now.) commented on some recent pictures that Paris shared to Instagram of Phoenix Barron during his first-ever trip to New York City. The comments focused on Phoenix's head size, saying that it's too big and nicknaming him "Stewie" (from Family Guy). There were even people up in there trying to diagnosis him with a medical condition, urging Paris to have him evaluated. The comments section was seriously rude and gross. After someone made a TikTok video calling these comments out, Paris publicly responded to reassure everyone that her son is "perfectly healthy."
Paris Hilton is shutting down commenters' negativity around her son's appearance.

In a TikTok video posted Friday, a creator reviewed and rebuked the negative comments about Phoenix Barron, 8 months, who appeared in a photo the multi-hyphenate mom, 42, posted the same day as the toddler enjoyed his first-ever stay in New York City.

Addressing questions about her son's head, Hilton commented on the post, writing, "🥺😢There are some sick people in this world.☹️My angel is perfectly healthy. And yes, of course he has been to a doctor, he just has a large brain."

"My precious angel baby Phoenix's first time in NYC. ✨👱🏼‍♀️👶🏼🗽✨," she captioned shots of her and the infant, whom she shares with husband Carter Reum, sharing glances as they sat together on a white couch last week.
[From People]
Like, seriously, people, Phoenix is a baby. He's a really cute baby, at that! Whatever your thoughts are about his mother, picking on a child's appearance is not and never will be fair game. I'm old enough to remember when Rush Limbaugh and the right made fun of Chelsea Clinton and the Obama girls' appearances, then lost their minds over a very, very in-poor taste joke Tweeted about Barron Trump during that dark day of The Former Guy's inauguration and clutched their pearls whenever someone pointed out how tall he is. There should just be a universal rule of gossip warfare that children are off-limits.
Paris spoke out again on Tuesday afternoon about how the discourse over Phoenix's appearance hurts her "more deeply than words can describe" and lamented people targeting an innocent baby, concluding, "I hope that people can treat one another with more kindness and empathy." There are a lot of ridiculous things that Paris has done or said that are worthy of an eye roll or criticism, but I do feel badly for her over this. I wonder if she'll limit or turn off comments on future posts featuring her son.
— ParisHilton (@ParisHilton) October 24, 2023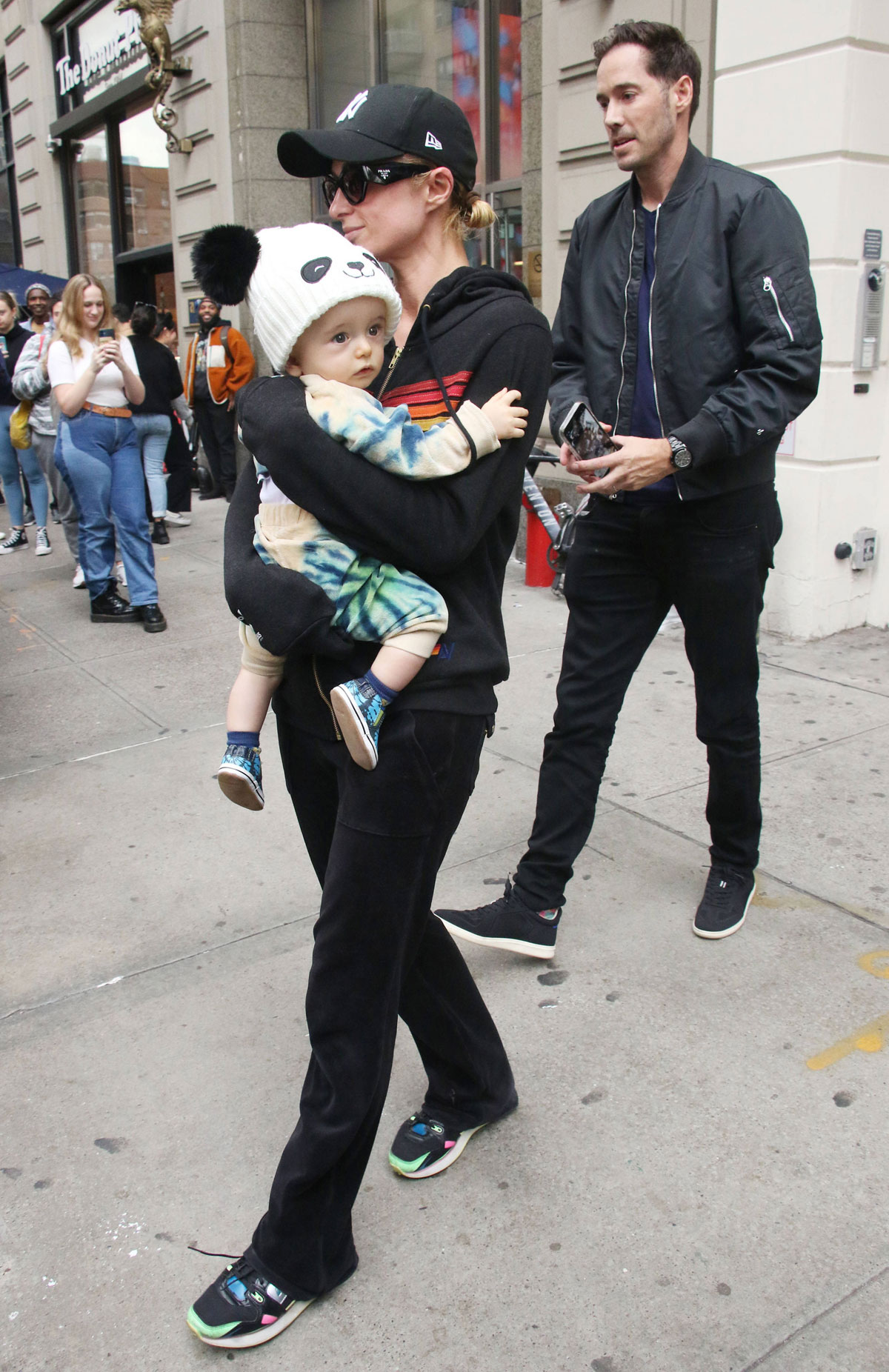 Source: Read Full Article