Drake Becomes First Artist to Sell 200 Million Single Units Via RIAA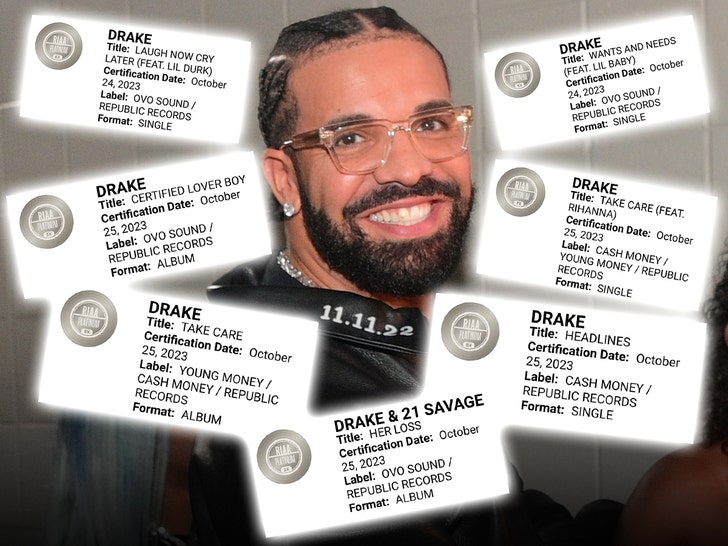 Drake can now claim he's a King too — à la Michael Jackson or Elvis — because he's hit a milestone … the Recording Industry Association of America says he's sold more single units than anyone. Ever. In history.
Mr. Morgan, Drake's OVO Sound President, made the surprise reveal amid Drizzy's 37th birthday celebrations … the Canadian rapper is the first artist in RIAA history to surpass 200 million units, and he did it convincingly — his tally now stands at 220 mil!!!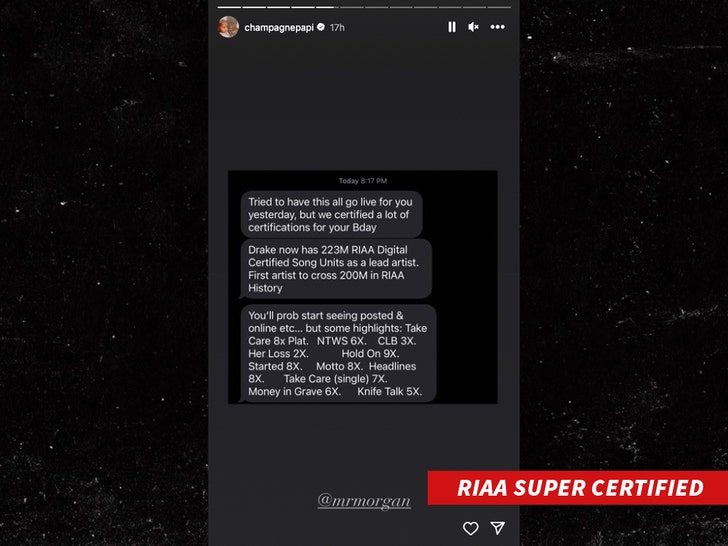 Some of the biggest wins on his leger include the 2011 album "Take Care," and 2013 smash hit "Started From the Bottom" … as both inch toward diamond plaques at 8x platinum.
BTW … RIAA single units include purchases of records, permanent downloads and streams — all categories Drake regularly crushes with every new release. OIder acts like Elvis, The Beatles and even MJ sold millions upon millions of records … but Drake tends to beat them by a country mile on digital downloads and streams.
Translation: It's good to be the King.
Another cool stat … his alt-left dance album, "Honestly, Nevermind" officially cements that all his studio releases have sold at least one million units.
Two tracks from his new album, the J. Cole-featured, "First Person Shooter" and Yeat-featured, "IDGAF" currently sit in the Billboard Hot 100's Top 10 also.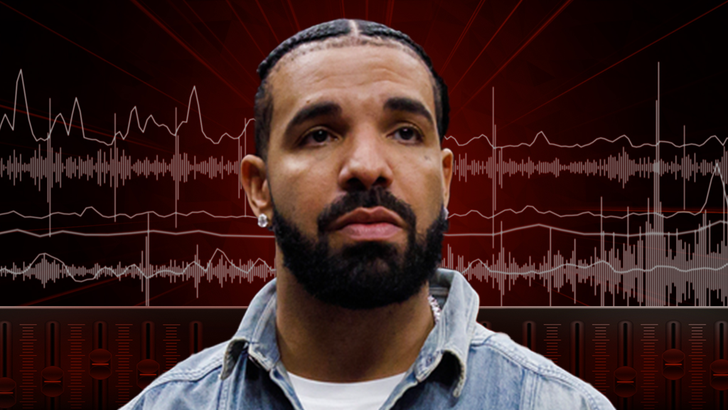 With a catalog this prosperous, it's no wonder Drake is comfortable entering a hiatus from music soon … to deal with the stomach issues he says are causing him grief.
The time away should give Drake's peers plenty of time to play catch up. 😉
Source: Read Full Article