NSYNC Reunites at MTV VMAs — See Boy Band on Stage Together for First Time In 10 Years!
The group last performed together on the show back in 2013 and most recently reunited in 2018 to get a star on the Hollywood Walk of Fame.
The boys are back!
*NSYNC reunited on Tuesday night at the 2023 MTV Video Music Awards — hitting the stage together for their first group appearance at an award show since 2013.
While they (sadly) didn't perform, Justin Timberlake, JC Chasez, Lance Bass, Chris Kirkpatrick and Joey Fatone were all on hand to present the first award of the evening, stepping out to introduce Best Pop Video — which they won for "Bye, Bye, Bye."
Taylor Swift nearly broke down in tears in the audience when they walked out, while the audience erupted into screams and applause. The award went to, as Timberlake dubbed her, "the unstoppable" Swift — before Lance Bass presented her with a friendship bracelet, which her fans have been giving out at her concerts.
"I had your dolls. Are you doing something? What's gonna happen now? They're gonna do something and I need to know what it is," said Swift, trying to get some intel out of the boys with no avail. "You're pop personified, so to receive this from your golden pop hands, it's too much," she added.
While it was a brief appearance, we could be seeing more of them in the future — as it's speculated they've recorded a new song together for the upcoming Trolls Band Together, the latest installment of the Trolls film franchise starring Timberlake.
The reunion comes a full decade after they last appeared together at the VMAs in 2013, where they briefly performed together as part of a 15-minute Timberlake medley before he accepted the Michael Jackson Video Vanguard Award.
Outside of performances, the group also reunited in 2018, when they were celebrated with a star on the Hollywood Walk of Fame.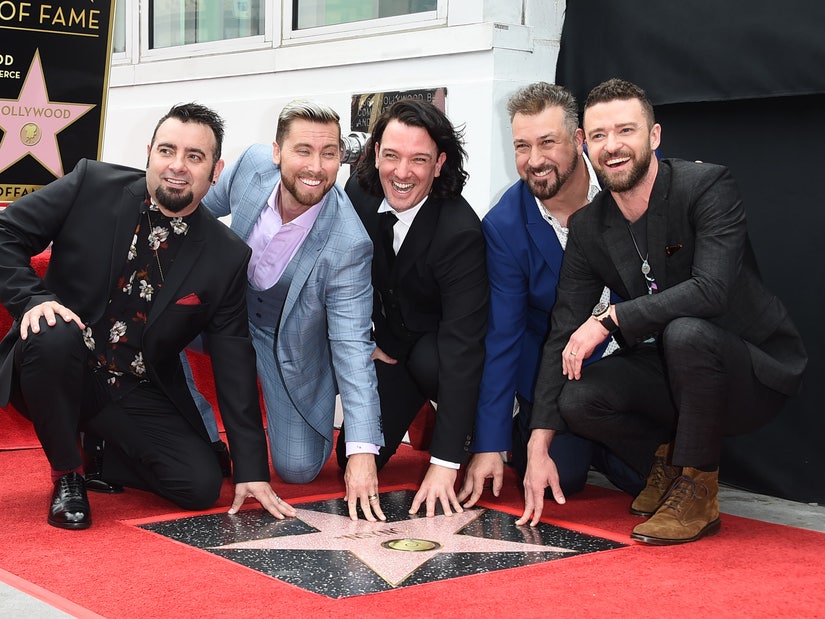 Source: Read Full Article