Nicholas Daley Details The Importance Behind His New Collection with Chelsea FC
Nicholas Daley has joined forces with Chelsea Football Club to unveil an exclusive collection that pays tribute to the pioneering legacy of Paul Canoville, Chelsea men's first-ever black player.
In commemoration of British Black History Month, the limited edition 'Tied Together' collection has been created by the London-based designer to capture the essence of Canoville's game-changing impact in the sport, while connecting young fans to the history of the game and providing new opportunities in the community.
The collection includes an iconic 80's-inspired Terrace Tracksuit jacket – which has become a signature of Daley's in recent seasons – alongside "The Pride of London" scarves, each infused with Daley's unique style and Chelsea's cultural heritage. "We were really looking at the 83/84 season kit, which Paul would wear back in the day," Daley told Hypebeast, when detailing the exact references in the Track Jacket, "That kit had some great design points and lots of different, great styles of the classic Chelsea blue in various different colours." 1 of 4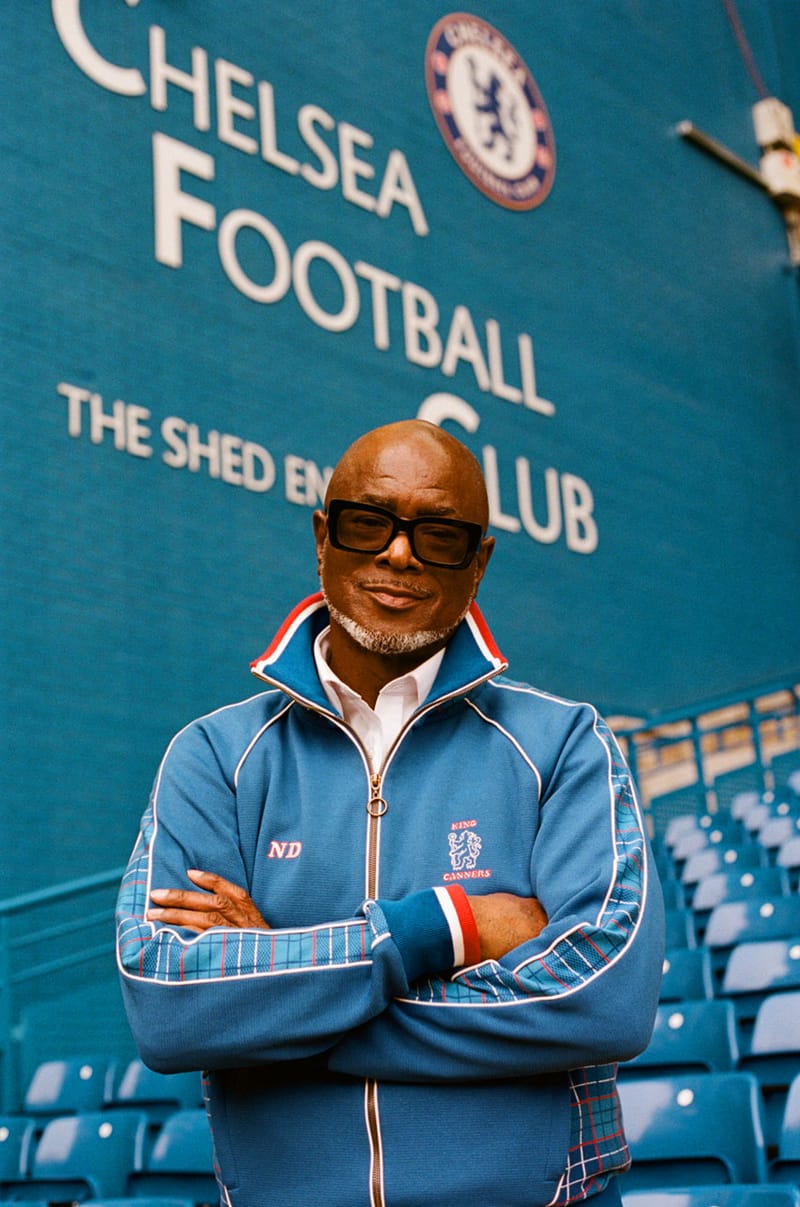 Nicholas Daley X Chelsea2 of 4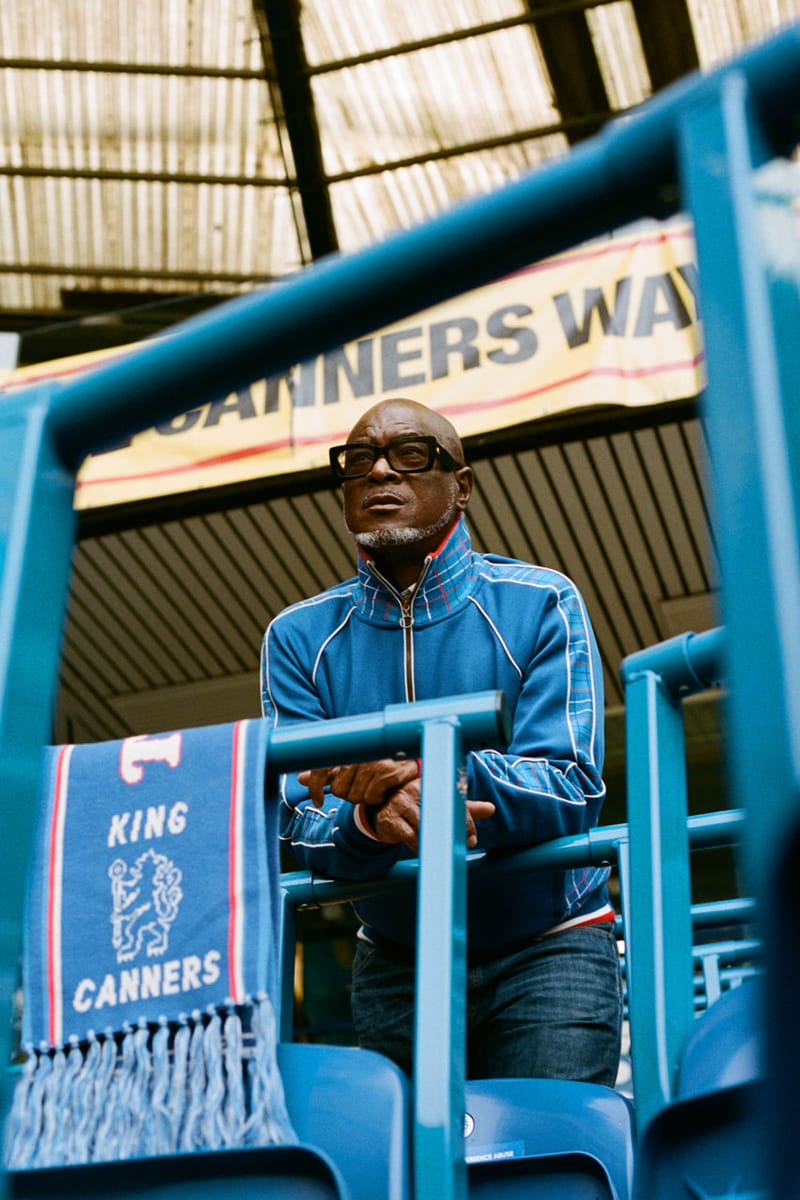 Nicholas Daley X Chelsea3 of 4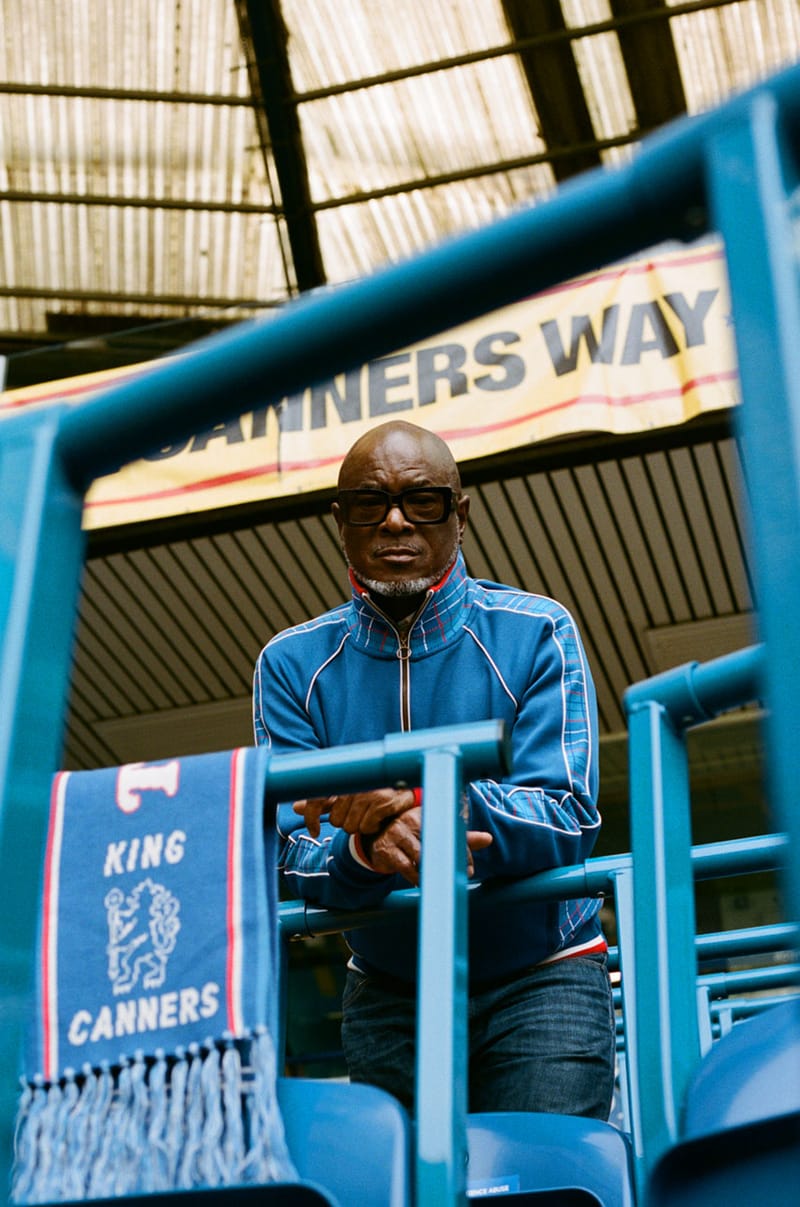 Nicholas Daley X Chelsea4 of 4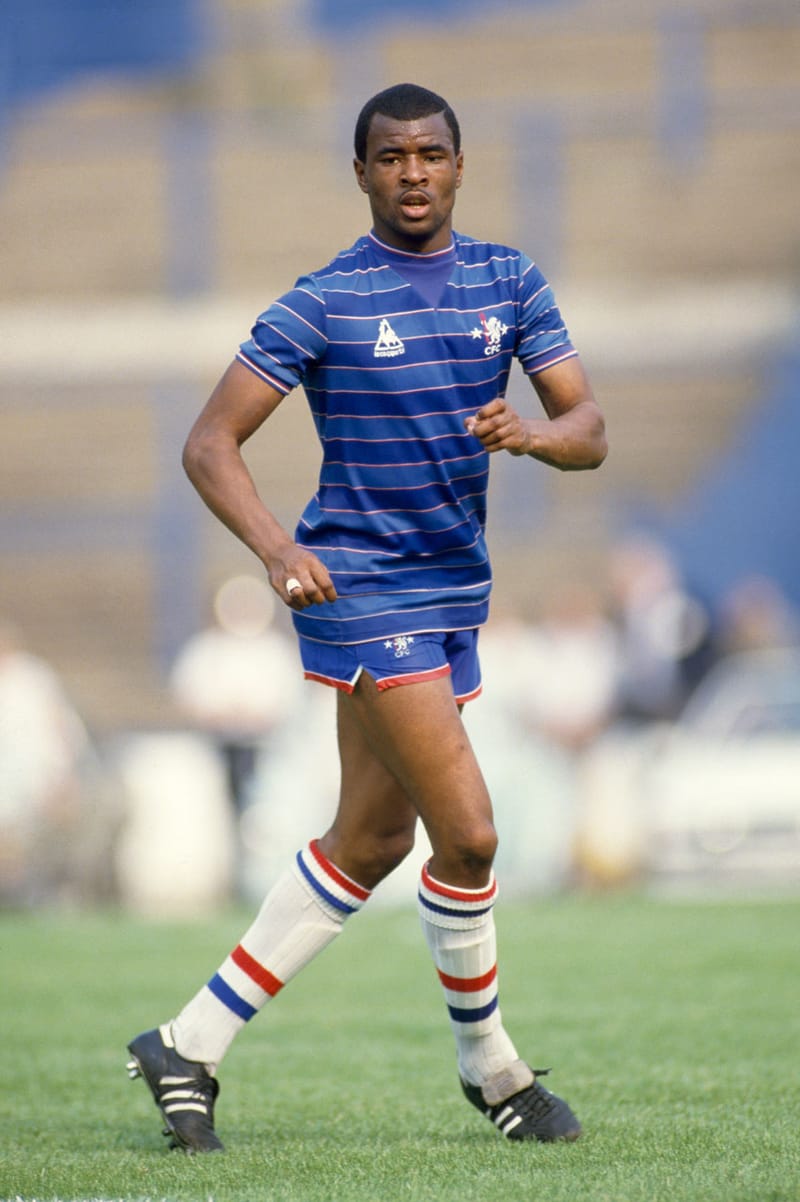 Nicholas Daley X Chelsea
Paul Canoville was a pioneer who pushed progress forward for a new generation of black players. Confronted by terrace racism in the 1980s, Canoville became renowned for playing through adversity, which he detailed in his award-winning autobiography Black and Blue.
Daley was keen to celebrate Canoville's groundbreaking legacy, as well as their shared Caribbean heritage. "I think I'm always drawn to trailblazers in particular – and particularly people in the British black community and the Caribbean," Daley said, "In that sense, I didn't feel that was a massive leap in terms of how I also look at my mainline collections, which are inspired by the likes of Dennis Bovell or Benjamin Zephaniah. I'm continually inspired by legends or icons which have helped push progress forward."1 of 7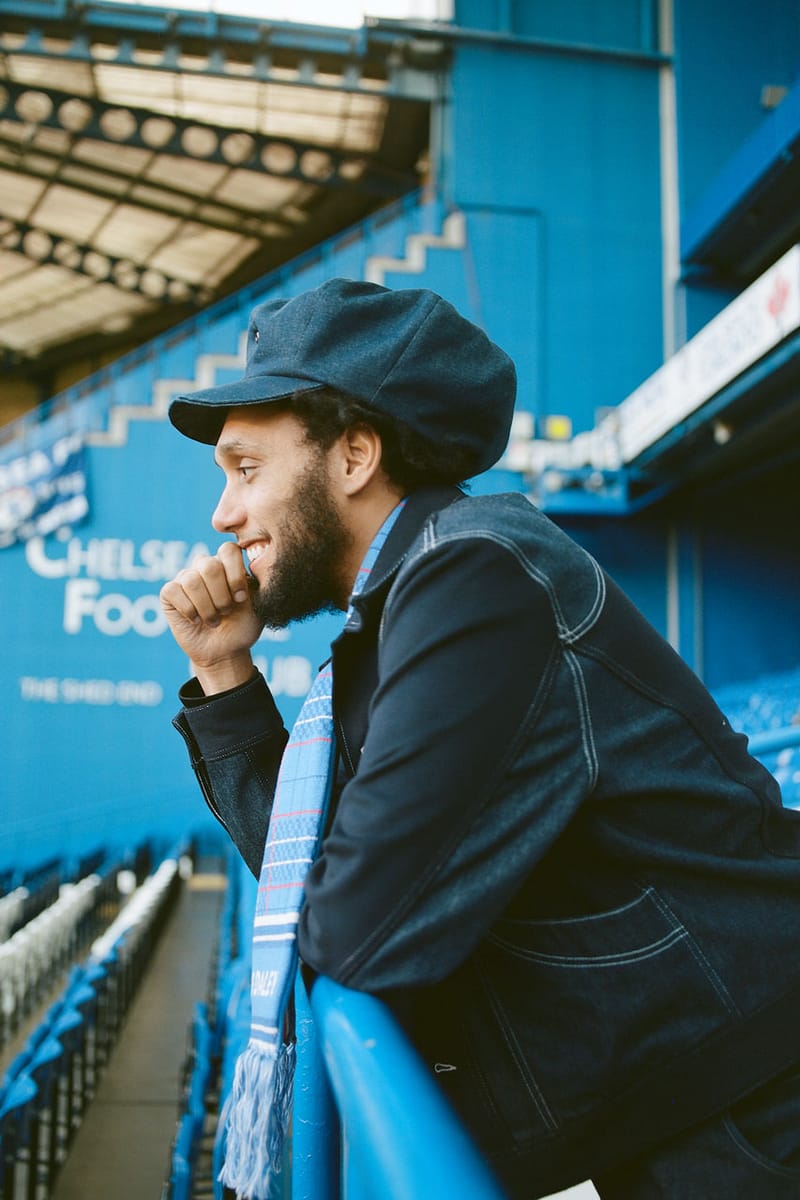 Nicholas Daley X Chelsea2 of 7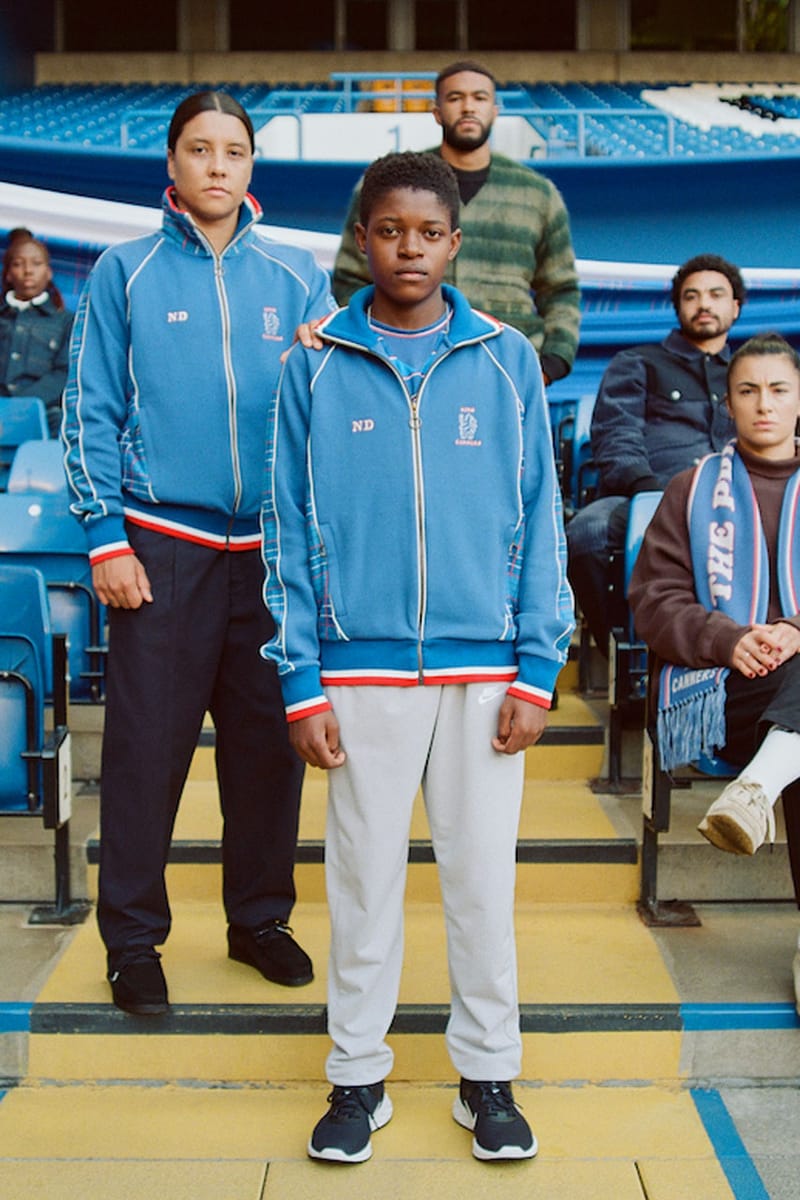 Nicholas Daley X Chelsea3 of 7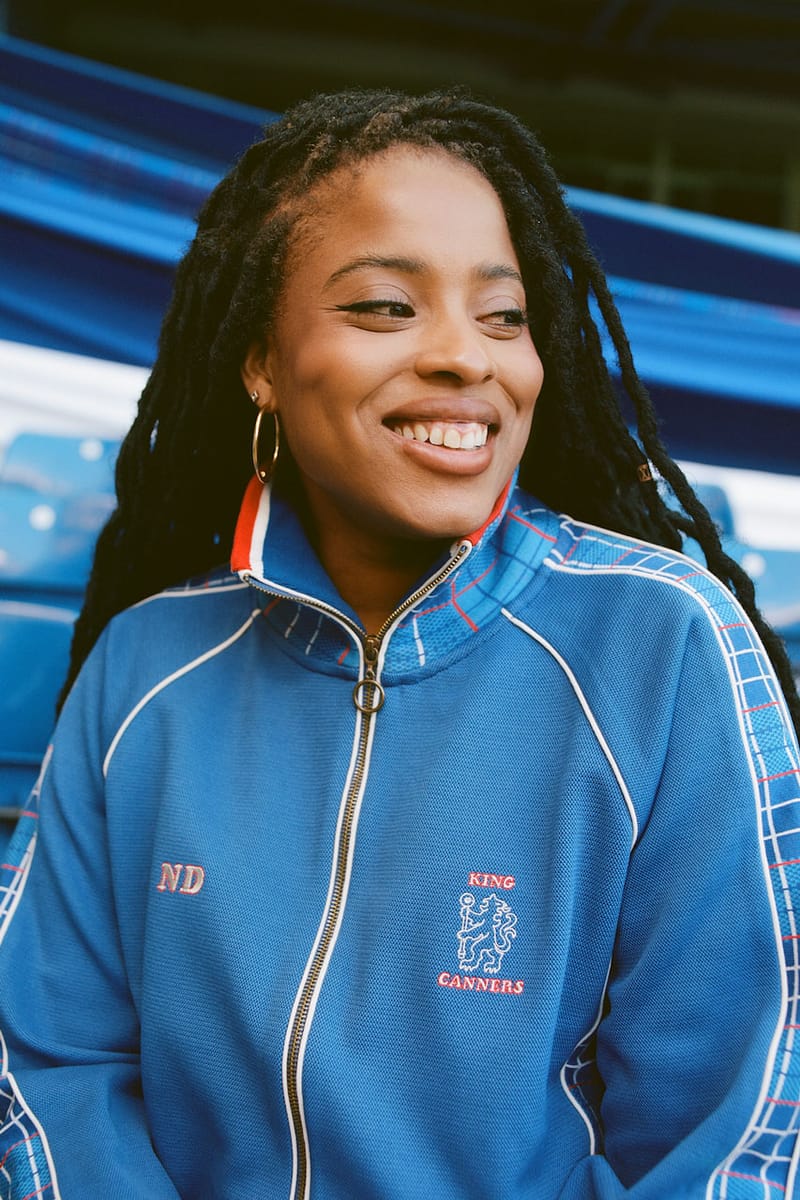 Nicholas Daley X Chelsea4 of 7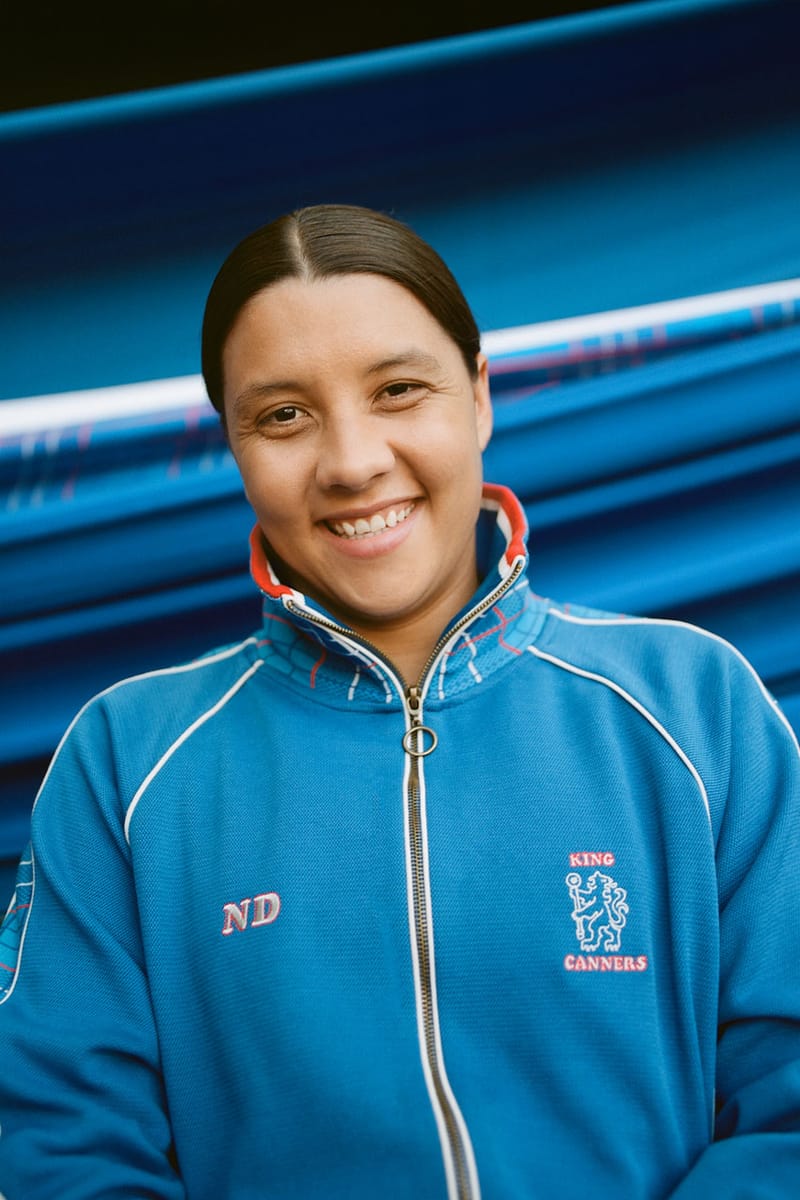 Nicholas Daley X Chelsea5 of 7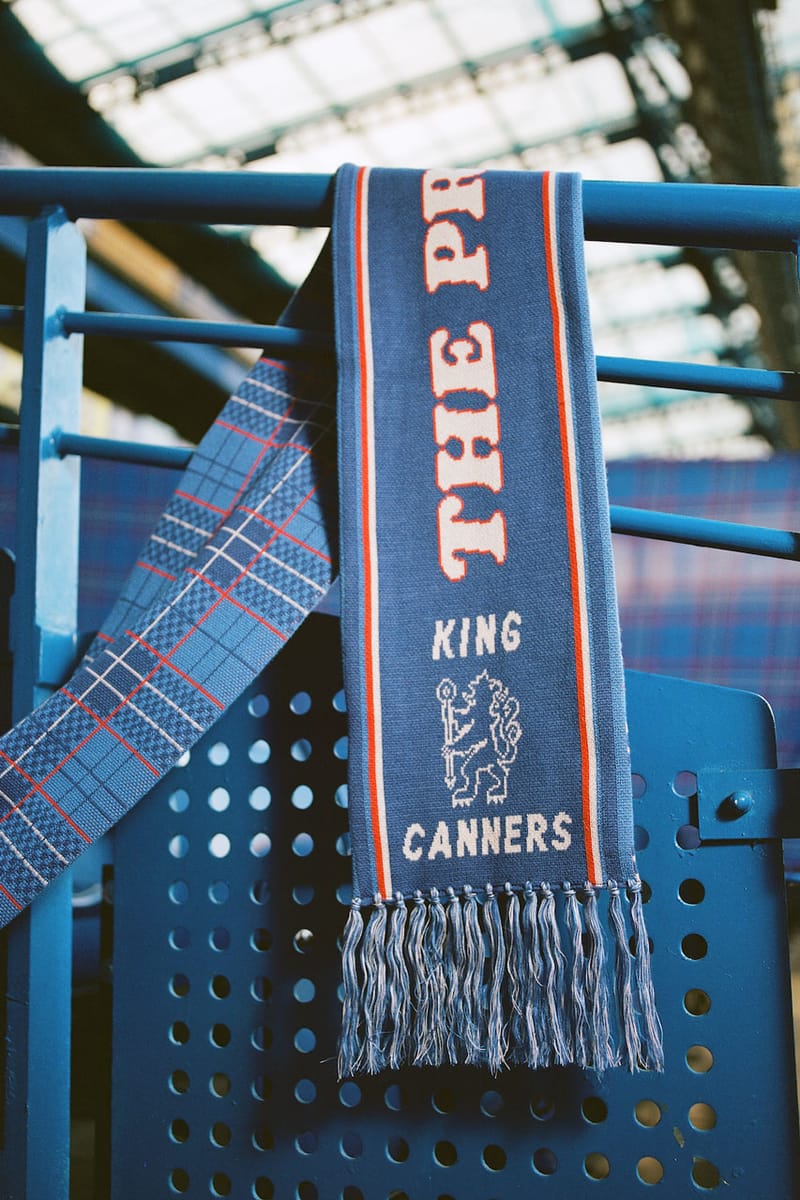 Nicholas Daley X Chelsea6 of 7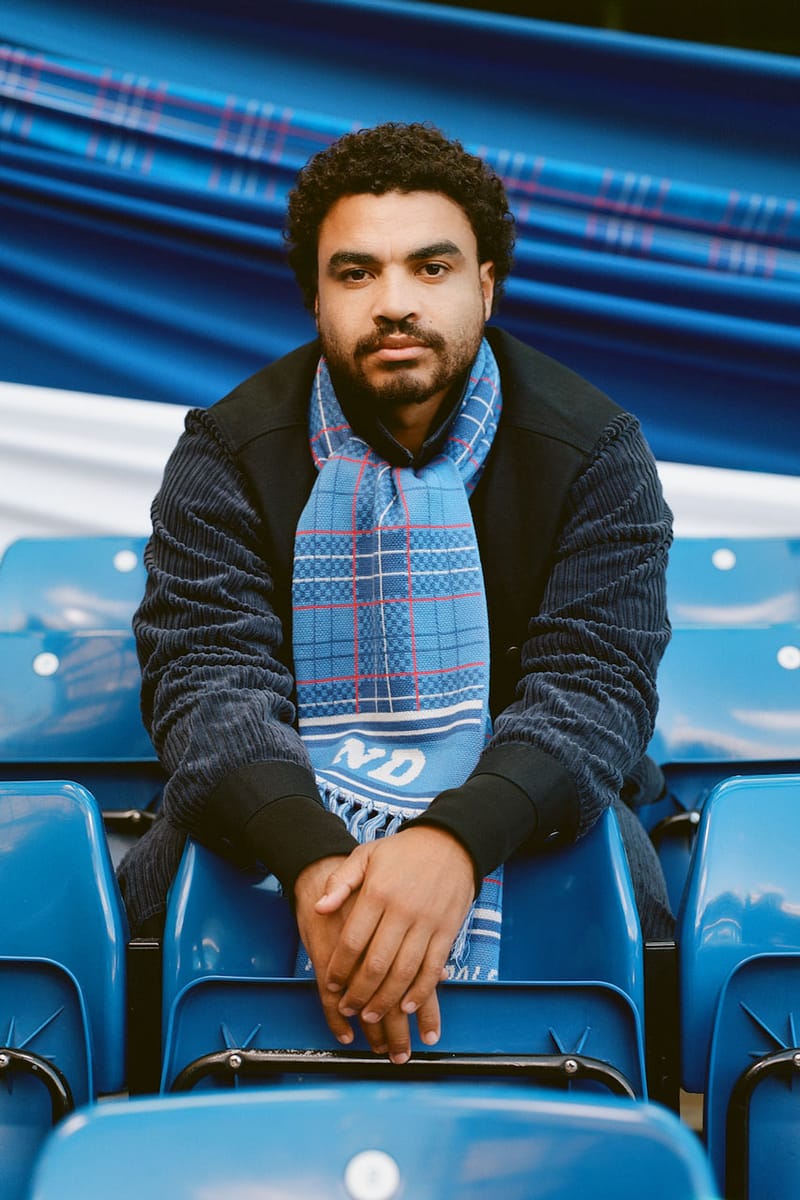 Nicholas Daley X Chelsea7 of 7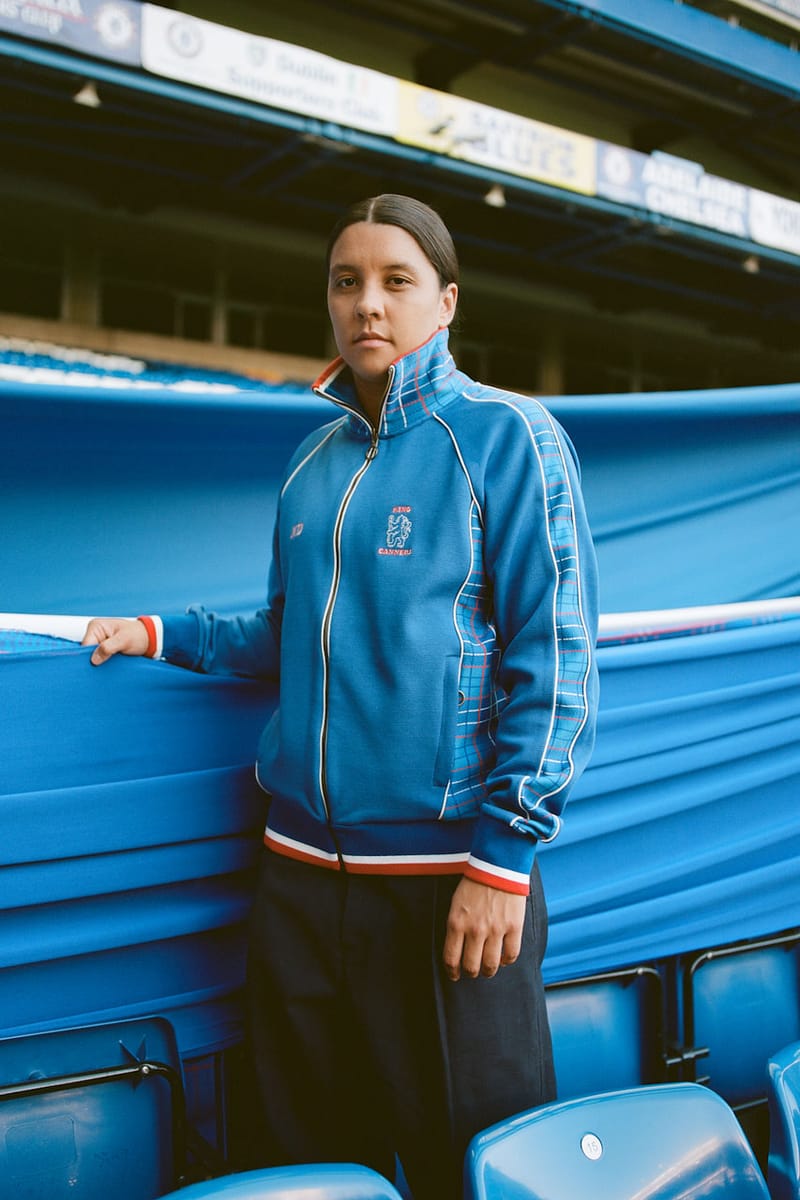 Nicholas Daley X Chelsea
Daley was particularly interested in finding out an interesting fact behind one of The Blues' pre-match rituals at their home stadium while developing the collection. "Chelsea plays "The Liquidator" by Harry J Allstars, every game day at Stamford Bridge," Daley said, "That was music bought over from Jamaica, into West London institutions like Chris Peckings' Record Shop. Chris Peckings was one of the first record stores to sell and distribute music on vinyl from Jamaica – and he actually played football with Paul growing up, along with Chelsea legends like Dennis Wise."
Football is a huge part of the UK's societal makeup, so understanding more of that through working on the collection was important, for Daley. "I'm really into exploring this sense of tribalism," he explained, "What tribe are you a part of? What team do you support? I definitely feel like football stadiums are a micro-reflection of some parts of society – so I wanted to see how I could apply my DNA and perspective to that influential area of life."1 of 5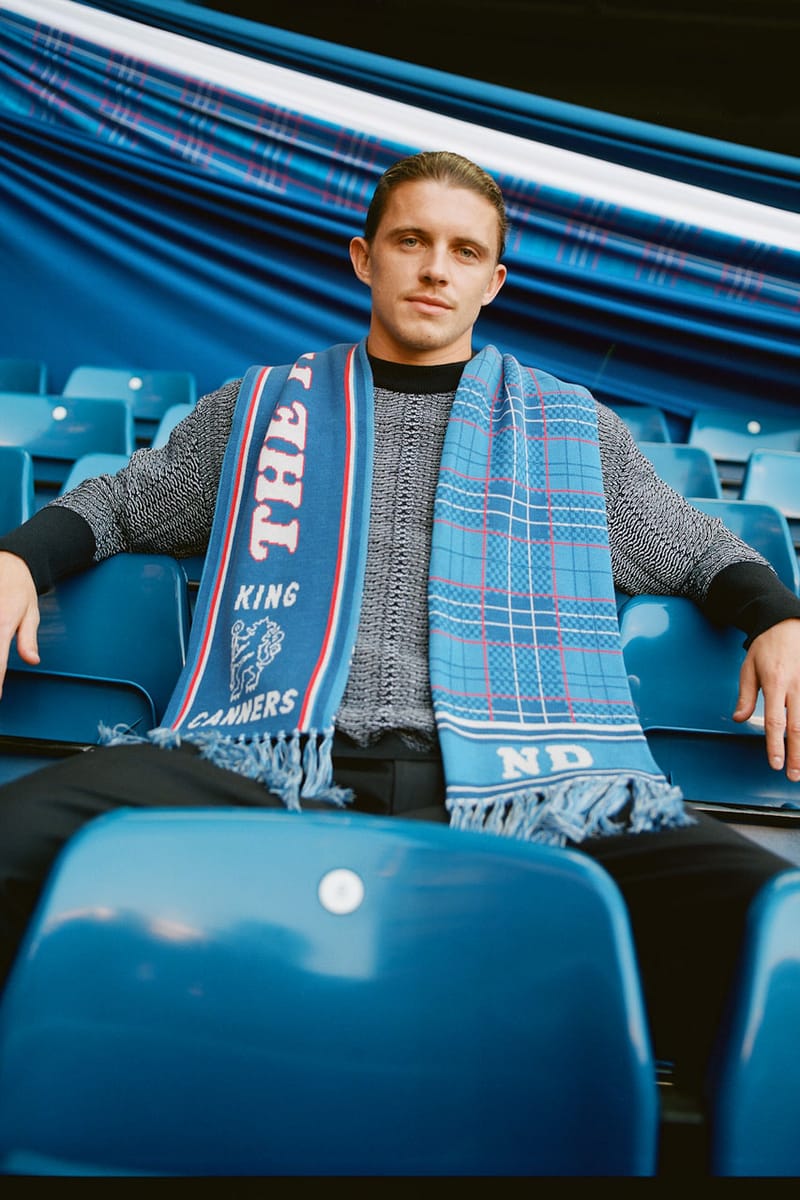 Nicholas Daley X Chelsea2 of 5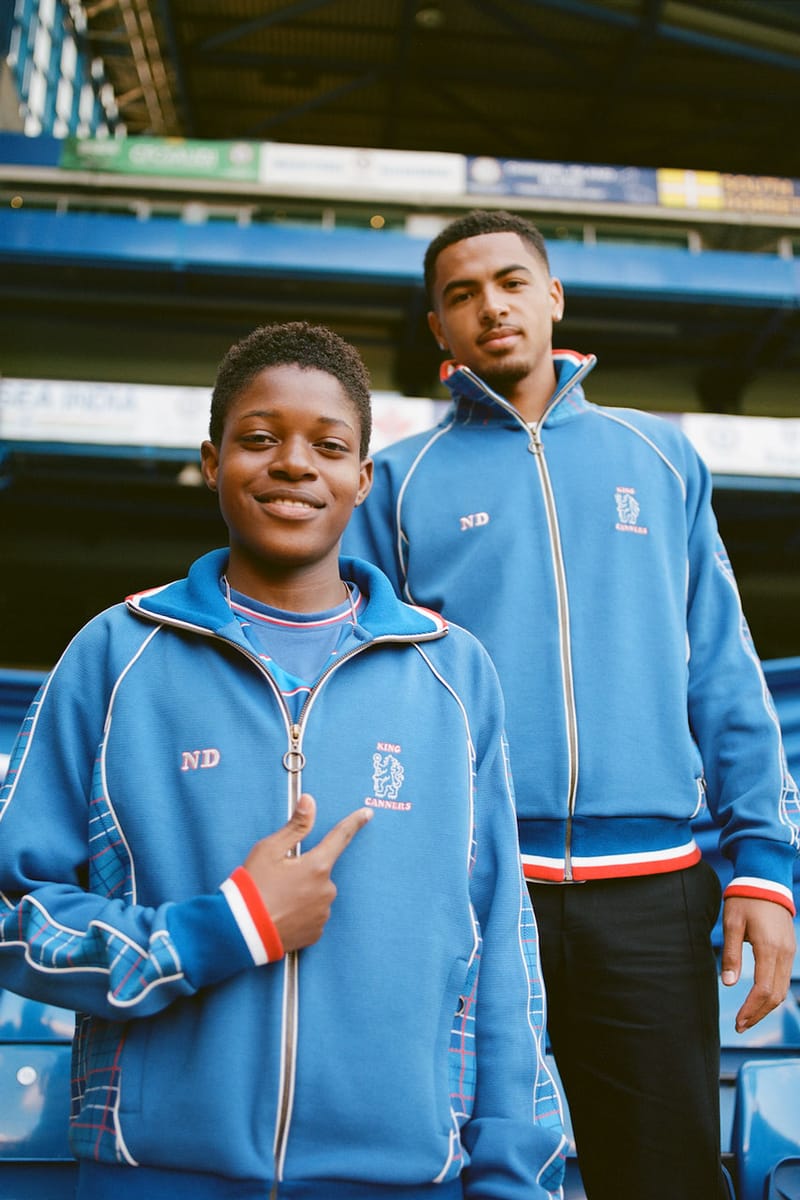 Nicholas Daley X Chelsea3 of 5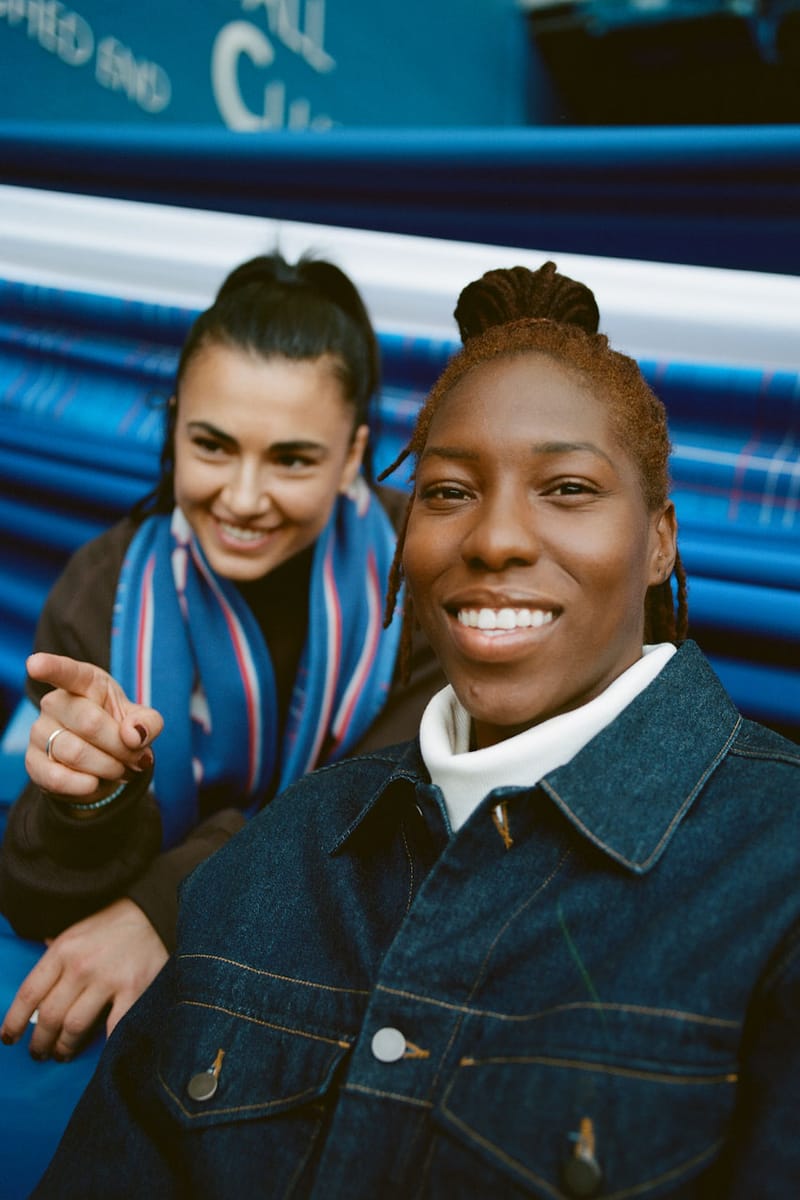 Nicholas Daley X Chelsea4 of 5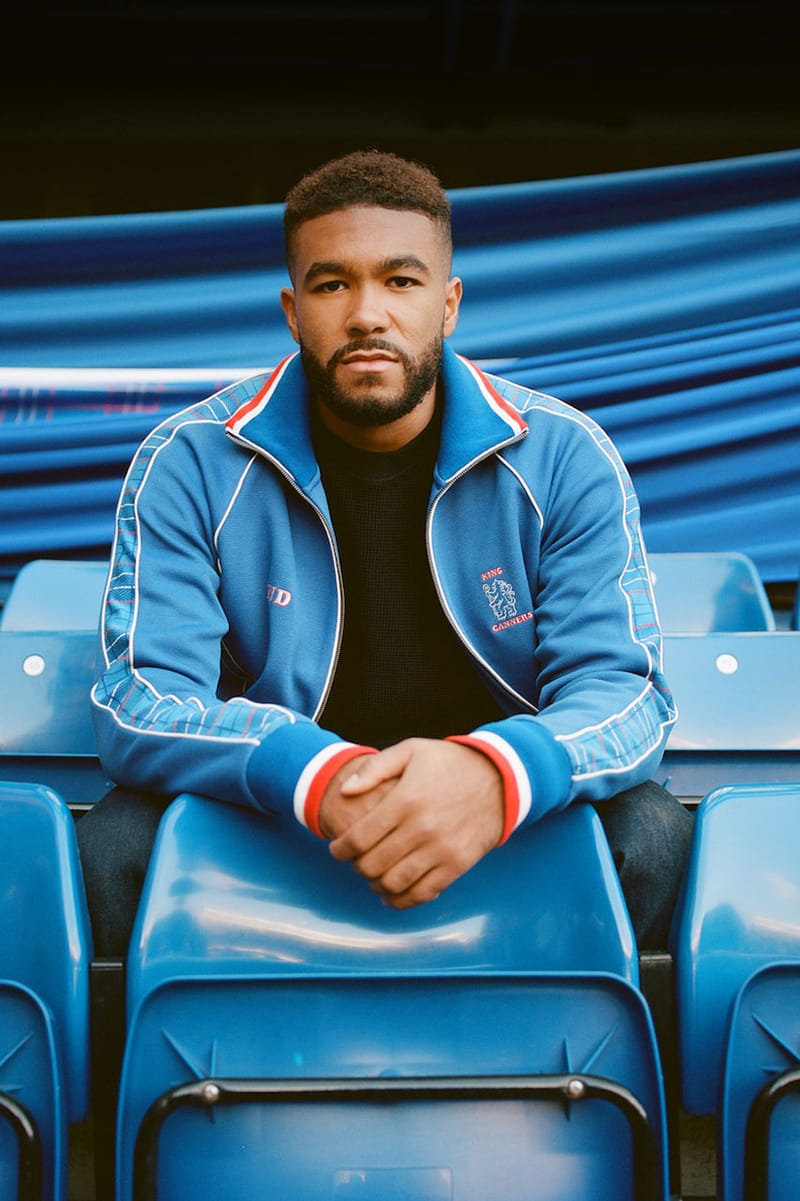 Nicholas Daley X Chelsea5 of 5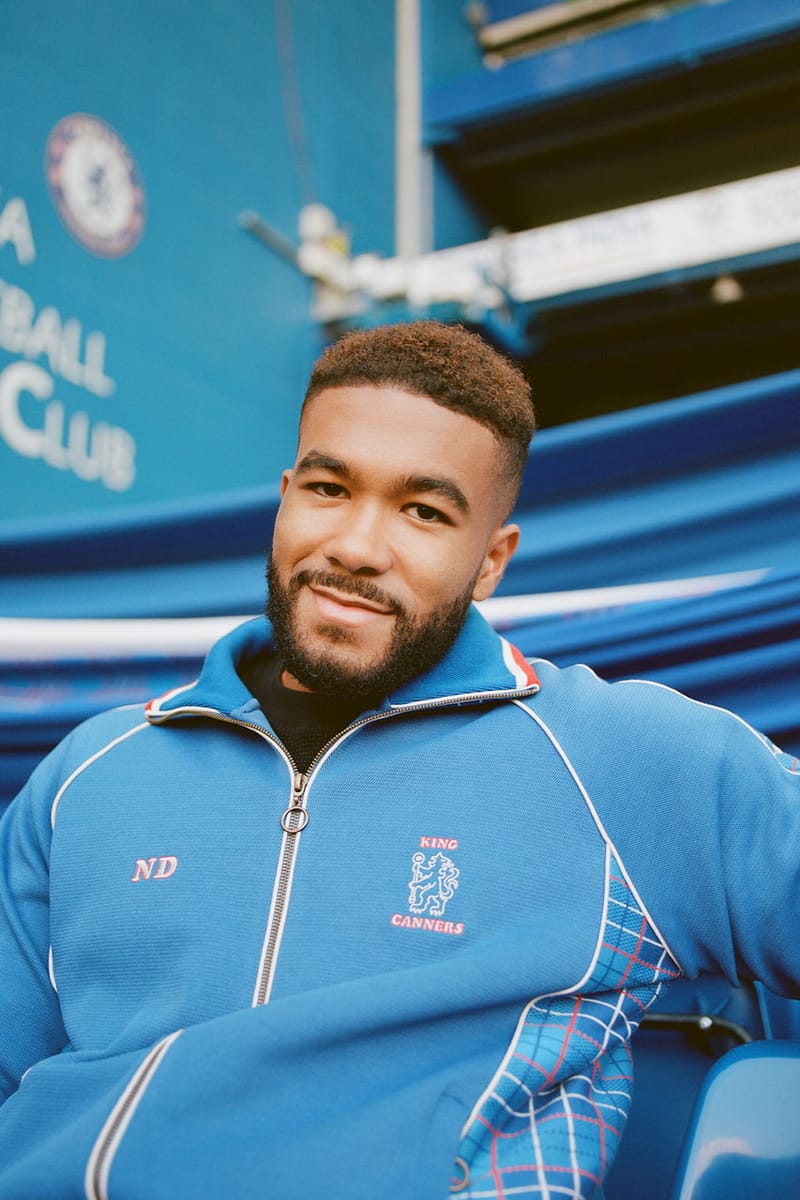 Nicholas Daley X Chelsea
Most importantly, the collaboration serves as a powerful initiative to allow Paul Canoville's story to connect with the next generation, empower local communities and nurture future change-makers. "It's an honour to pay homage to Paul Canoville through my designs," Daley said, "Canoville's legacy, marked by resilience and pioneering spirit, is a source of inspiration – not only for me but for all who embrace this collection."
Proceeds from the collection will be donated to the Paul Canoville Foundation (PCF), a charitable organisation dedicated to supporting young Londoners in need, with proceeds of the scarf sales going directly to the foundation with workshops and more guidance and support within the area to enhance literacy and school attendance.
Chelsea Players have also stood up to show their support for the project. Spending time to understand the connections and cause, Reece James led a lineup of players including Levi Colwill, Sam Kerr, Connor Gallagher, Kadeisha Buchanan, Zećira Mušović, who joined Soho Yacht Club founder Ellis Gilbert and Season Zine's Felicia Pennant to embody Chelsea FC's commitment to the cause.
You can shop the collection now via Chelsea and Nicholas Daley's websites, and support the Paul Canoville Foundation here. 
Source: Read Full Article