Sofia Vergara was seen out on a date with an orthopedic surgeon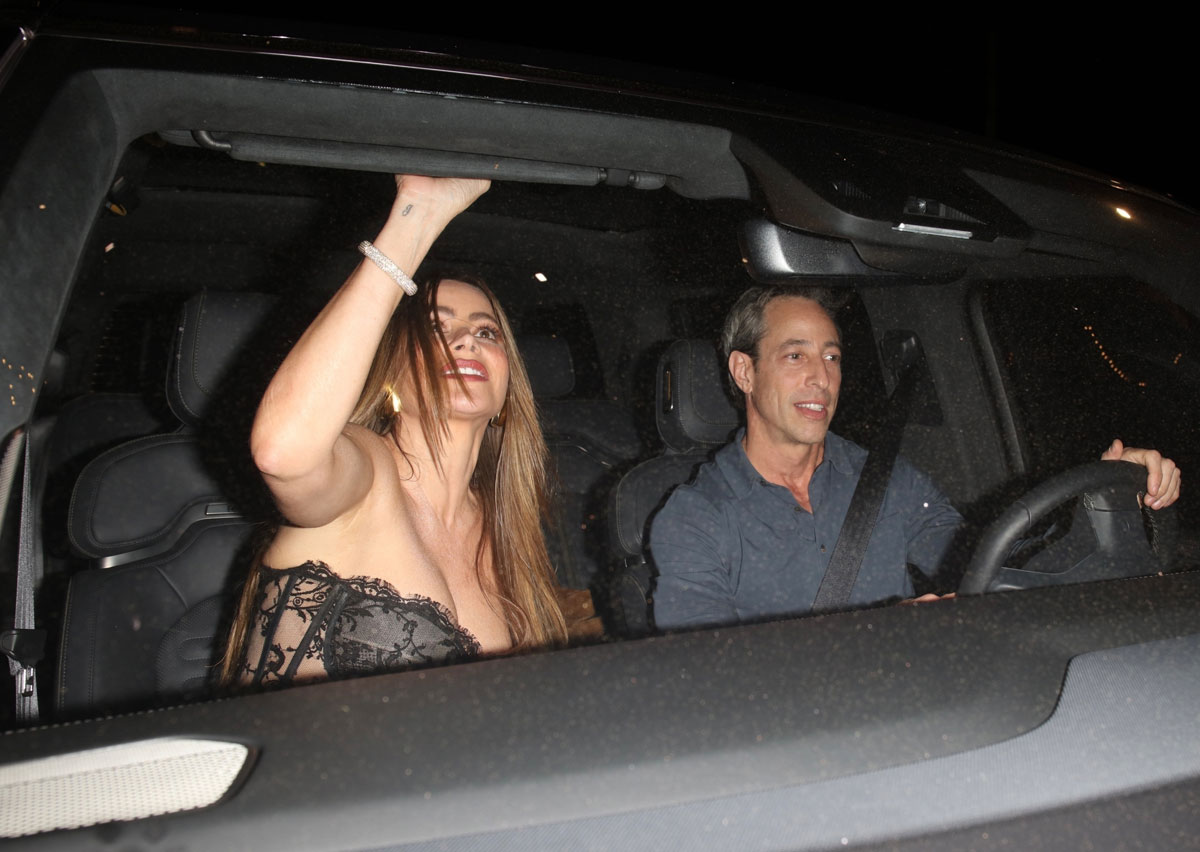 It feels like months and months since the news broke that Sofia Vergara and Joe Manganiello were getting divorced, but it was only three months ago, in late July! Time flies, but my perception could be off because there's been like 200 celeb divorces and memoirs that have taken up so much oxygen in the proverbial gossip room since then. Where we last left off, though, was a fairly amicable divorce, or at least an amicable public split. Sofia wanted thecourt to uphold their prenup and Joe got custody of their dog. Last month, Joe debuted his new girlfriend, who is only 13 years younger than he is. On Friday night, Sofia went out on a date in LA with Justin Saliman, an orthopedic surgeon who used to be married to The Ugly Truth star Bree Turner.
Sofía Vergara was spotted out Friday night looking stunning in a black corset, purple suede pants and black heels. She also had a little arm candy, a silver fox who has since been identified by Page Six as orthopedic surgeon Justin Saliman.

The duo was photographed going out to dinner in Beverly Hills, California. It's unclear how long Vergara, 51, and Saliman have been seeing each other or if this was the first date. ET has reached out to Vergara's reps for comment but so far, no word back. Whatever the case, this is proof that Vergara indeed can spot talent.

For starters, Saliman studied sports medicine at Stanford — where he cared for the San Francisco 49ers and Stanford athletes — before earning his medical degree at the University of Colorado School of Medicine. The Denver native, who practices at the famed Cedars-Sinai Hospital in Los Angeles, completed his orthopedic surgery residency at St. Luke's-Roosevelt Hospital Center of Columbia University in New York City.

According to a Forbes report, Saliman is the inventor of the NovoStitch Pro Meniscal Repair System, which was acquired by the medical technology company Smith & Nephew in 2019 for a whopping $105 million. According to his bio, Saliman still uses the device to repair knee joints, and he's considered the foremost medical expert when it comes to sewing meniscus tears back together.

Fun fact — Saliman is the grandson of one of the lead engineers for the Hoover Dam.
[From ET Online]
First, that is a very fun fact, indeed. Dams and knees, that Saliman family can fix it all! So, I looked up Saliman's age because I was curious, and he's reportedly 49-years-old, with two children from his first marriage. This, of course, means nothing other than after allegedly being burned twice by men who wanted children when she didn't, Sofia's got her filters on accordingly and is only swiping right on men who are likely done with wanting or having kids. Good for her!
I also discovered that according to Page Six, Sofia and Justin went out "near where Kim Kardashian was holding her 43rd birthday bash" and that although she was not invited to Kimmie K's party, Sofia's date "just happened to be in the same vicinity." Interesting that it "just happened" to be near a party for one of the world's biggest seekers of attention and inviters of paparazzi. It's almost like Sofia wanted to be seen on a date with a wealthy, renowned surgeon to send a message that she's winning the post-divorce dating game. You know what, Sofia? Get it, girl.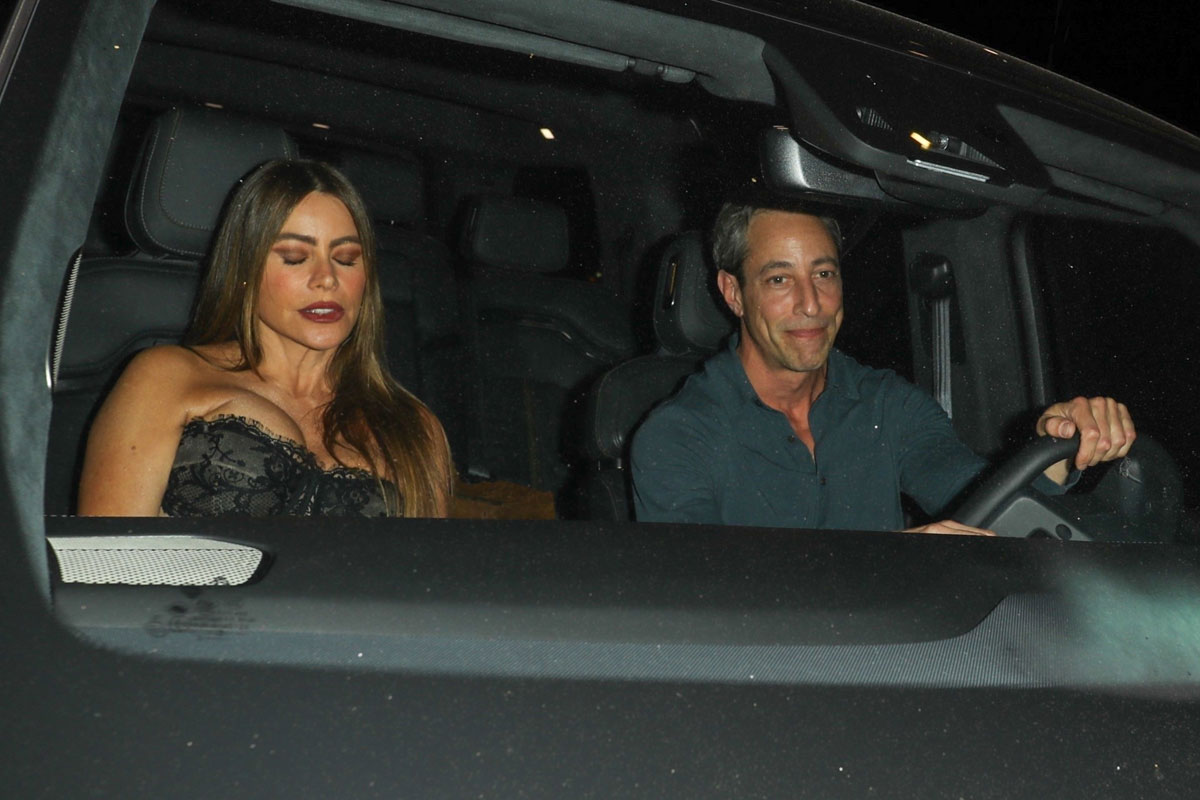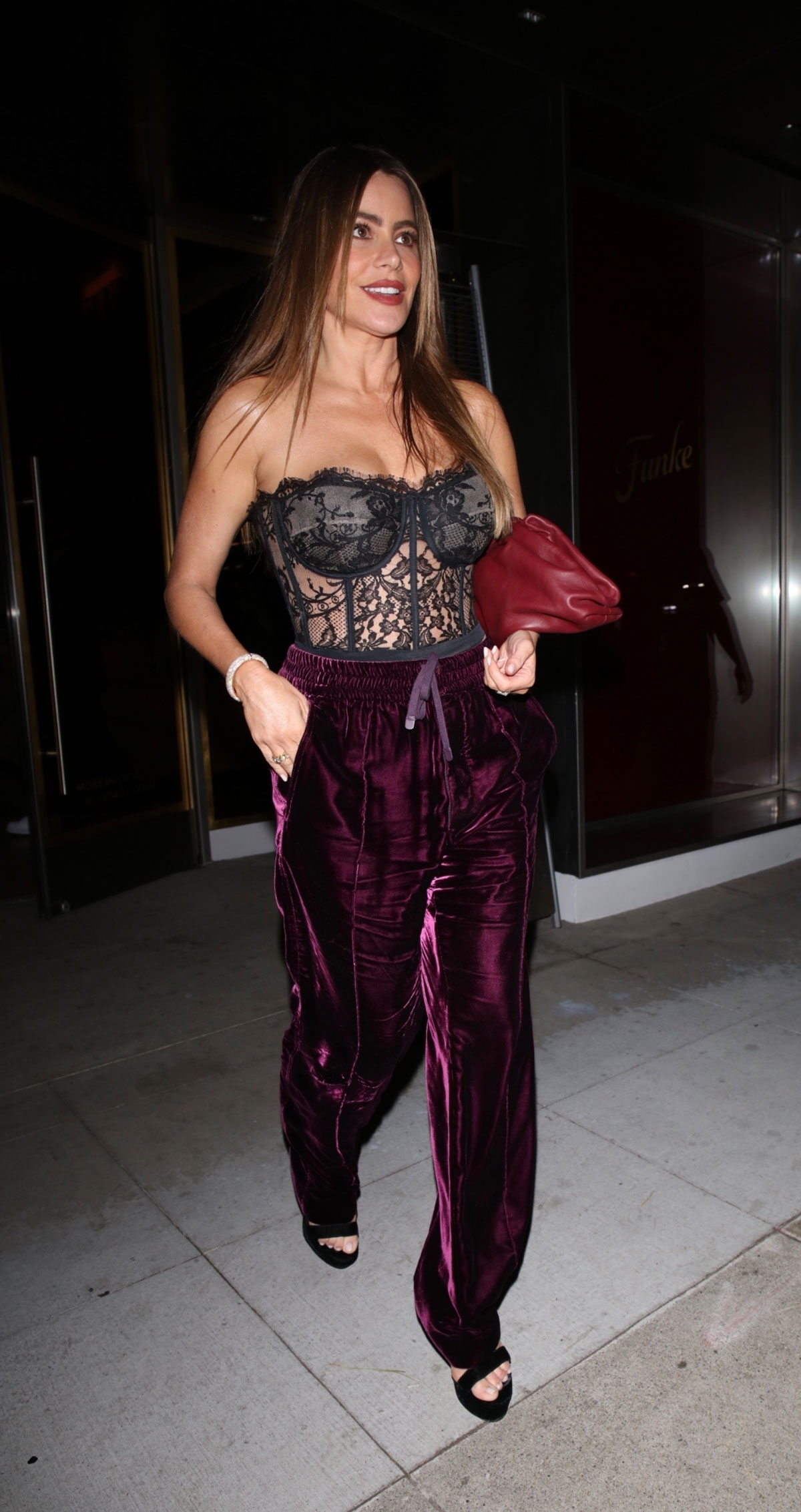 https://www.instagram.com/p/CytRuqARbq7/
Photos credit 42/Backgrid and via Instagram
Source: Read Full Article