Ryan Reynolds, Mandy Moore Call Out SAG's Halloween Costume Rule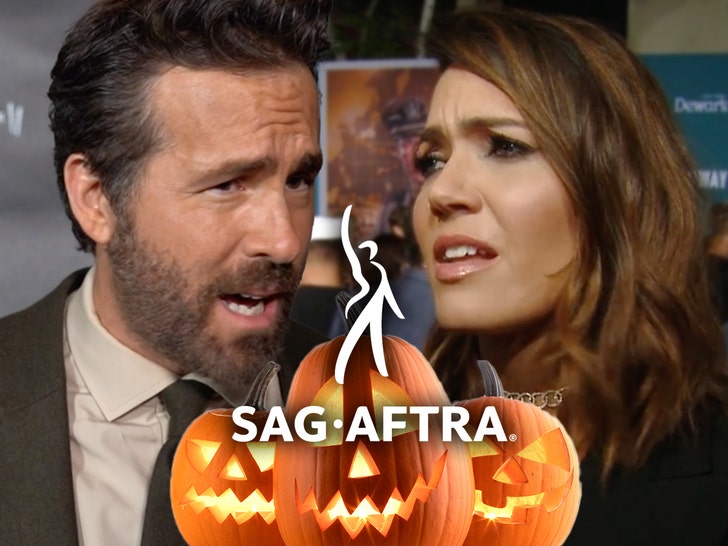 Ryan Reynolds and Mandy Moore think their union's rules over Halloween costumes this year are absurd — which has forced SAG-AFTRA to clarify what they mean … if only a bit.
The two actors are among the most famous faces to be calling out SAG's demand this week that their members refrain from dressing up as characters from struck movies or shows … this as they enter their 100th day of picketing amid yet another stalemate in negotiations.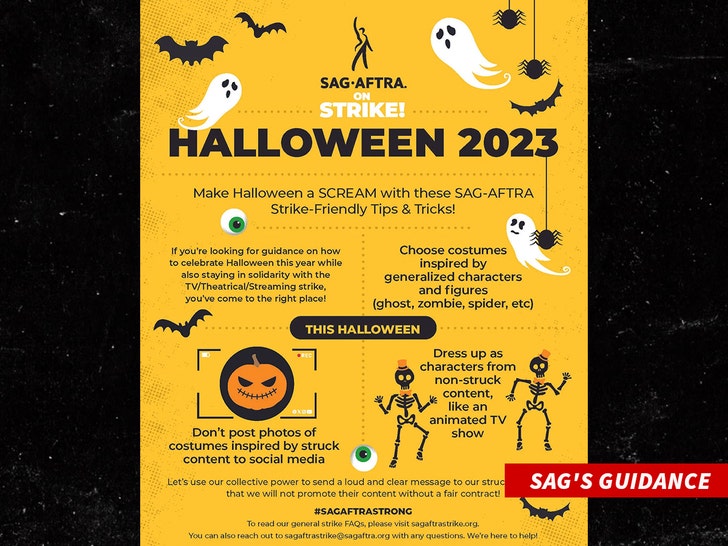 On Wednesday, SAG issued new guidelines about getups they would consider forbidden — especially ones that actors might want to throw up on IG. Rather than dress as specific characters from splashy titles this year — "Barbie," obviously — SAG recommends choosing generic 'stumes … like ghosts, zombies, spiders, etc. That, or animated TV show characters.
In response to the harsh restrictions, MM and RR fired away. Mandy wrote, "Is this a joke? Come on @sagaftra. This is what's important? We're asking you to negotiate in good faith on our behalf. So many folks across every aspect of this industry have been sacrificing mightily for months. Get back to the table and get a fair deal so everyone can get back to work."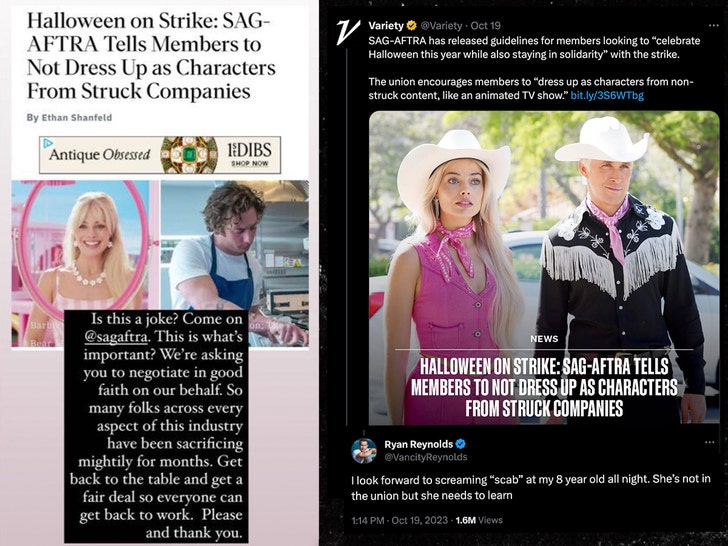 Ryan had his own critique … jokingly writing about his daughter, James — "I look forward to screaming 'scab' at my 8 year old all night. She's not in the union but she needs to learn."
More so in response to Ryan's sentiment, SAG has cleared up exactly who these "rules" apply to — and it ain't the little ones. They say, "SAG-AFTRA issued Halloween guidance in response to questions from content creators and members about how to support the strike during this festive season. This was meant to help them avoid promoting struck work, and it is the latest in a series of guidelines we have issued. It does not apply to anyone's kids."
They added, "We are on strike for important reasons, and have been for nearly 100 days. Our number one priority remains getting the studios back to the negotiating table so we can get a fair deal for our members, and finally put our industry back to work."
Of course, the reason these celebs might be feeling antsy is because of a reported setback in the latest attempt to work out a deal with the AMPTP … which reportedly walked away from SAG due to their demands. The industry is still at a standstill, with no end in sight.
Source: Read Full Article