Raiders Dragged For Jimmy Garoppolo Birthday Post Hours After Benching QB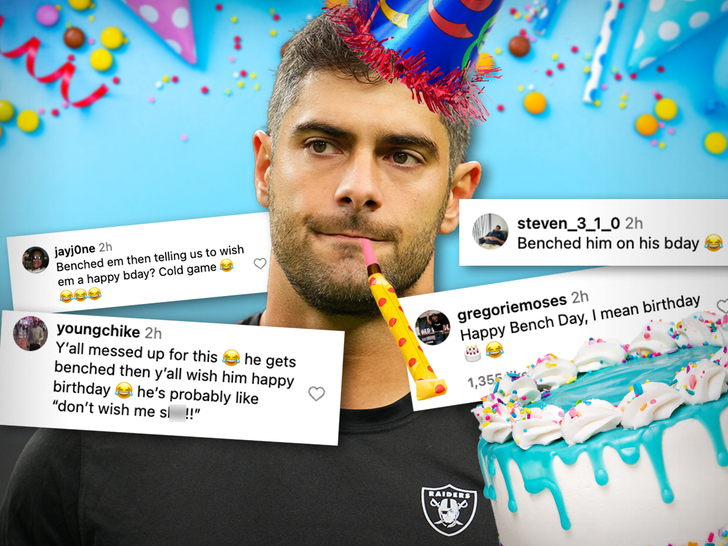 It's Jimmy Garoppolo's birthday, and as a present, the Las Vegas Raiders sent him well wishes on social media … something fans are absolutely roasting the team for — 'cause they just benched the QB hours prior!
Las Vegas moved on from the signal caller on Wednesday, opting to go with fourth-round pick Aidan O'Connell moving forward.
But, in an apparent effort to extend an olive branch to the now 32-year-old quarterback … the team gave him a shout-out on its X page on Thursday morning.
"Join us in wishing Jimmy Garoppolo Happy Birthday!" the Raiders wrote. "#RaiderNation."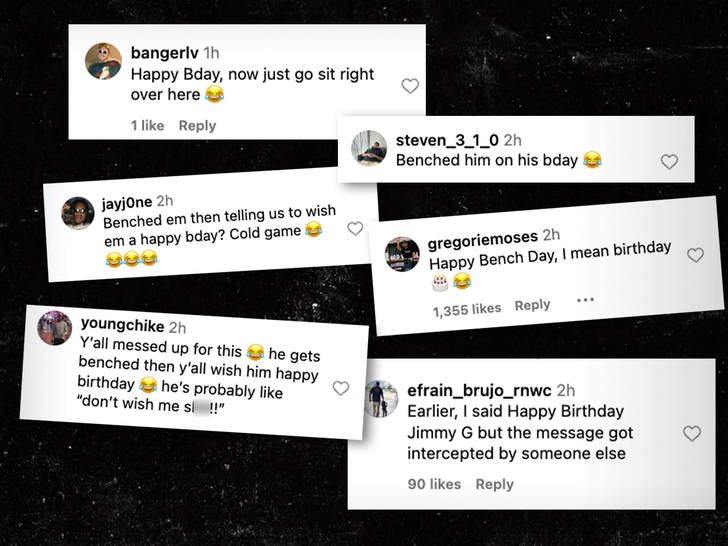 Of course, many in Black and Silver found the gesture cruel since the team had just moved on from the QB … and his head coach, Josh McDaniels.
"Y'all messed up for this 😂," one fan said. "He gets benched then y'all wish him happy birthday 😂 he's probably like 'don't wish me s***!!'"
Another Raiders supporter commented, "Benched em then telling us to wish em a happy bday? Cold game 😂😂😂😂."
However, some took the opportunity to dance on Jimmy G's grave … after he didn't do much to help the 3-5 team this season.
"Happy Bench Day, I mean birthday 🎂 😂," one fan commented.
Surprisingly, this isn't the first time an NFL star has been benched on their cake day … it happened to Andy Dalton when he was with the Bengals as well.
Tough birthday for sure … but, hey, Garoppolo just signed a three-year, $72.5 million deal with the Raiders this offseason, so we're sure he ain't have that rough of a day.
Source: Read Full Article