Oregon jury awards man 1.4 million from landlord who stole his cat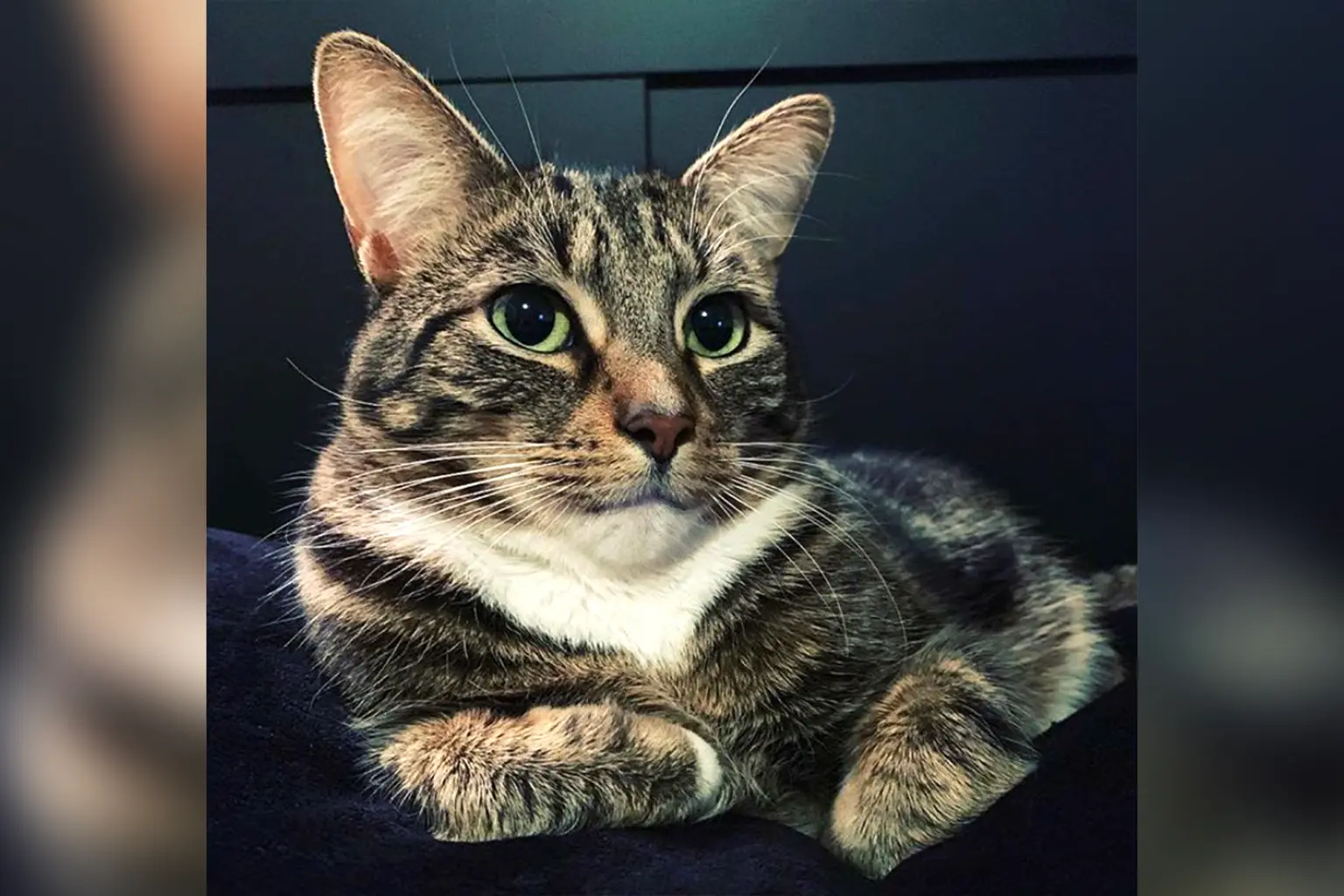 This story is wild. So, in 2017, a Portland man named Joshua Smith was leaving an addiction recovery meeting when he saw a stray tabby cat in the parking lot and took the cat home. The cat was starving and had a swollen eye. Joshua named the cat Frank and loved him very much. Then, two years later in 2019, his landlord went into his apartment without notifying Joshua, which is illegal, and abducted Frank the cat. There was allegedly a no pets policy, though Joshua's attorney says he couldn't find any such policy or property rule in writing. The landlord claims he had his girlfriend drop Frank off at a shelter, where they checked his microchip and he was reunited with his previous owners (I do not buy this, I have to say). A neighbor saw Frank being abducted and told Joshua about it. So Joshua took the landlord to court, and won a hell of a payout, $1.375 million. Good. Kidnapping somebody's pet is a demented thing to do, regardless of any "lease violations."
An Oregon man's dogged search for the truth has left him nearly $1.4 million richer.

Joshua Smith was forlorn when his feline sidekick, Frank, mysteriously disappeared.

But Smith sported a Cheshire cat smile this week after a Multnomah County Circuit Court jury deliberated less than two hours before awarding him $1.375 million for the loss of his 3-year-old tabby, oregonlive.com reported.

Smith had previously sued, claiming his landlord had "catnapped" the furball.

"The jury's message should be loud and clear to landlords," said purr-suasive attorney Michael Fuller, who won the case. "You need to respect the rights of tenants, especially when it comes to pets."

The rags to riches tale began when Smith, 41, encountered the apparent alley cat on the street in 2017 and welcomed him into the humble room he rented at a drug recovery group home in Portland, court records show.

Smith returned home on April 29, 2019, and found Frank had mysteriously vanished. He sued his landlord, Devon Andrade, and the recovery house business, Pinestreet LLC, days later, the outlet reported.

As the fur flew in court, landlord Andrade fessed up that he filched Frank, saying it was a violation of Smith's lease to have a pet, the media report said. The heartless landlord owned up and said he got his girlfriend to drop Frank off at a local shelter.

"It turned out that the people on the jury were also animal lovers," said Fuller.

While Smith won beaucoup bucks in court, he didn't get Frank back. Veterinarians found a microchip in the cat and returned him to his original owner.
[From The New York Post]
I couldn't find more info about the case besides this article from four years ago here. Basically Joshua's argument was that he was devastated by the loss of Frank the cat and was originally suing his landlord for $250K for emotional distress and violating entry laws. I'm guessing that the remaining amount is punitive damages that will go the state. Pets are great across the board but I think they can be so supportive for people in addiction recovery. Joshua says in that article linked above, "He was the only thing that loved me at the time. Girlfriends come and go. Friends come and go. Frank's been the one constant in my life." And even if Frank had previous owners, he clearly loved Joshua a great deal.
Cats choose their people. When I was in high school, there was a cat in my best friends' neighborhood who had essentially been abandoned by his owners once they got a dog. Bruce was a giant, fluffy, friendly orange tabby who was always wandering down the street looking for attention. I would always pet him, and my friend's family started feeding him on their patio. One day as I was leaving my friend's house, Bruce just jumped into my open car door and sat on the passenger seat. I knew what that meant. I drove home with him and took him inside. I just told my mom, "this is our cat now. We have been chosen." (She understood. She knows that's what cats do.) Bruce was our boy from that point forward. Frank the cat chose to be Joshua's companion, and it's enraging that his landlord would just abduct the cat instead of having a conversation with him about violating the lease or trying to work out an agreement with pet rent or something. I really hope that Frank is okay and that his previous owners love him as much as Joshua did.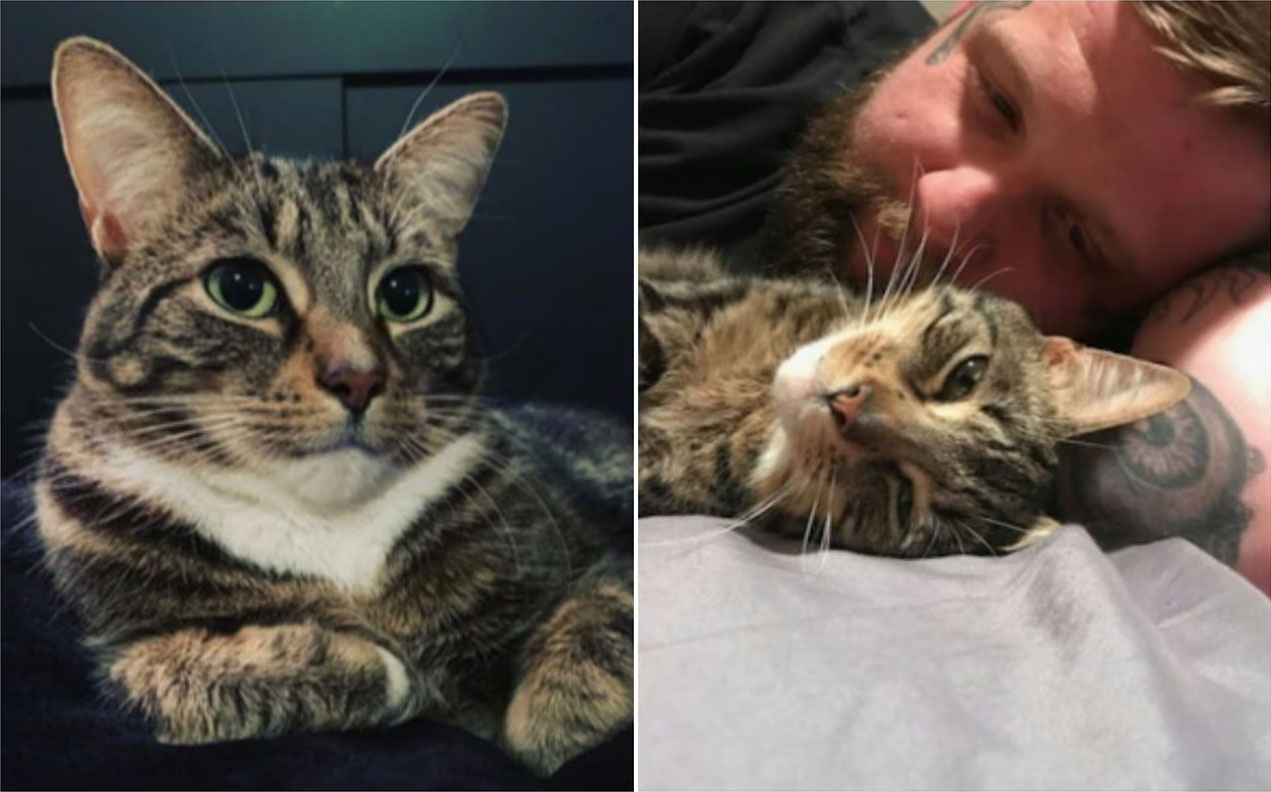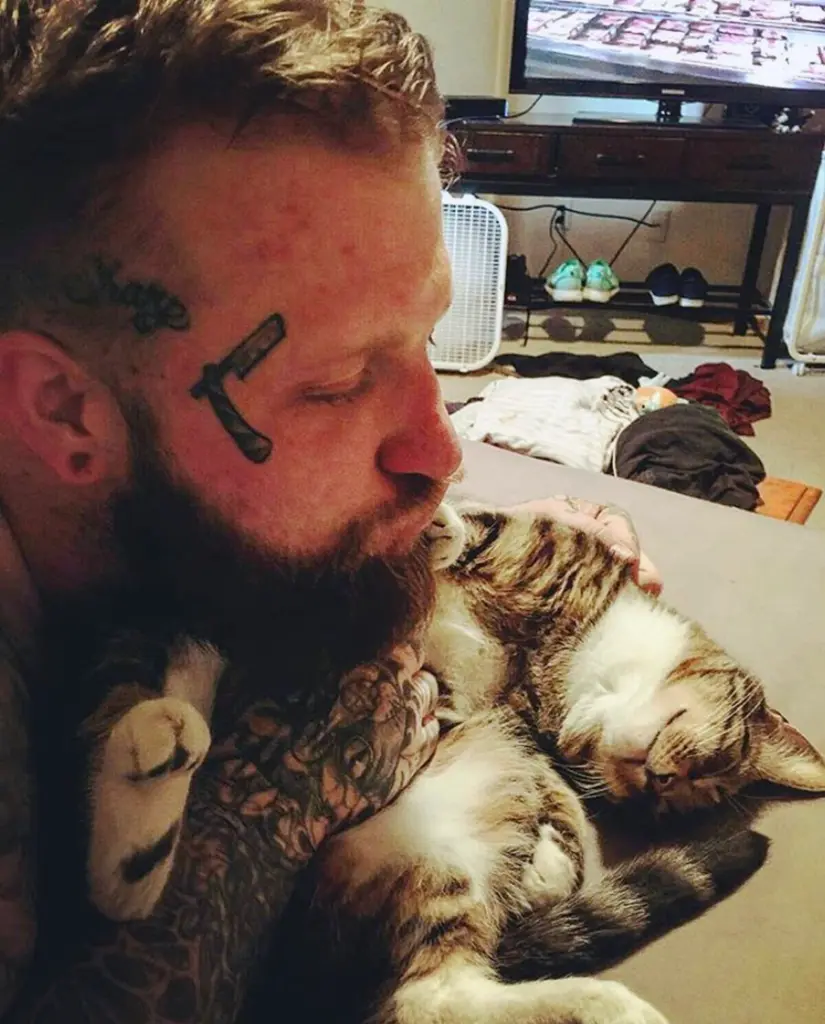 evidence photos via PageSix
Source: Read Full Article