Matthew Stafford's Wife Slams Blueface For Suite Strippers, 'It's Embarrassing'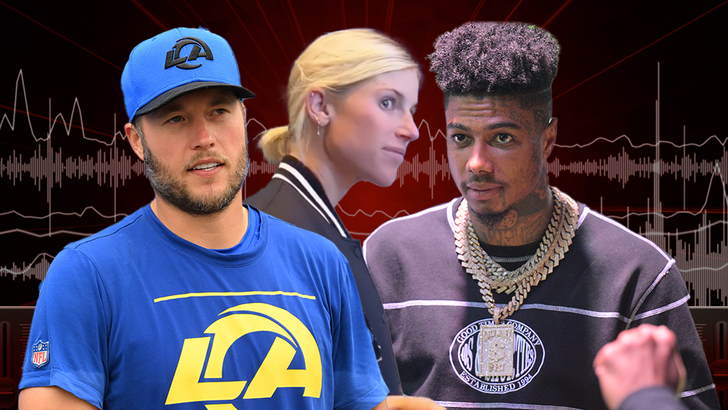 Matthew Stafford's wife is irate with Blueface for bringing strippers to the Rams game over the weekend … calling the rapper's makeshift SoFi Stadium strip club "embarrassing" and "disappointing."
In fact, the L.A. quarterback's significant other Kelly says she's actually considering leaving her daughters at home going forward over it all.
"It makes me not want to take my kids to the game," she said in a rant on her "The Morning After" podcast earlier this week. "Because I'm like, 'What's going to happen next?'"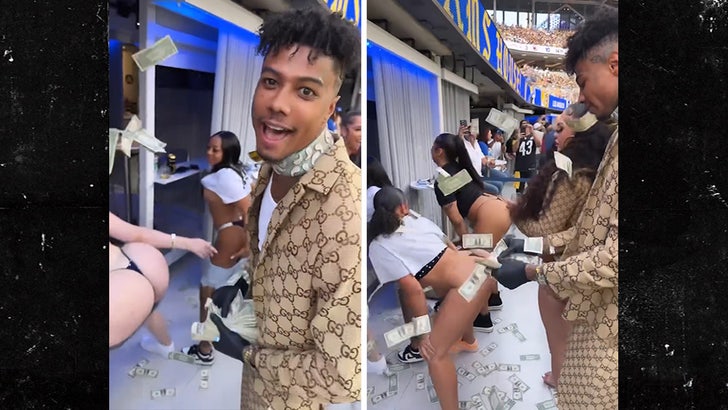 If you missed it, Blueface brought several adult performers to his box during the Rams vs. Steelers tilt on Sunday … and when they took off their pants and shook their butts, he made it rain cash on them.
He very clearly loved it all and thought he was doing nothing wrong — as he even handed out some cash to nearby fans — but Kelly said when she became aware of what was happening just yards away from them … she was appalled.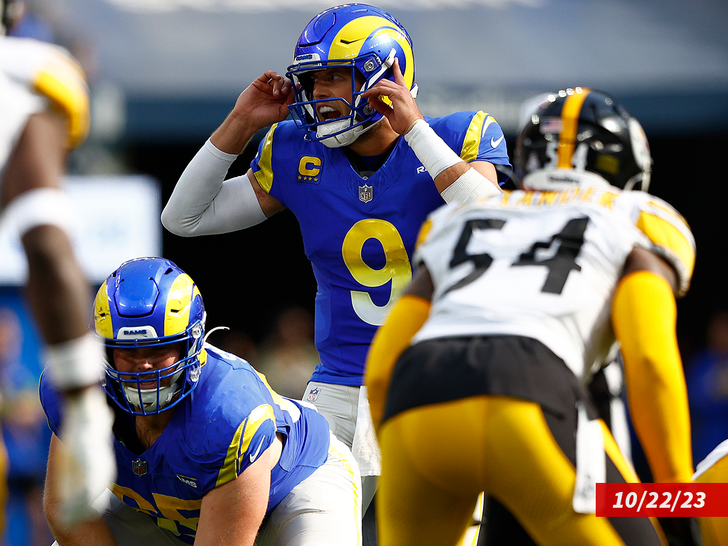 "What I'm so mad about," she said, "this is supposed to be a family experience, coming to a football game. There were children in the suites next to them. You know what I'm saying?"
"I have four daughters who are looking at this," she continued. "My nephews who are older have Instagram, they were at the game, and they were like, 'Oh, my gosh. Look what's going on here.' They found it. And my daughters are sitting right next to them. They were like, 'Mommy, there's a lot of butts here.' I go, 'Butts? What are you talking about?'"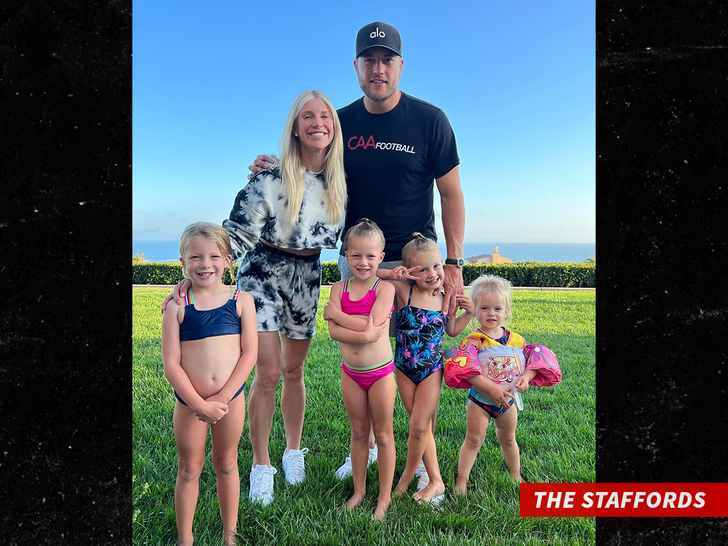 "And then I got sent it and I was like, 'Oh.' So my daughters saw that. Not OK. And not OK that my nephews saw it either."
Kelly said she believes Blueface was kicked out for the act … but she obviously wants more done at the Rams' stadium to prevent similar incidents from happening in the future.
Source: Read Full Article