Mary Lou Retton Still Battling Pneumonia But 'Continuing To Slowly Recover'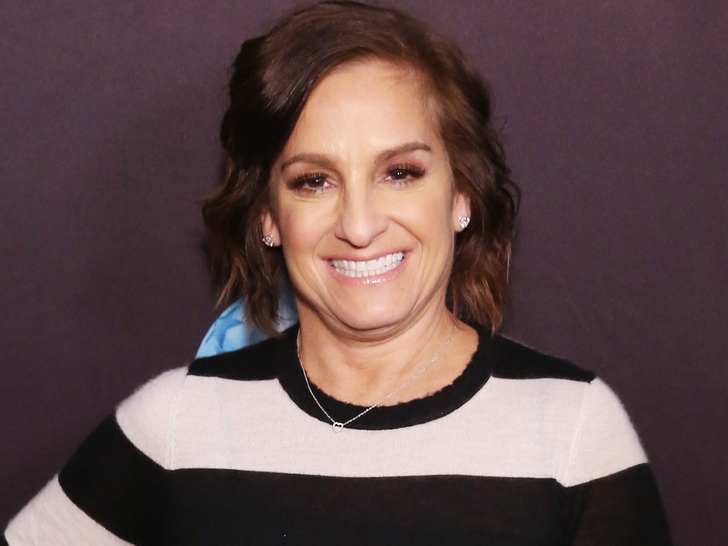 Mary Lou Retton is opening up about her battle with pneumonia for the first time since she contracted the illness earlier this month … and she says while she is recovering, she's not totally out of the woods yet.
In a statement posted to her Instagram page on Monday afternoon, the Olympic legend thanked her followers for all of their support … but added that her recovery from the ailment is moving at a snail's pace.

Mary Lou Retton Out Of ICU, Recovering At Home
"I'm beyond blessed to have the opportunity to make this statement," the 55-year-old said. "I am overwhelmed with all the love and support from the world as I fight. I am forever grateful to you all!"
"I'm with family continuing to slowly recover and staying very positive as I know this recovery is a long and slow process," she added. "I appreciate everyone's respect of my privacy at this time."
Retton was diagnosed with a rare form of pneumonia at the beginning of October … and ended up in the ICU over it all.
During her multiple-day stay at the hospital, her family revealed she suffered a "scary setback" … and at times, things seemed dire. Thankfully, however, Retton was able to fight through it all … and returned home to recover last week.
In her statement Monday, she promised to reveal more about her fight at a later time.
"I love you all," she wrote.
A fundraiser to help with her medical bills, meanwhile, has received $459,324 from over 8,000 donors.
Source: Read Full Article