Khloé Kardashian Dragged For ANOTHER Photoshop Fail – In Kris Jenner BDay Post?!?
Khloé Kardashian is being called out for photoshopping her body yet again! Only this time, it isn't in some thirst trap post — it's her mom's birthday message??
The Good American founder posted a sweet message for Kris Jenner's 68th birthday on Sunday, starting off:
"Mommy, without you there is nothing. You are everything to me and so much more."
To go along with the lengthy caption she included some throwback photos, as well as a couple really sweet newer ones of the mother and daughter staring at one another and smiling. Just too precious!
Video: Linda Evangelista Calls 'Filters And Retouching' In Photoshoots 'The Devil'!
See what we mean (below)!
https://www.instagram.com/p/CzRSixixlYf/
A post shared by Khloé Kardashian (@khloekardashian)
Sweet, right? We guess a spoonful of sugar helps the suspicion go down because this is just about sweet enough you could miss it! Still no idea what we're talking about? It's that weird curvature of the arm there…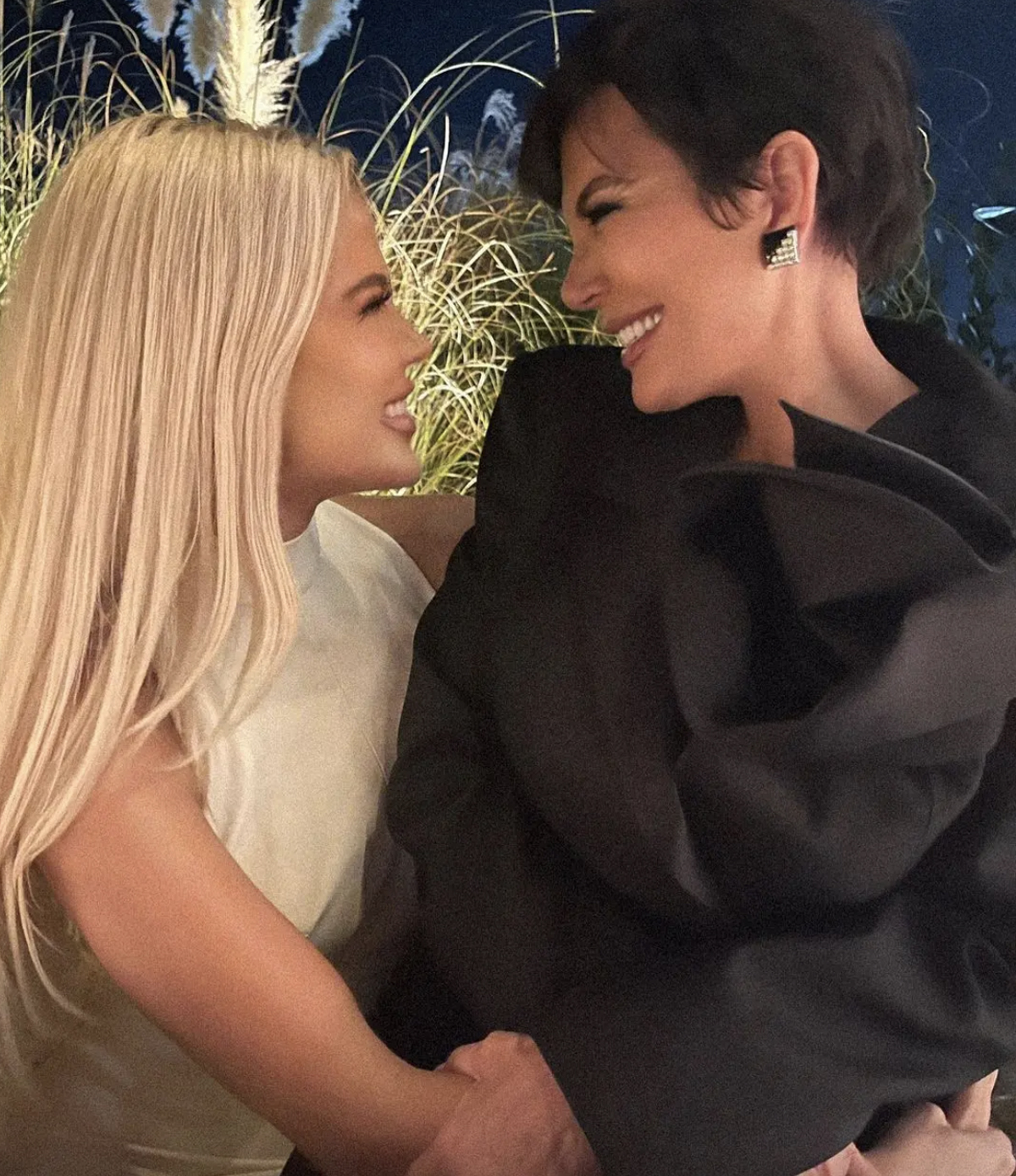 Closer…
So… what is going on there?
Is Khloé's bicep just that bulgy? Or is this the residual warping of a little tweaking here and there? On a Reddit fan forum, cynics theorized — based on both mother and daughter looking a little too perfect and smooth and sheeny, that there was definite trickery going on! They figure the arm looks off, and no one realized it bc they were too busy looking at the faces! Some wrote:
"Hoooooow is her team letting her do this s**t omg … That's a weird way to photoshop an arm. You'd think she'd notice that."
"It's just so sad honestly like you can't post a photo with your mom without altering your perfectly fine arm?"
"Legit.. who's faces are those??!"
"This clearly was a very sweet photo. They should've left it alone"
"At this point it's just insulting. Photoshop is out of control. Does she think we're idiots who actually think they look like that? What's the point?"
Obviously this is far from the first time Khloé has been accused of photoshopping. Basically the whole family has at times, sometimes with much more compelling evidence than this! We don't even know if this is a photoshop fail tbh!
But there's precedent for fans to make quick to make assumptions. They've seen it before. And this should go without saying, but…
The reason fans get so upset is because these are women selling beauty, either in clothes or in makeup or in workout accessories — who refuse to rely on them! By using computer-adjusted pics in their widely seen social media accounts, they're setting a beauty standard that is literally IMPOSSIBLE. You cannot be shiny and smooth IRL, no matter how much concealer you put on. You cannot make your legs bend that way, no matter how well your jeans fit.
Anyway, what do YOU think, Perezcious readers? Is this more dysmorphic CG morphing? Or just fans jumping to conclusions?
Source: Read Full Article