Deion Sanders Says Jay Norvell Made CU-CSU Matchup 'Personal' W/ Hat, Glasses Barb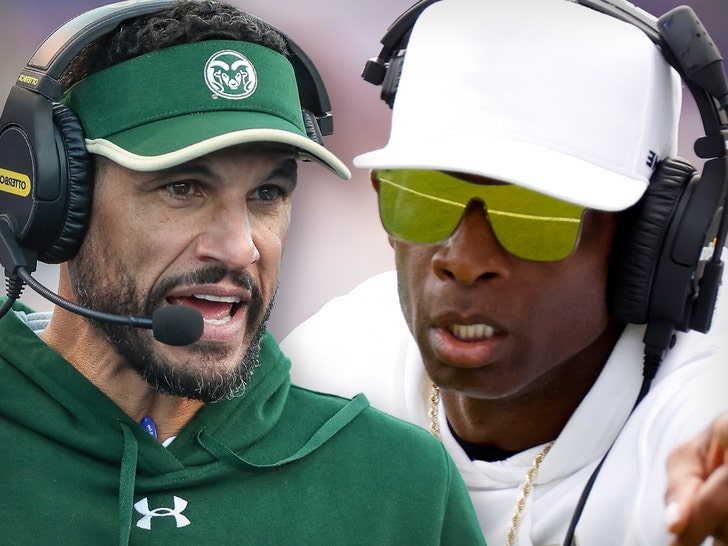 12:34 PM PT — Deion Sanders just addressed Jay Norvell's comments to his team … and he made it clear, the Colorado vs. Colorado State matchup is now "personal."
"Why would you want to talk about us, when we don't talk about nobody," coach said … before adding, "It was just going to be a good game. They done messed around and made it personal."
Colorado State head coach Jay Norvell just fired off a shot at Deion Sanders as the two get set to square off this weekend … throwing a barb at Coach Prime over the way he rocks his hat and sunglasses.
The Rams honcho tossed the shade on his weekly radio show Wednesday night … when talking about how he and his team were doing interviews in the buildup to Saturday's CSU vs. Colorado matchup.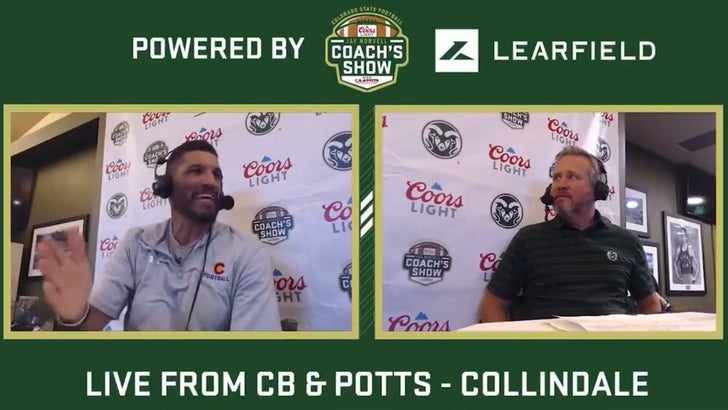 "I sat down with ESPN today," Norvell said. "I don't care if they hear it in Boulder. I told them, I took my hat off and I took my glasses off. I said when I talk to grown-ups, I take my hat off and my glasses off. That's what my mother taught me."
Of course, Deion is notorious for keeping on his shades and cap at almost all times … even when he's speaking with reporters on TV. Norvell's comments were clearly a dig at that look.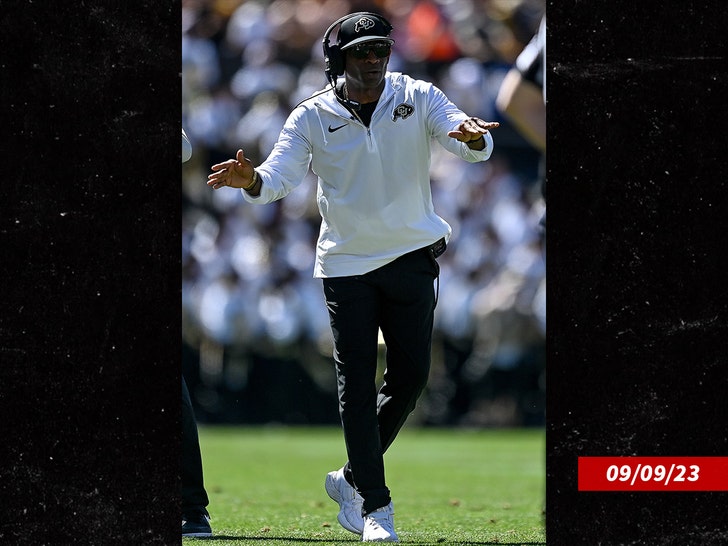 So far, the Dallas Cowboys legend hasn't responded — at least not directly — but you can bet he'll be using it as bulletin board material for his Buffs squad regardless.
After all, CU's 2-0 start this season has largely been fueled by the perception that they're not getting respect nationally. In fact, the Buffs made it no secret that some comments and pregame actions made by Nebraska coach Matt Rhule helped them score a win over the Huskers last weekend.
Kickoff for the Rams vs. Buffs game is at 7 PM. Colorado's currently a 23.5-point favorite … though that might certainly change after Norvell's poke at the bear.
Originally Published — 7:50 AM PT
Source: Read Full Article