All The Times Travis Kelce Talked About Taylor Swift In The Past
Travis Kelce has been a fan of Taylor Swift for a while now … dancing to her hits, making friendship bracelets and talking about wanting to kiss her over the years.
One of the first times Travis publicly talked about Tay Tay was back in 2016 … when he played "Kiss, Marry, Kill" during an interview — ya see where this is going.
The Kansas City Chiefs tight end was given the choice between Taylor, Ariana Grande, and Katy Perry. Taylor didn't get the axe — RIP Ari — but instead was chosen for a smooch … while KP was granted the long-term option.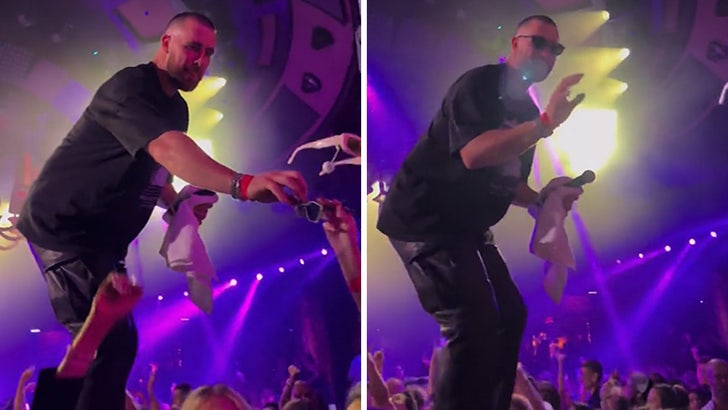 Travis was also seen groovin' along to a remix of her 2008 track, "Love Story," this past February. He even traded his black shades for a fan's pink ones while he kept the dancing going.
He took a page out of Taylor's book in July, making friendship bracelets for the guys at this year's Tight End University, which he founded in 2021 with his fellow NFL stars George Kittle and Greg Olsen.
Travis went to her "Eras" tour concert at Arrowhead Stadium — his home turf — that same month … and said he was "butt hurt" that he wasn't able to give a bracelet to her while she was in the building.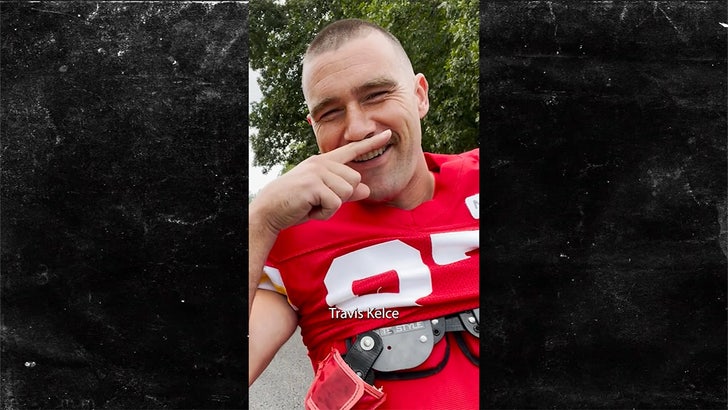 He also talked about her last month, which might be the most revealing sign yet — the Chiefs were all talking about who their celebrity crush was growing up … and as Travis was thinking, his teammate, Marquez Valdes-Scantling, answered for him.
MVS shouted out, "Taylor Swift," making Travis chuckle. He ended up goin' with Christina Aguilera, but come on — we can read between the lines!
Source: Read Full Article