"Justice" Would Mean That Black Men Like George Floyd Have the Chance to Grow Old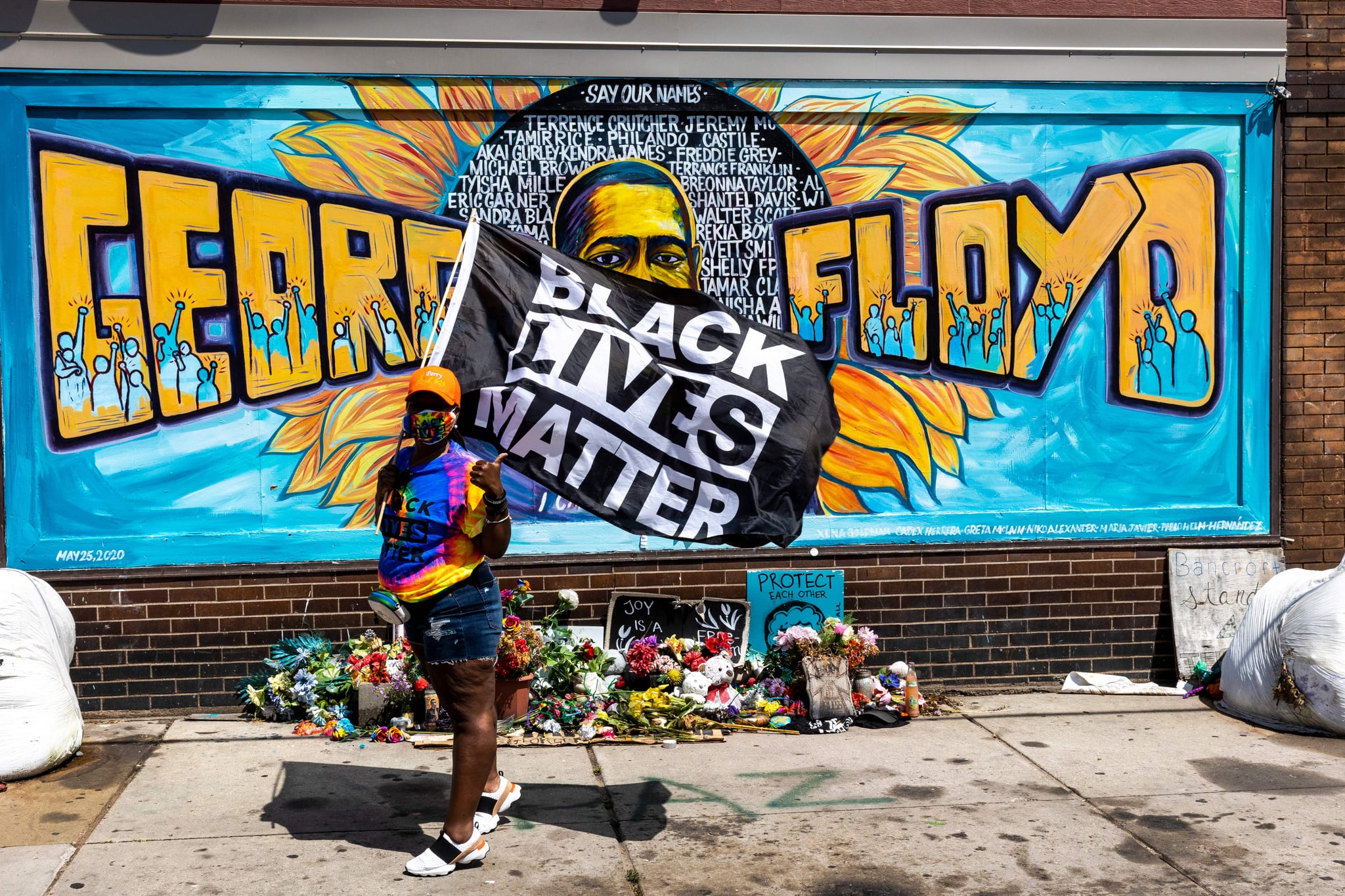 When the Derek Chauvin verdict was announced, many people breathed a sigh of relief. The moment was described as justice served, a rare moment in which a police officer was found guilty of racial violence against a Black person. But as we reflect back on the anniversary of George Floyd's death, it's clear that the US is still in the midst of a racial reckoning — it has not reckoned. I am fully aware that this verdict did not change the reality for Black men in this country. The fact of the matter is that Black men are disproportionately killed at the hands of law enforcement, with no end in sight.
I think about all the names that have become synonymous with hashtags over the last 10 years: Trayvon Martin, Tamir Rice, Michael Brown, Philando Castile, Eric Garner, Botham Jean, Ahmaud Arbery, and George Floyd. We often think these names will be remembered throughout history, but this broken system of justice and law enforcement has failed a daunting list of Black men. The more recent killings of 20-year-old Daunte Wright and Andrew Brown, Jr. provide another stark reminder of a haunting conclusion: Black men do not have the opportunity to grow old in America. They have so much life to live and growing old to do. But they are snuffed out before they actualize their dreams, reach their full potential, live their full humanity.
Source: Read Full Article