Why 'Today Show's' Savannah Guthrie is Back in Her Home Studio Rather Than The NBC News Set
Savannah Guthrie returned to her seat at the Today Show table last week after a 14-day quarantine she followed due to being exposed to the coronavirus. During that time, Guthrie reported from a makeshift studio in her basement for the first time in her career.
After less than a week of being back at the NBC News set, Guthrie decided to go back to her home setup once again and shared with her co-host Hoda Kotb and viewers why she made the move.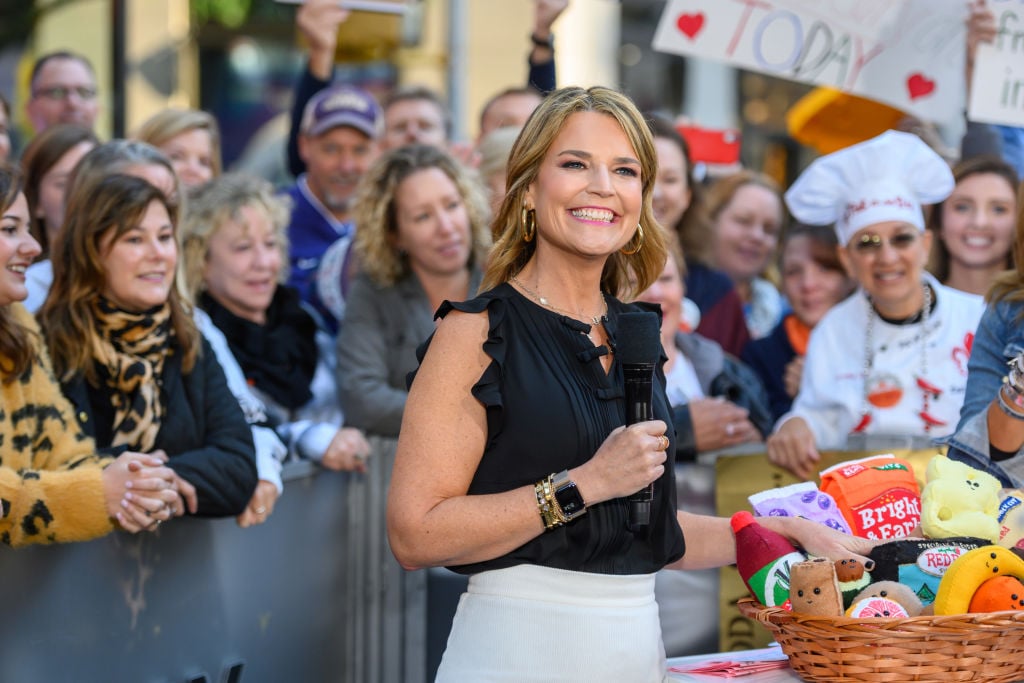 Guthrie brings 'Today' home
During her two-week stint reporting from home, Guthrie shared that she had been having an unprecedented amount of family time with her husband and two kids – daughter Vale, 5, and son Charley, 3 – who were out of school due to the COVID-19 lockdown. Though the journalist was enjoying the quality time, she admitted it came with some challenges.
"I really feel like I've actually kind of snapped at my kids more in the last seven days than I have in their entire lives," Guthrie revealed, according to Today.com. "I think because even though we're trying to keep it pretty cool and even-handed, they sense that something's different."
Yet the Today Show star found some perks to reporting from home, including her wardrobe options. "Is there a statute of limitations on how many days in a row you can wear the same sweat pants?" she posted on Instagram alongside a pic of her new work attire.
Guthrie goes back to the set
Returning last week to sit alongside her pal Kotb, Guthrie was glad to be back at her home away from home. "So this is Studio 1A! I haven't been here in a while," she joked at the top of the broadcast.
Kotb, who has been manning the desk while most of her co-anchors are either self-isolating or away on medical or maternity leave, was grateful to have her co-host back. "I was just going to say, so many things are not normal and in this moment, right now as I look at you, something finally is," she told Guthrie, as reported by People. "It's good to see you."
Guthrie echoed Kotb's sentiments while acknowledging that they were still following social distancing guidelines. "It's good to finally be in the same room!" Guthrie said. "I wish we were closer like we used to snuggle up but we are practicing our social distancing. It's good to be back in the studio."
Guthrie goes home again
Viewers may have been surprised when they tuned into Today this morning to see Guthrie bringing the headlines from her basement once again. Speaking to Kotb, who is still reporting from Studio 1A, Guthrie shared via video call why she decided to head back home.
"You know the reason Hoda?" she asked. "My family's upstate, and so I'm sticking close to the family and coming to the city less and less," Guthrie revealed, according to Popculture. "So I'm trying to work from home, and also frankly that's what these officials are telling us to do, so that's exactly what I'm gonna do."
Though she may not be physically at the Today Show desk, Guthrie is maintaining a steady presence on the morning news program much to the delight of her fans and will hopefully be back in her seat next to Kotb very soon.
Source: Read Full Article