The Truth About The Most Scandalous NCIS Cast Exits
There are some things in this world that have been a part of life for so long we take them for granted and can't imagine a time when they didn't exist, like the internet, fast food, or the CBS military procedural crime-fighter series "NCIS." Short for "Naval Criminal Investigative Service" (and originally titled the redundant "Navy: NCIS"), the drama follows the intrepid detectives of the Major Case Response Team as it solves naval-related crimes and mysteries. "NCIS" debuted all the way back in 2003 and was a spinoff of the then-popular but now largely forgotten naval courtroom show "JAG," but has since surpassed its predecessor, generating more than 400 episodes and multiple spinoffs, and becoming what CBS calculated to be the most-watched drama on the planet.
But when a show has been on TV for almost two decades, and especially one that employs such a large ensemble as "NCIS," there's going to be some turnover. Some "NCIS" cast member exits have been more controversial than others, with a few falling into the category of downright scandalous. Here are all the most dramatic actor departures from the world of "NCIS."
Cote de Pablo felt NCIS writers disrespected her character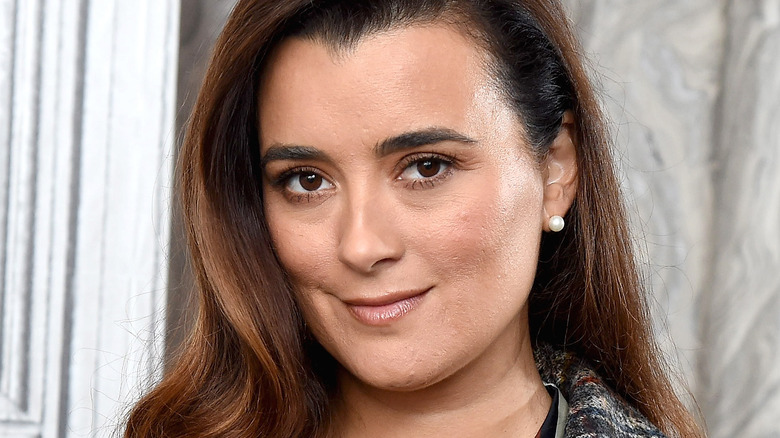 In July 2013, Cote de Pablo announced that she was preparing to walk away from "NCIS" in the near future, bringing to an end the story arc for her complex and compelling character: Ziva David, a highly trained and extremely deadly Mossad agent from Israel who enjoyed a will-they-or-won't-they dynamic with her NCIS partner, Anthony DiNozzo.
According to TV Guide, "NCIS" fans were so upset about the end of the line for Ziva David that to encourage a retraction of the actor's decision to leave, they sent paper clips to CBS, referencing a scene from Season Four when the character tells Anthony DiNozzo, "I will kill you 18 different ways with this paper clip." It didn't work, and after eight years with the show, de Pablo's last episode (not counting future cameo appearances) aired in October 2013. "As far as my decision to leave, that's a personal thing, and I'd rather leave it at that," de Pablo said at the time. "Leaving 'NCIS' was not planned, so there is no plan," she cryptically added.
Three years later, de Pablo demystified the circumstances of her exit. "Unfortunately because of political things, and the scripts not being good enough, I chose not to," the actor said at a Q&A. "I worked eight years in crafting this character, and loving her. And so when I felt that I perceived the character was not being treated with the respect she deserved," she left.
Michael Weatherly 'was ready for a new challenge'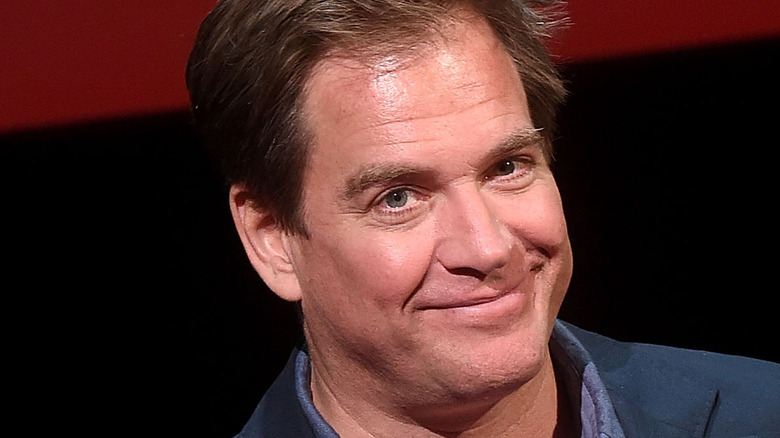 Anthony DiNozzo was an original "NCIS" character, serving as the Senior Field Agent for the NCIS Major Case Response Team and Leroy Jethro Gibbs' number-two. Michael Weatherly played the role from day one of "NCIS" and in more than 300 episodes until the end of Season 13 when DiNozzo resigned to seek out the daughter he didn't know he had fathered with his presumed deceased ex-partner Ziva David.
In January 2016, when "NCIS" was the most-watched drama on network television, Weatherly announced his intention to walk away from the series, on which he'd been an original cast member. "After 13 years on 'NCIS,' Michael Weatherly is leaving the show at the end of this season," CBS said in a statement (via The Hollywood Reporter), adding that it was highly interested in "continuing to develop projects with him as part of our ongoing development deal." Indeed, Weatherly's last "NCIS" episode aired in May 2016, four days after CBS ordered for its new fall schedule "Bull," a new legal drama starring the actor. 
That summer, at a press tour for the Television Critics Association (via The Hollywood Reporter), Weatherly admitted that he had grown "really tired" from making 22 hour-long episodes of TV a year for 13 seasons, but was reinvigorated by the idea of doing "Bull." "It came about at the right time. I was burnt out by 'NCIS' and I was ready for a new challenge," he said. "Sometimes change is as good as a rest."
Pauley Perrette had to leave for her own safety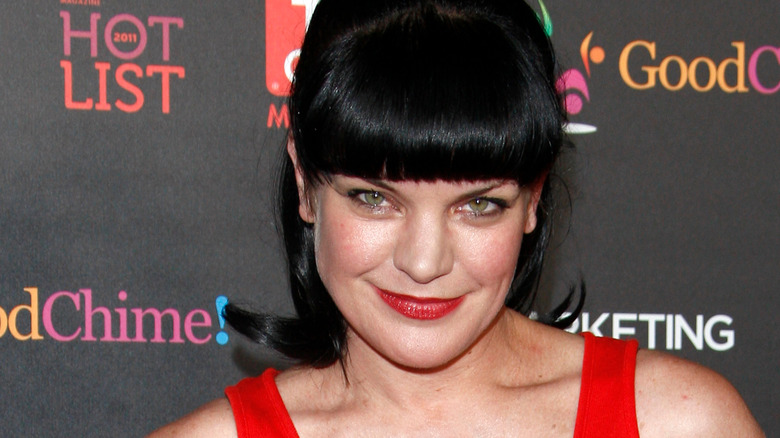 Proud oddball, genius, and forensic scientist fueled by gallons of Caf-Pow, Abby Sciuto was appreciated by "NCIS" fans for bringing some unabashed quirk and lightness to the often heavy and intense procedural series. It was big entertainment news when actor Pauley Perrette decided to leave the role she originated in May 2018 after more than 350 episodes. After her final one aired (Abby almost dies in a violent altercation in London, and stays there permanently) Perrette revealed on Twitter the true reasons for her exit: She experienced "multiple physical assaults" while working on "NCIS."
There was also lingering hostility over an incident involving "NCIS" star Mark Harmon's dog. Harmon brought Dave, his pit bull, to work one day in 2016. According to show sources that talked to Radar, Dave bit a crew member with such strength and severity that the victim required 16 stitches. Harmon, reportedly "obviously horrified," kept Dave far away from the set after that, except for one day when he couldn't secure a dog sitter and so he kept him in his trailer. The return to the set of Dave reportedly made Perrette "furious" and she "[started] shouting" when Harmon tried to clarify things. Those anonymous sources claim that Perrette stopped talking to Harmon and refused to film scenes with him, too. 
A year after leaving "NCIS," the actor tweeted that she was "terrified of Harmon and him attacking [her]," and that she has "nightmares about it."
Duane Henry was getting bored with NCIS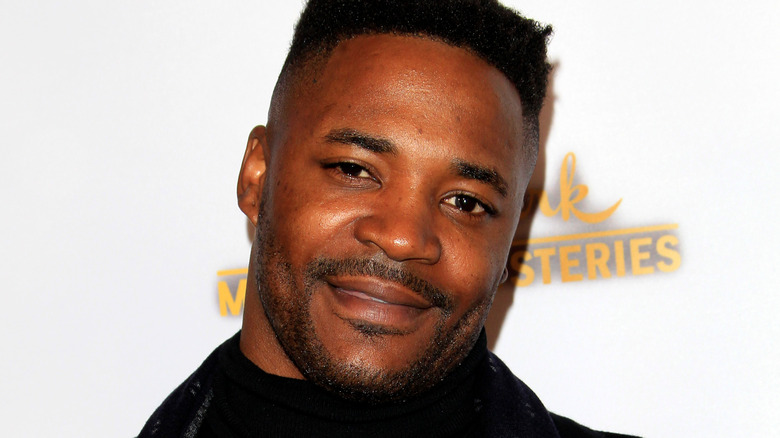 In 2016, the 13th of "NCIS," Duane Henry joined the cast as Clayton Reeves, an NCIS Liaison Officer and also an operative for MI-6, the secretive British intelligence agency. As Reeves was running around the world, getting up to who-knows-what spy intrigue and such, Henry appeared in more than 40 episodes over the course of three seasons. The big moment for both actor and character came at the end of that period, wrapping up the 15th season of "NCIS" in 2018.
It had been public knowledge for months that original cast member and fan-favorite Pauley Perrette would be leaving "NCIS" by May 2018, and on her second-to-last episode, her character, lab tech Abby Scuito, and Reeves wrestled with a gun-toting unidentified assailant. A shot rang out, the screen went black, and seven days later, "NCIS" viewers found out who died, but it was kind of a bait-and-switch. Coroner Ducky (David McCallum) mournfully unzips a body bag, revealing not Abby, as expected, but rather Clayton Reeves.
Henry was actually okay with leaving the show in such an unceremonious manner. "It was a life-changer, a game-changer for me," he told Yahoo! Entertainment. "Obviously there are a lot of characters in a lot of the stories [so] you have to have a lot of patience with this type of gig, and I felt like I wanted to be doing way more." And just like that, he got the opportunity.
Shooting NCIS was an exhausting grind for Sasha Alexander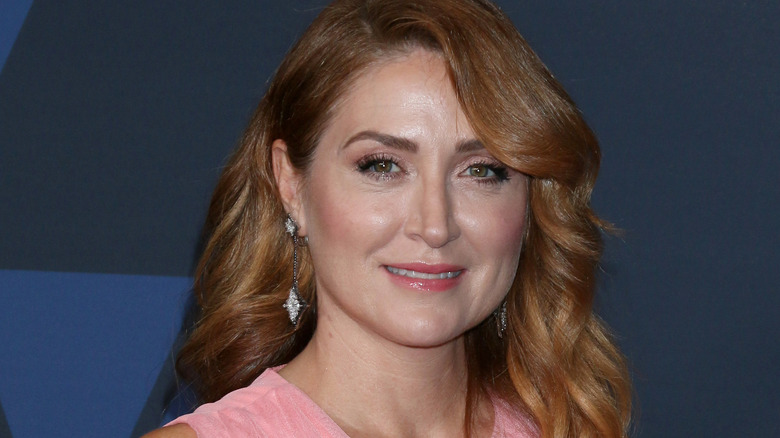 She's now well known for her co-titular role as Dr. Maura Isles on "Rizzoli and Isles" and as predatory professor Helene Runyon on "Shameless," but one of Sasha Alexander's first big television roles was portraying Special Agent Caitlin Todd in the first two seasons of "NCIS," before the show became a ratings juggernaut and spinoff factory. Alexander returned for brief cameo appearances in more recent years, but she essentially disappeared from "NCIS" in 2005.
Those guest spots were creatively managed, because Special Agent Todd died, killed by sniper and rogue Mossad agent Ari Haswari. Creator Donald P. Bellisario got the idea when Alexander approached him in desperation. "I had already started writing the last episode of the season and was getting ready to go to Australia to take a little break," he told Zap2it (via the Chicago Tribune). "Sasha came in two days before I was to leave, and with tears in her eyes, she said, 'I just can't work this hard.'" Killing off her character instantly relieved Alexander of the responsibility of the grind of shooting a network TV series.
Lauren Holly no longer liked her character or the production environment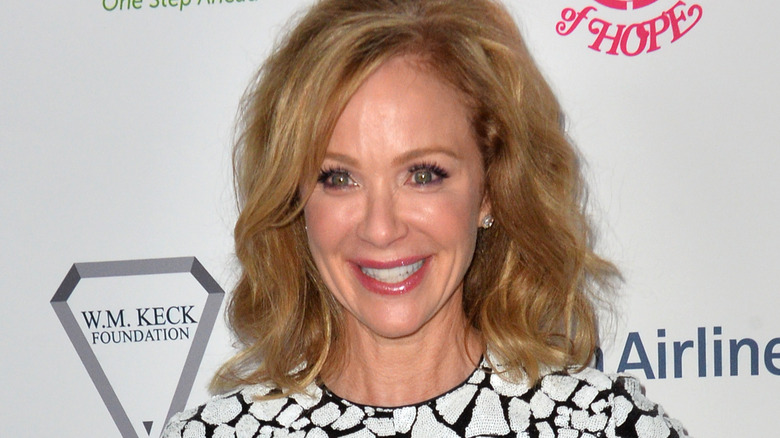 In its nearly two decades on the air, "NCIS" has experienced a bit of a character and casting revolving door for its Director of NCIS position. Thomas Morrow (Alan Dale) was the man in charge in Seasons 1 and 2, succeeded in Season 3 by new official Jenny Shepard, as portrayed by Lauren Holly, reuniting her with former "Chicago Hope" co-star Mark Harmon, still playing Leroy Jethro Gibbs, who happens to be a former flame of Shepard's.
According to Holly's website (via NCISfanatic), the role was supposed to last for just six episodes, so the fact that it wound up going on for three seasons was something of a happy accident. But Holly decided to leave "NCIS" when the culture of the show, and her feelings about her character, greatly shifted. 
According to Variety, the tension between Harmon and showrunner Donald P. Bellisario culminated in the latter being forced off the show, which he created. "I was saddened that Don Bellisario was forced out, and I missed him a lot," Holly said, adding that she grew "bored with [her] part." After that, the writers decided to kill off her character, leaving Holly free to depart.
Jennifer Esposito said her gig was limited, but the writers disagreed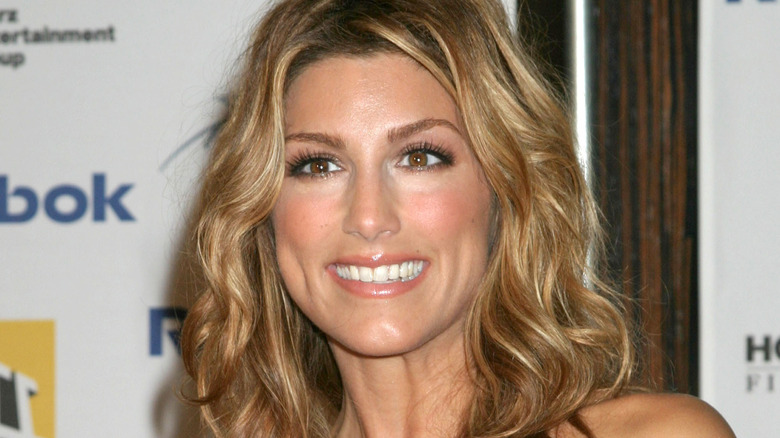 Frequent TV show participant Jennifer Esposito followed significant runs on "Spin City," "Samantha Who?", "Blue Bloods," "Mistresses," and "The Affair" by joining the cast of "NCIS" when it was well in progress, coming on in the show's 14th season in 2016 as Special Agent Alex Quinn. Esposito had a lot of storylines and dramatic meat — her former partner died, causing her to temporarily quit fieldwork, and her character's mother succumbed to the effects of Alzheimer's disease. Nevertheless, Esposito opted to depart "NCIS" after that one loaded season, according to Entertainment Weekly. Immediately, the actor took to Twitter to put to rest any rumors about her exit before they could spread. "Was not meant to be there long but happy I was," she wrote.
But the whispers that there were deeper and darker reasons for Esposito leaving "NCIS" so quickly persisted. She left not long after the death of showrunner Gary Glasberg and the promotion of writers Frank Cardea and George Schenck as his successors. In an interview with Parade, Cardea and Schenck alluded to new places they wanted to take the Quinn character. In other words, and contrary to what Esposito said, the character had a future at the show, and why the actor left remains something of a mystery.
Zoe McLellan was fired because an executive didn't find her attractive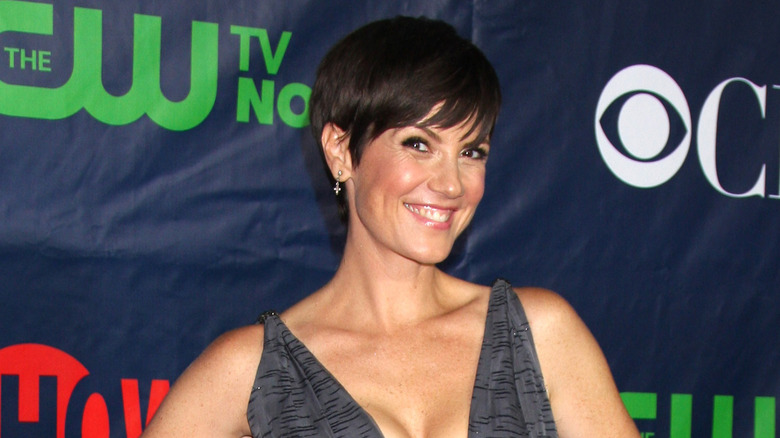 Like most every major character on the long-running spinoff "NCIS: New Orleans," the character of federal Special Agent Meredith Brody was introduced on a two-part backdoor pilot episode of "NCIS" in 2014. Zoe McLellan portrayed the character for the entirety of the first two seasons of "NCIS: New Orleans," departing the series when Brody resigned after it was discovered that her boyfriend was a nefarious double agent.
Writers made Brody's exit make narrative sense, but McLellan's departure was a bit more unsettling. Original showrunner Jeffrey Lieber told Vulture that CBS executives pressured him to fire McLellan in the first season, but he refused. "I thought she was doing a good job and that the audience was connected to her," he said, adding that he worked with writers to enrich the character. During Season 2 of "NCIS: New Orleans," Lieber left the series because of creative differences, replaced with new showrunner Brad Kern, who, according to a staffer, didn't like McLellan because he didn't find her physically appealing. Another unnamed source told Vulture that Kern ultimately got rid of McLellan because "Les didn't think she was f***able." 
"Les" was CBS chairman Les Moonves, later forced out of the network after numerous sexual harassment charges came to light, per CNN.
Source: Read Full Article