The Funniest 'Parks and Recreation' Episodes to Watch While Quarantined at Home
Parks and Recreation is one of the funniest shows in existence, making it the perfect show to binge-watch right now. The show is currently available on Netflix and Hulu, and there are episodes for everyone.
For people who don't want to think about the coronavirus (COVID-19), some episodes of Parks and Recreation are the perfect distraction. Other episodes of the show will help people find humor in the situation the world is currently in while practicing social distancing.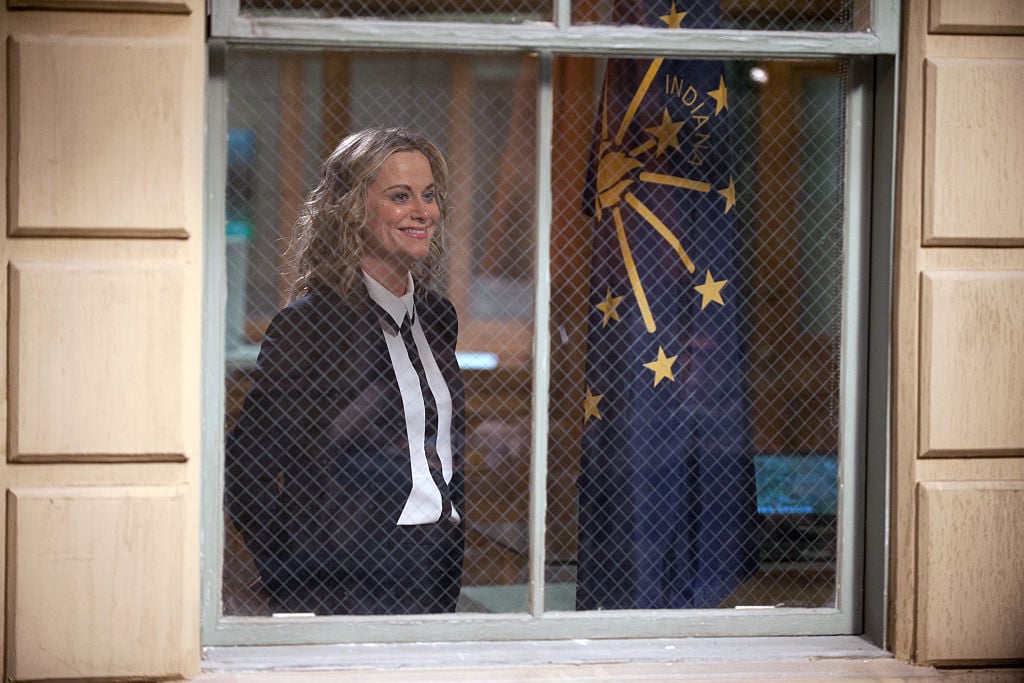 Season 3, Episode 2: 'Flu Season'
For those who want to laugh but don't want a total distraction from the state of things right now, "Flu Season" is the perfect episode. On top of that, it's considered one of the funniest episodes of Parks and Recreation of all time.
In the episode, Pawnee is hit hard by the flu. April is in the hospital and going out of her way to make Ann miserable. Chris falls ill and mentally cannot handle that his health was compromised. Leslie also catches the flu, but insists it's just allergies so she can give a presentation about the upcoming harvest festival.
Season 5, Episode 13: 'Emergency Response'
"Emergency Response" is another episode of Parks and Recreation that will help bring humor to people who don't want to be totally distracted. In this episode, Leslie and Ben plan a fundraising gala to raise money for Leslie's park project. Councilman Jamm does not want Leslie to meet her fundraising goal so a Paunch Burger can be built instead of the park.
As a result, he invites the Indiana Department of Emergency Preparedness to test Pawnee's disaster preparedness. Leslie is the town's Emergency Czar, and the town is assigned the avian flu. While this should be a simple disaster to overcome, Jamm continuously sabotages the drill.
Season 2, Episode 22: 'Telethon'
For viewers who want a total distraction, "Telethon" is one of the funniest episodes of Parks and Recreation. Leslie is in charge of Pawnee's annual anti-obesity telethon, which is of course sponsored by the town's candy company, Sweetums.
Running on no sleep, Leslie tries different ways to keep the show running when Tom fails to bring NBA star Detlef Schrempf to the telethon on time. It's a great episode for everyone in the main cast, and also highlights great reoccurring characters like Joan Callamezzo and Perd Hapley.
Season 4, Episode 20: 'The Debate'
In season 4, Paul Rudd appears as Bobby Newport, the son of Nick Newport, Sr. who is the former CEO of Sweetums. Bobby Newport is Leslie's main competition for city council. He hires Jennifer Barkley, a political expert from Washington D.C., to run his campaign and has a majority of the town's support in the polls.
Leslie and Bobby's competition comes to a head during "The Debate." The two find themselves at odds even more than normal, and Leslie ends up coming off like she's attacking Bobby, which the crowd does not like. Meanwhile, Andy and April hold a watch party for donors, except Andy forgot to pay the cable bill.
Season 3, Episode 9: 'Andy and April's Fancy Party'
Season 3 of Parks and Recreation has a number of great episodes, but "Andy and April's Fancy Party" is a standout. Andy and April invite all of their friends and family over for a dinner party, which ends up being their surprise wedding.
It features several guest characters as other citizens of Pawneee, but the strongest parts of the episode revolve around the main characters. Leslie can't handle the impulsiveness of Andy and April's decision, while Ron knows nothing will stop the wedding from happening. The wedding itself is beautiful, showing how Andy and April are truly meant for each other.
Source: Read Full Article