'Summer House': Danielle Olivera Teases a 'Chaos' Reunion and Splintered Season 5 Cast
Danielle Olivera dished about a "chaos" Summer House reunion, revealing that relationships and disputes won't end tied up with a neat bow.
Olivera, who did a stellar job staying out of the fray, reflected on the season. But she also shared which cast members have remained close friends over the year and who hasn't been in touch. Certainly her ride or die, Lindsay Hubbard is someone she sees regularly. But she also observed a cast division, which could reshape friendships going forward.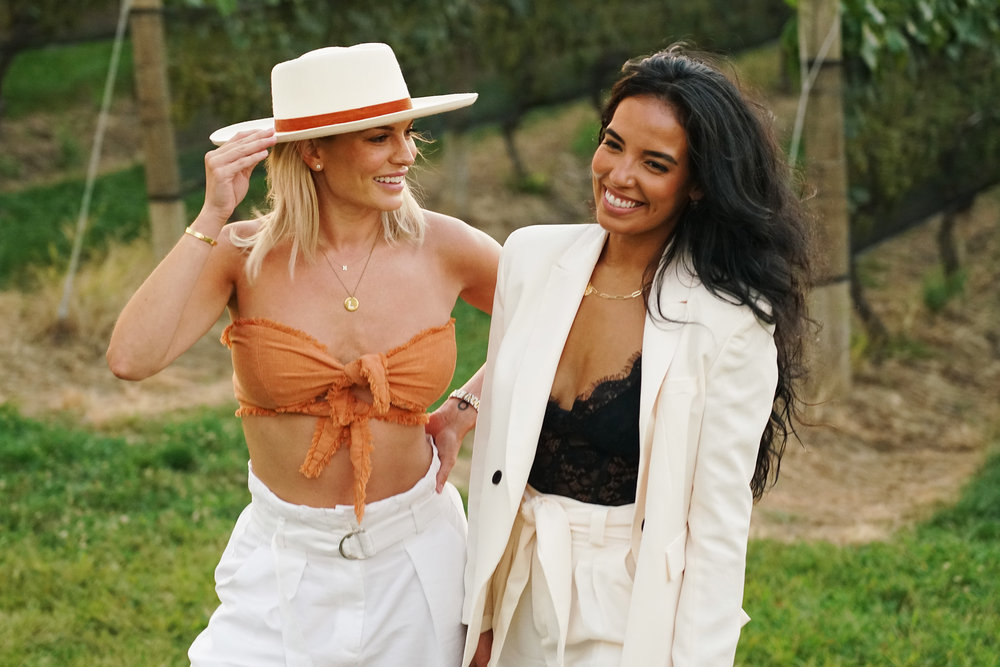 At least 3 'Summer House' cast members have broken off from everyone else
Olivera recalled that reunion host Andy Cohen left "no stone unturned." Adding, "I'm still fully recovering from what happened," she told ET. And that the day was "chaos." 
That's when she hinted at the cast divide. "You could probably slice in half the room on who sees each other often versus what we needed to really get off our chest from people that we haven't seen since we wrapped, and getting that all out took hours and hours of time and, honestly, not sure if it was all resolved," Olivera said. "Luke [Gulbranson], [Carl Radke], myself, Lindsay, Kyle [Cooke], Amanda [Batula], I can say we love each other pretty hard, I think in the reunion, you're going to see a lot of that."
Notably missing from the list were Paige DeSorbo, Hannah Berner, and Ciara Miller. DeSorbo and Miller were seen recently hanging out with Craig Conover and Austen Kroll from Southern Charm in Charleston, South Carolina.
Berner started the season lashing out at Gulbranson for playing her and Miller. But the tables quickly turned when she warred with Kyle Cooke and then brought her new boyfriend Des Bishop into the house. Gulbranson wondered why she was giving him heat about their relationship but was dating Bishop at the same time.
Danielle Olivera hopes Hannah Berner listened to the cast
Olivera hinted that Berner has a kind of reckoning during the reunion. "I will say, at this point, it is up to Hannah," she said. "We literally threw it all out there. She has two ears. She definitely heard us, but it will take, I think, a lot of even her rewatching it and truly listening to what we had to say and then actions afterward. Because, again, still there's a lot of still unresolved issues there."
"What is addressed towards the end with Hannah and Amanda is super important, plus Paige," she added. "I mean, that's a friendship dynamic that is flawed. It's struggling a bit, and we see that play out."
Olivera said the fact that Bishop and Berner hooked up in other cast member's bedrooms and bathrooms definitely rubbed people the wrong way in the house too. "I had no idea what they were doing in their bathroom because, in my mind, that would be the last thing that I would think two people would do to people that they call friends," she said.
Adding, "I did know that they were trying to get after it in every part of the house. I only can confirm the laundry room, which is not big by the way," she continued. "It wasn't very large and there were a lot of bugs in there, so I wouldn't have chosen it as a place to have sex in, but that's the only place that I knew for sure that they were doing the dirty in. And even then, I was just like, 'Oh, dear Lord. OK, Des. Nice to meet you.'"
Source: Read Full Article