'Schitt's Creek' Tops Queer Critics' Nominations For Dorian TV Awards
Nominees were voted upon by the members of GALECA — The Society of LGBTQ Entertainment Critics
Lil Nas X 
The "Old Town Road" singer came out as gay in a June 2019 tweet. "I don't wanna just live my entire life — especially how I just got to where I'm at — just like, not doing what I wanna do," he said in an interview with the BBC.
Getty Images
Willow Smith 
The "Whip My Hair" singer came out as bisexual and open to polyamorous relationships in a June 2019 interview with her mom, Jada Pinkett Smith, on "Red Table Talk." "I love men and women equally and so I would definitely want one man, one woman," she said. "I feel like I could be polyfidelitous with those two people."
Getty
Connor Jessup 
The Canadian actor, who starred in "Falling Skies" and Netflix's "Locke and Key," came out as gay in a June 2019 confession on Instagram. "I've played that tedious game. Most painfully, I've talked about the gay characters I've played from a neutral, almost anthropological distance, as if they were separate from me," he said. "I don't want to be complicit, even peripherally, in the idea that being gay is a problem to be solved or hushed. I'm grateful to be gay. Queerness is a solution."
Getty
Juan Pablo Di Pace 
In a June 2019 TED talk, the actor-singer Juan Pablo Di Pace ("Fuller House") came out as gay and shared his struggle for acceptance in his native Argentina. " I figured if I changed my f—ing self, I could be in," he said, adding that he came to terms with his sexuality while playing Jesus in the 2015 NBC miniseries "A.D. The Bible Continues." "So there I am, hanging on the cross… and I look up at the sky, and I think, 'You could still strike me down with lightning. Are you sure you want me to play your son?'" he recalled, before experiencing what he called an "overwhelming feeling of love and acceptance and freedom."
Getty Images
Julianne Hough 
In an August 2019 story in Women's Health, the "Dancing With the Stars" alum said she came out as bisexual to her husband, hockey player Brooks Laich: "'You know I'm not straight, right?' And he was like, 'I'm sorry, what?' I was like, 'I'm not. But I choose to be with you,'" she says. 
ABC
Joshua Rush 
In a series of tweets in August 2019, the teenage star of Disney Channel's "Andi Mack" came out as an "out and proud bisexual man." But the actor admitted, "I suffered with some level of my own internalized homophobia even while playing the first openly gay character on Disney Channel."
Getty Images
Kat Barrell 
The "Wynonna Earp" star came out as bisexual in the August 2019 issue of the U.K.'s Diva magazine. "I am attracted to both men and women and the person I fell in love with is a man," she said. "I wish it could just be about the human I am in love with, not their gender. This is why I am so passionate about advocating for equal acceptance across the spectrum of sexuality."
SyFy
Brian J. Smith 
In a November 2019 interview with Attitude, the star of "Sense8" and "Treadstone" publicly identified as gay and said it took a long time to come to terms with his sexuality after growing up in rural Texas in the 1980s. At school, I really couldn't fit in anywhere. I wasn't a jock or a nerd," he said. "Forget about any LGBTQ union or groups. There was absolutely nothing. I was completely alone. I heard all the names: pussy, f–got."
Getty Images
Brigette Lundy-Paine 
The star of Netflix's "Aytpical" came out as nonbinary in a November 2019 Instagram post. "I'm non-binary, always felt a lil bit boy, lil bit girl, lil bit neither. using they/them as of late n it feels right," they wrote. "scary af to come out n been rly putting this off. But I feel I owe it to myself and to all of us who struggle w gender."
Getty Images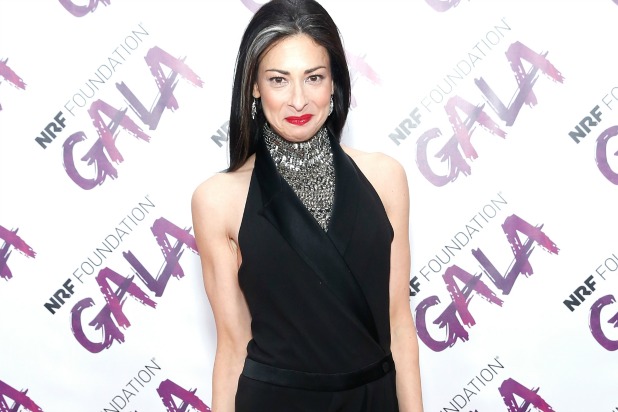 Stacy London
In a December 2019 Instagram post, the former host of "What Not to Wear" came out and shared her one-year relationship with musician Cat Yazbek. "So I used to date men. Now I date her. That's it," she wrote.
Getty Images
DJ Qualls 
The comedic actor, best known for "Road Trip," "The New Guy" and "Z Nation," came out in a January 2020 tweet. "Yep, I'm gay. Been gay this whole time," he wrote. "Tired of worrying about what people would think of me. Tired of worrying about what it would do to my career."
Getty Images
Witold Sadowy 
It's never too late to speak your truth. Acclaimed Polish stage actor Witold Sadowy used the occasion of his 100th birthday in January 2020 in interview with TVP Kultura. "For me, the most important thing is the survival of the truth," he said. "I am proud that I am an honest man. I didn't get married, and I didn't have children, something I really regret. But I was born different. I'm gay."
Jameela Jamil 
The star of "The Good Place" came out as "queer" in February 2020 after receiving some pushback for her role as MC of a new HBO Max series about ballroom vogueing. "Twitter is brutal. This is why I never officially came out as queer," she tweeted. "I added a rainbow to my name when I felt ready a few years ago, as it's not easy within the south Asian community to be accepted, and I always answered honestly if ever straight-up asked about it on Twitter. But I kept it low because I was scared of the pain of being accused of performative bandwagon-jumping over something that caused me a lot of confusion, fear, and turmoil when I was a kid."
Getty Images
Rosario Dawson 
The star of "Sin City" and "Briarpatch" came out as a member of the LGBT community in a February 2020 Bustle interview clarifying a 2018 "Happy Pride Month" Instagram post. "I mean, it's not inaccurate, but I never did come out come out. I mean, I guess I am now," said the actress, who recently dated Sen. Cory Booker. "I've never had a relationship in that space, so it's never felt like an authentic calling to me."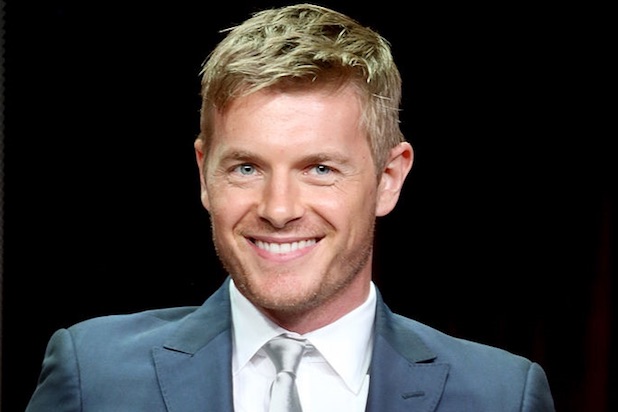 Rick Cosnett 
The star of "The Vampire Diaries," "Quantico" and "The Flash" came out as gay in a short Instagram video in February 2020. "I've made a promise to myself to live my truth every day and sometimes that is a really hard thing to do when you have all these subconscious things that you don't even know about from childhood and society and from just life," he said.
Getty Images
Da Brat 
Rapper Da Brat surprised fans in March 2020 by sharing a birthday gift from her girlfriend, Kaleidoscope Hair CEO Jessica Dupart. "I've always been a kind of private person until I met my heart's match who handles some things differently than I do," she wrote on Instagram. "It's so overwhelming that often I find myself in a daze hoping to never get pinched to see if it's real so I can live in this dream forever."
Getty Images
Dominique Provost-Chalkley  
In a March 2020 personal essay on StartTheWave.org, British-Canadian actress came out as "queer" — just like the title character she played on SyFy's "Wynonna Earp." "As soon as I became sexually aware, I was attracted to all shapes and genders," she wrote. "Playing a queer character and meeting the fans that are drawn to her, I guess I've reevaluated how I am to face this part of me."
J. August Richards 
The actor, best known for his work on "Angel" and "Agents of S.H.I.E.L.D," came out as gay in an April 2020 Instagram post. Playing a gay doctor on ABC's "Council of Dads," Richards said, "required me to show up fully in a way that I don't always when I'm working. I knew that I could not portray this gay man honestly without letting you all know that I am a gay man myself."
Getty Images
Rebecca Black 
The YouTube sensation, best known for the 2011 viral hit "Friday," came out as "queer" in an April 2020 podcast interview. "I made a conscious decision to not, like, 'come out,'" she explained. "People started asking and I stopped not responding."
Getty Images
Auli'i Cravalho 
The actress and singer, who voiced the title character in Disney's 2016 animated hit "Moana" and then starred as Ariel in 2019's "The Little Mermaid Live!" came out as bisexual in an April 2020 TikTok video. (She actually lip-syncs to the "No, I'm bi" lyrics to Eminem's "Those Kinda Nights.")
Getty Images
From Julianne Hough to Da Brat to "The Good Place" star Jameela Jamil, a look at the notable people who now identify with the LGBTQ community
Source: Read Full Article