'Power Book II: Ghost': Watch the Season 2 Trailer
Power Book II: Ghost is about to return to the Starz network for its second season. Fans of the Power Universe know that Ghost follows Tariq St. Patrick (Michael Rainey Jr.) as he tries to navigate life following his father, James "Ghost" St. Patrick's (Omari Hardwick) death. He is supposed to be focused on his college studies. However, Tariq has found himself working for the Tejada family, and selling drugs on his campus.
As he learned in the first season of Ghost, the Tejadas and matriarch Monet Tejada (Mary J. Blige) are not to be underestimated. Now Starz has released the trailer for season 2 and things are about to explode.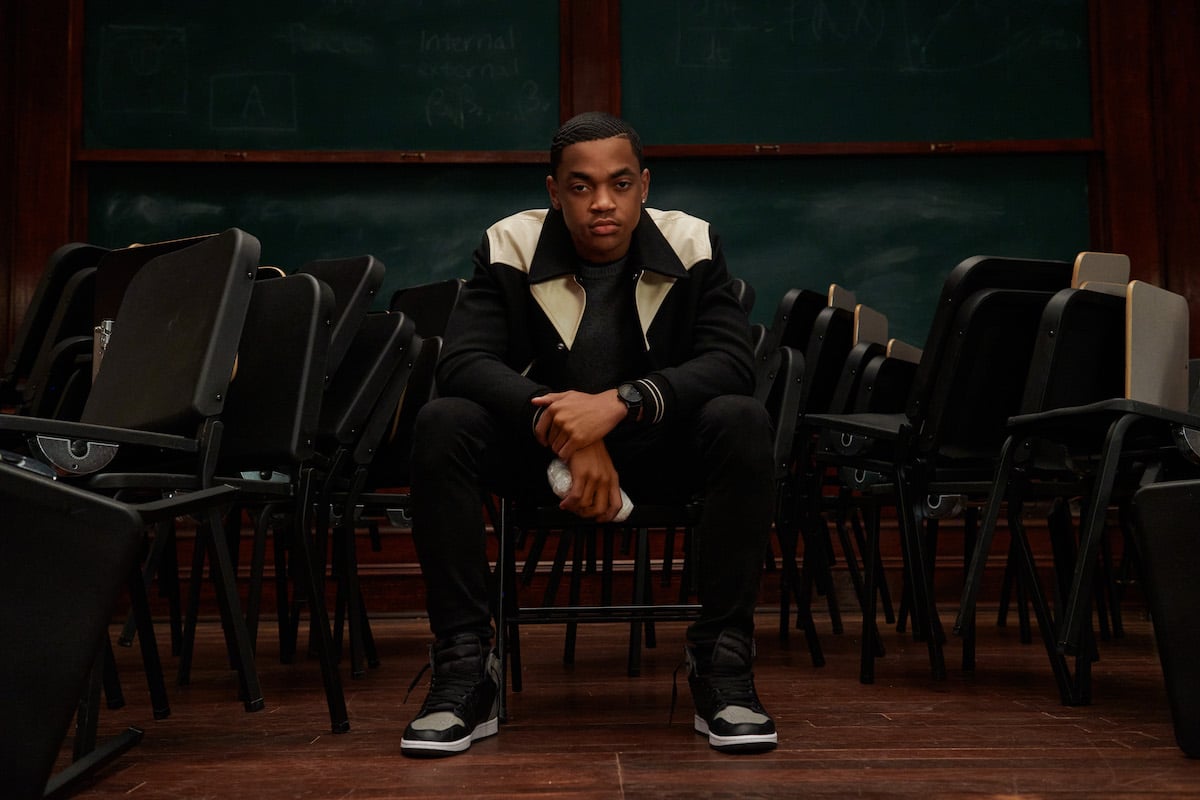 'Power Book II: Ghost': Season 2 will premiere November 21, 2021
Starz renewed Ghost for a second season before the first season was even finished airing. Now, fans of the series will see Tariq's journey continue when season 2 debuts on Nov. 21. As we know, at the end of the first season of Ghost, Tariq and Cane (Woody McClain) murdered ProfessorJabari Reynolds (Justin Marcel McManus.) Now Tariq is going to be dealing with the consequences of his actions.
"Where we had begun an encroachment of his drug life into his school life with the incidents that took place in episode 8 with the attempt on his life and the body in the pool, now his whole drug life is crashed into his campus life in a real way," Power creator Courtney Kemp told Entertainment Weekly. "And Tariq definitely feels like he's walking around as a ticking time bomb. His relationships are going to get more complicated, and while that's all happening he's still got a love life."
The 'Power Book II: Ghost' Season 2 trailer is intense
Kemp and Rainey had been hinting about the second season of Ghost, but now that the new trailer has dropped, it looks like things are on the verge of imploding for Tariq. According to the Starz press release, the trailer for Power Book II: Ghost is "revealing high stakes challenges and even bigger ethical dilemmas the characters face in the sophomore season."
Kemp revealed that Tariq will be in over his head with the Tejadas.  "In the second season, Tariq's journey with the Tejada family will get even more complicated — and more dangerous — as he begins to understand the man he's going to become," she told TVLine.
Tariq will need help from some unlikely sources in 'Power Book II: Ghost' Season 2
With his mother Tasha (Naturi Naughton) in the wind, Tariq is going to have to turn to other sources for help. Though he's fully embedded in the Tejada family criminal organization, we know that he doesn't trust anyone. Instead, he will have to lean on three men that he probably never saw himself turning to.
"He turns to those wielding power and influence: Davis MacLean and his new partner, Cooper Saxe, as well as Rashad Tate," a Starz press release reads via TV Line. "All of these options come with a steep price."
It also appears that Cane is back in his mother's good graces. Since he and Tariq were the ones who murdered Jabari we're certain he's going to make things even more chaotic for the college student.
Source: Read Full Article