MCU: Ryan Reynolds Reportedly Pitched a Wild Idea for a Deadpool Movie, and Fans Are Not Having It
Ryan Reynolds faced a long and arduous journey up to the release of 2016's Deadpool. But the film's success proved to be something of a turning point for superhero films. Now Reynolds looks to bring the character into the Marvel Cinematic Universe.
Speculation is running wild regarding how Deadpool will cross into the MCU. And a new report claims that Reynolds himself pitched an offbeat idea for Deadpool to cut ties with Fox's X-Men series. But fans are unanimously not crazy about the idea.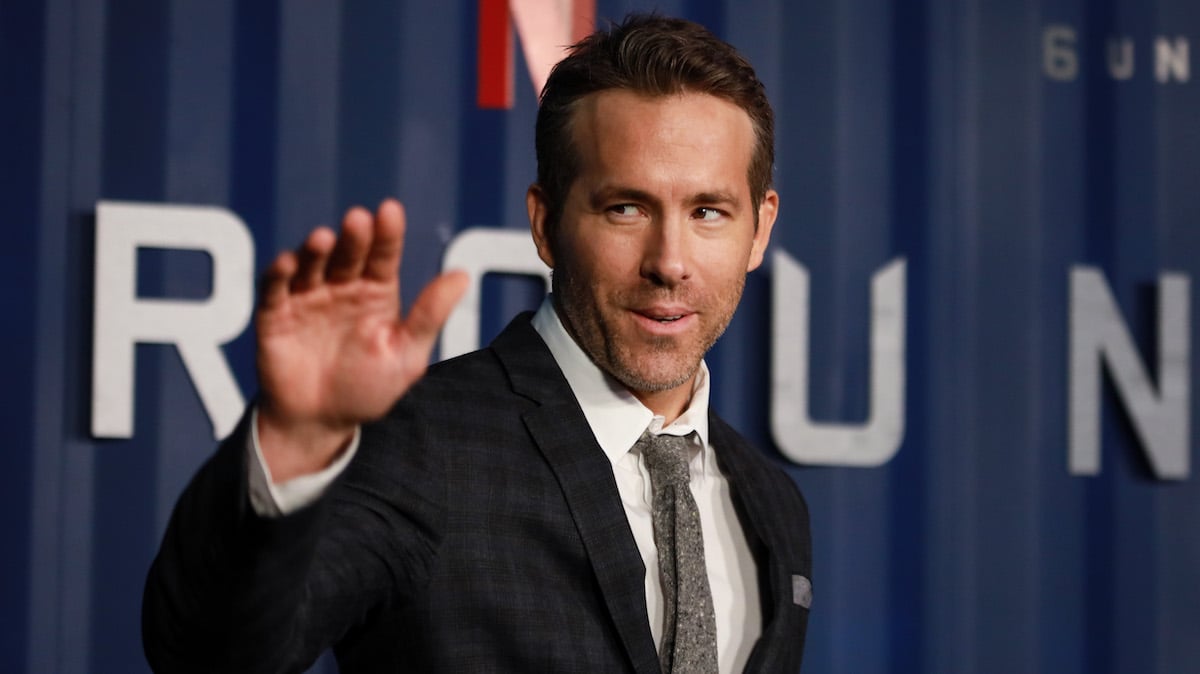 Ryan Reynolds' Deadpool is on a collision course with the MCU
As soon as Disney's acquisition of Fox was complete, two things became clear. First, the X-Men — which had starred in a dozen Fox releases since 2000 — would be incorporated into the MCU at some point. And second, Ryan Reynolds would stay on as Deadpool through the transition.
What's less apparent is whether the Disney-owned Marvel Studios will allow upcoming Deadpool movies to remain R-rated. Both the 2016 original and its 2018 sequel feature profane language, sexuality, and extreme violence. It's part of what makes them feel so distinctive.
The MCU could use the addition of Deadpool to venture into more adult projects. After all, the first movie was a gamble for Fox as well, one that paid off handsomely. Likewise, Logan — the third and final Wolverine solo film — proved to be a major blockbuster despite an R rating.
RELATED: 10 Reasons 'Deadpool' Should Kick off a New X-Men Universe
The actor reportedly proposed a crazy idea for how he could debut
From a business standpoint, it's easy to see why Disney executives might worry about tarnishing the MCU's track record. A character as radical as Deadpool threatens that. If this explains the delay on Deadpool 3 updates, then Reynolds' alleged pitch is certainly not likely to happen.
Online scooper Roger Wardell took to Twitter to report that the actor pitched a "Deadpool kills Fox's Marvel Universe" movie to the studio. Moreover, Wardell claims Michael Bay was at one point "in talks to direct" it. The comics have featured a similar self-contained storyline in which Deadpool hunts down other Marvel heroes.
In joining the MCU, Reynolds would essentially be abandoning Fox's Marvel franchise. That would presumably include all the X-Men movies and both the 2000s and 2015 Fantastic Four teams. Since Deadpool 3 would likely start a new MCU trilogy, the time is right for such a project.
RELATED: This 'Game of Thrones' Star Would Be Perfect to Play a New Deadpool in the MCU, According to Creator Rob Liefeld
But Marvel fans are not into the idea at all
Alas, fans were not very supportive once Wardell's tweet went out, particularly of Bay's involvement.
"Michael Bay's direction will kill EVERYTHING. Deadpool, the Fox Marvel Universe, any interest in going to see a movie…," one fan tweeted. "Please, Marvel, leave Michael Bay out of this," wrote another fan.
But not everyone was completely turned off by the premise of Deadpool taking on Fox's Marvel movies.
"If Bay is up for self referential parody, it could work," one fan argued. "Bad Boys, Armageddon, & The Rock are absolutely competent from a Deadpool perspective. It could be insane." And another fan wanted more details: "This is dope. Like the whole cast or certain characters? Pre Days of Future Past or post? So many questions…."
Most likely, Deadpool's MCU entrance won't be quite so crazy. And it's hard to imagine Bay helming an MCU movie. But at this point, we don't have any announced details to go by, aside from Reynolds' casting. Here's hoping Marvel Studios gives us a better idea of what to expect soon.
Source: Read Full Article