'Grey's Anatomy' Star Ellen Pompeo Shares Her Super Simple Skincare Secrets
Grey's Anatomy star Ellen Pompeo has played the role of Meredith Grey since 2005. She was just 33 years old when she landed the role of the wide-eyed surgical intern. Sixteen seasons in, Pompeo is 51 years old and her character is a famed surgeon and mom of three.
Pompeo admits it hasn't been easy watching herself age on TV. But, she has a super simple skincare secret that always keeps her looking her best.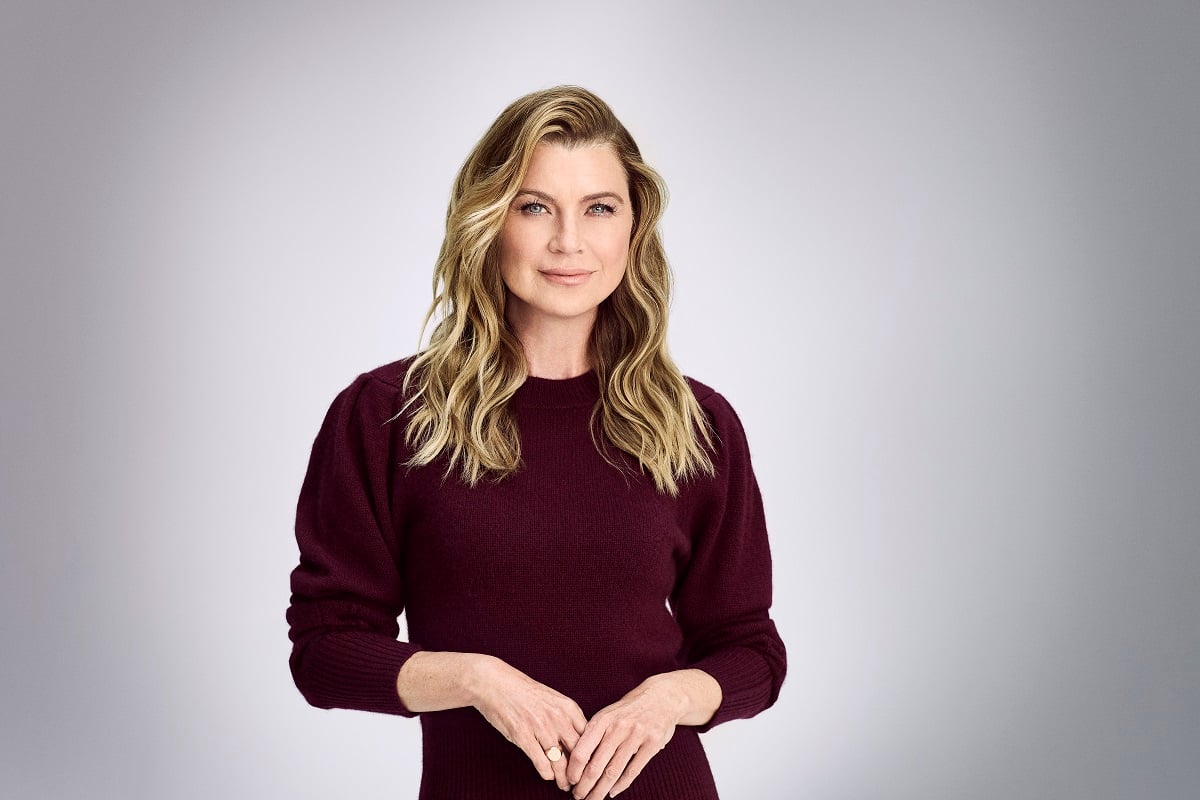 The 'Grey's Anatomy' star says watching herself age is 'not so fun'
Starring in the same show for nearly two decades has made Pompeo one of the highest-paid females on television. But she admits that watching herself age from the premiere up until now has made her uncomfortable.
"I do not want to be the grapes dying on the vine," she told Dax Shepard on his Armchair Expert podcast. "Already, to watch myself age from 33 to 50 now on screen — that's not so fun. You really see it because I'm in the same clothes, I'm in the same character. So the way I see myself aging is, you know, that's a motherf**ker."
Ellen Pompeo is not trying to chase 'perfection'
Pompeo is one of the few actors left on Grey's Anatomy who's been there since the beginning. Her character has had storylines that have basically forced her to confront her age. However, Pompeo says that doesn't make her want to chase "perfection," and it doesn't kill her ego.
"I think the overall goal of my life is to always keep my ego in check," she said. "I don't want to tell myself lies, I don't lie about my age, I don't put anything in my face. I don't want to tell myself any lies, I'm not doing myself any favors."
The 'Grey's Anatomy' star is aging gracefully in front of millions
Despite Pompeo's discomfort with watching herself grow older on TV, that hasn't been the fan reaction. Millions who watch the show each week are amazed at how she still looks pretty much the same as she did when she was a fresh-faced beauty in the pilot episode.
Pompeo has embraced the aging process without botox or fillers, and she barely wears makeup. She doesn't ignore her physical appearance, though.
"I think it's important for me to look as good as I can look. I get paid to keep up my appearance, so I feel like I need to keep up my end of it," she said in 2015.
Ellen Pompeo has a 5-minute natural skincare routine
In 2019, Pompeo became a spokesperson for Cindi Crawford's Meaningful Beauty skincare line. She says that she has a five-minute natural skincare routine that helps her keep her youthful glow.
The mom-of-three uses the Meaningful Beauty cleaner, the melon serum, and the day cream with SPF if she is planning to be out in the sun. Instead of botox, Pompeo preferes frequent facials.
"I don't love fillers or Botox, so I have to get a lot of facials and drink a ton of water. I feel like the frequency facial makes a difference in my skin — it makes it tighter," Pompeo told New Beauty.
She also loves to use coconut oil as a moisturizer to keep her skin soft and smelling good, and rinsing her face in ice water until it feels "frozen."
The 'Grey's Anatomy' star says beauty comes from within
Pompeo says that the best advice she's ever received about skincare is to drink a lot of water and to avoid doing "things to your face." She explained that "everyone thinks they look amazing but what they don't realize is that everyone looks the same."
The Grey's Anatomy star acknowledges that everyone wants to look their best. But, she believes that confident women are the most beautiful. And confidence "comes from other things," not "what you look like."
"Beauty comes from what kind of person you are and what your contribution is to the world, and you should focus more on that than your physical appearance," she said.
Grey's Anatomy airs Thursdays on ABC.
Source: Read Full Article