'Grey's Anatomy' Fans Just Pointed Out a Major Dropped Storyline From Two Weeks Ago
Grey's Anatomy fans know there's been a lot going on with Dr. Andrew DeLuca this season. He's been struggling with his mental health, but also lashing out at people, and when he does make good points about things/seem to have moments of clarity, the rest of the doctors don't believe him. It's a mess! But fans are wondering about one moment in particular, from two episodes ago.
At the end of "Give a Little Bit," viewers saw DeLuca leave the hospital in a huff, angry that no one had believed that the girl he was treating was a victim of human trafficking. He drove off in his motorcycle, and he sped away in a way that made viewers thing he was heading for a crash. It was quite dramatic!
If you're in the mood to laugh/refresh your memory, here's what it looked like on a green screen: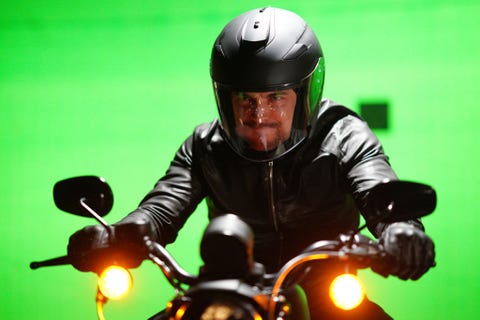 But then, last week's episode didn't even feature DeLuca. And this week's did, but it seemed like everyone forgot about the previous incident. Fans pointed it out on Reddit. "Follow-up to my previous question: Are we ever going to get a follow-up on DeLuca driving dramatically into the night?? TRULY WHAT WAS THE POINT?" Someone else wrote, "I can't believe DeLuca is back after driving for a week!"
They're definitely not wrong. It seemed like the show was setting us up for a major DeLuca crash/accident/near death experience, but that storyline was completely dropped. Guess it's a good thing he's okay?? For now, at least.
Source: Read Full Article