'Family Karma': Why Does Brian Benni Think Monica Vaswani Misled Him?
Brian Benni and Monica Vaswani from Family Karma have flirted and danced around the possibility of a romantic relationship for years.
The longtime friends have had a flirtatious relationship, with Vaswani sharing that she had a crush on Benni when they were younger. But when he learned about her feelings, he wanted to keep her in the friendzone. So now that Benni is the one with the crush, Vaswani is taken off guard.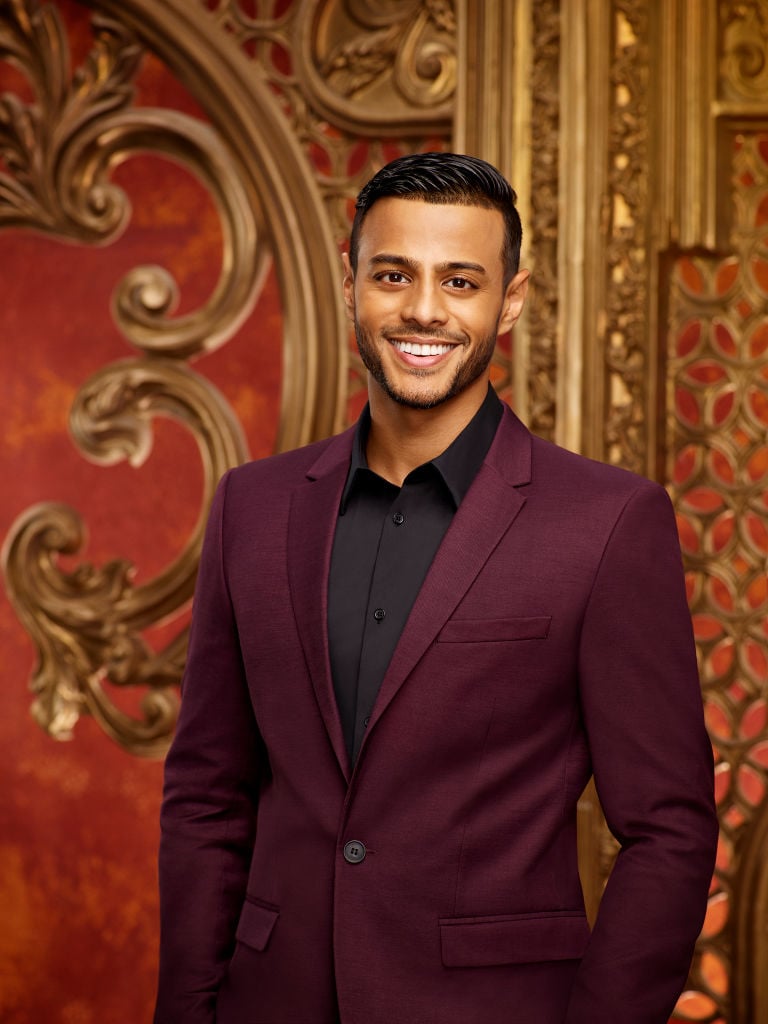 He hints at the possibility of being more than friends during a trip to the pumpkin patch. But Vaswani doesn't seem to take the bait. And while the two playfully dance around the possibility of dating, the conversation comes to a head during a group trip to Key West, Florida.
Brian is done with the 'telephone' game
Benni comments that everyone loves to play the game of telephone. "So I figure, Friendsgiving, perfect time, while everyone wants to know everything. I'm gonna tell them straight up," he says in a confessional. Indeed, Benni lets it rip, right in the kitchen.
"Look, people don't understand, me and Monica, we've been friends for a long time," he says to the group in a preview clip. "Right, that's true, right?" He asks Vaswani. "Yeah, I said I liked her and I still like her. I guess I get confused sometimes by just the flirty banter we have."
Vaswani looks overwhelmed and taken aback. "My buttons are being like pushed, pushed, pushed," she says in a confessional. She shoots back at Benni," You consistently misinterpret things based off when you have feelings for me."
But Brian sees it differently
Benni thought he was breaking through. "I was showing you I'm a different person, and then you showed me another side of you too," he says. "Like you were kinda like into it right?" She rolls her eyes. "No, I never did that, Brian," she insists.
But he doubles down. "You did," he says. "I felt like I was a little misled." She wonders if she should change how she is with him. But he says he doesn't want her to change, but that he was "misguided."
The friends sit by, awkwardly having dinner. "First off, it's not a group conversation," Vaswani says. "And as a best friend, do you know how I am? Do you know what makes me uncomfortable?" He says he does, which prompts her to remind him he's not being a very good friend. Meanwhile, Vishal Parvani and Anisha Ramakrishna glance over at each other as they just had a pretty tense exchange too. Parvani giggles saying he's into the argument.
"Like friends that we are," Vaswani says to Benni. "And I gave you that respect. Did I tell anybody else what was going on?" Benni shakes his head saying he's not sure. Amrit Kapai, the lawyer of the group butts in, "In his defense, I think him bringing it up in the group was because we had been making a lot of Monica Brian jokes. Now we're on the same page as Brian and Monica." The rest of the group pipes in while Vaswani looks stunned. In fact, the group wants the two to date with Bali Chainani adding, "I would love to see this together."
Does Vaswani finally catch feelings for Benni? Family Karma airs on Sunday at 9/8c on Bravo.
Source: Read Full Article