Brace Yourselves: HBO Max Is Coming
If you feel like you've already exhausted your Netflix, Hulu, and Disney+ libraries over the past few weeks of social distancing, fear not! A new streaming service is here to give you more binge-able content that'll keep you sane for the foreseeable future. HBO Max will stream favorites like Game of Thrones, Big Little Lies, and Euphoria, and bring back Friends, plus other classics like Looney Tunes cartoons, and a lot more.
Subscribe to HBO Max here
How is it different from HBO Go and HBO Now?
HBO Max isn't the first streaming service the company's rolled out. It's confusing because HBO Go and HBO Now already exist—so what's the difference? HBO Go is free with a cable subscription, and streams HBO shows and movies, while HBO Now is a standalone service that you pay for without cable TV.
HBO Max is similar to HBO Now because it isn't tied to a cable subscription, but aside from content from the Home Box Office, it's going to include more. "The new service will be 'Maximized' with an extensive collection of exclusive original programming (Max Originals) as well as WarnerMedia's portfolio of beloved brands and libraries," HBO's announcement says.
So what else can we watch?
A ton of stuff is going to come from other WarnerMedia properties like Cartoon Network, The CW, TNT, TruTV, and TBS. That means you can throw it back with old cartoons like The Flintstones, Dexter's Laboratory, and The Powerpuff Girls, and you can also re-watch Gossip Girl, Pretty Little Liars, and The OC.
And while Disney+ has all the Marvel content, HBO Max will be streaming content from the DC universe, like Batman Vs. Superman and Justice League. Another bonus? Studio Ghibli movies like Spirited Away, My Neighbor Totoro, and The Wind Rises will be available to watch.
Anything original?

Aside from the Friends reunion special, HBO's also releasing new original content like the Gossip Girl reboot. Star Wars director J.J. Abrams also signed a $250 million production deal to produce new content for the company.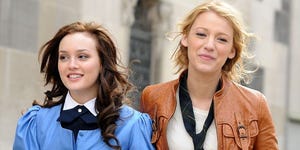 When does it come out?
There's no specific date or time, but the platform is set to launch in May 2020.
How much is it gonna cost me?
An HBO Max subscription is going to be $15 per month—definitely a jump from your Netflix and Hulu accounts. But if you're already an HBO Now subscriber via AT&T, you'll get an automatic upgrade, and get bumped up with no additional fees.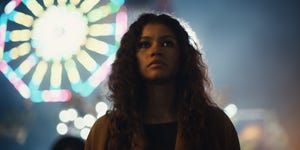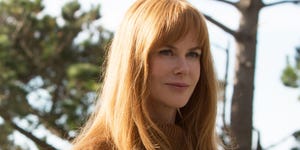 Source: Read Full Article