Below Deck Mediterranean's Katie Flood Reveals 'Lack of Sleep, Demanding Guests and Drinking' Lead to 'Emotional Moments'
Chief stew Katie Flood from Below Deck Mediterranean said the combustible season will be drama-fueled thanks to exhaustion, drinking, and demanding guests.
Flood teased that Below Deck Med Season 6 certainly delivers and she admitted that she's human and "not perfect." She added, "I am a human. I do have emotions. Things do affect me," she told E!. "You know, there's so much pressure in this role, and then it's like, you add the lack of sleep, the demanding guests, the drinking, like, all this stuff. It sort of boils up, and that's when you have these emotional moments."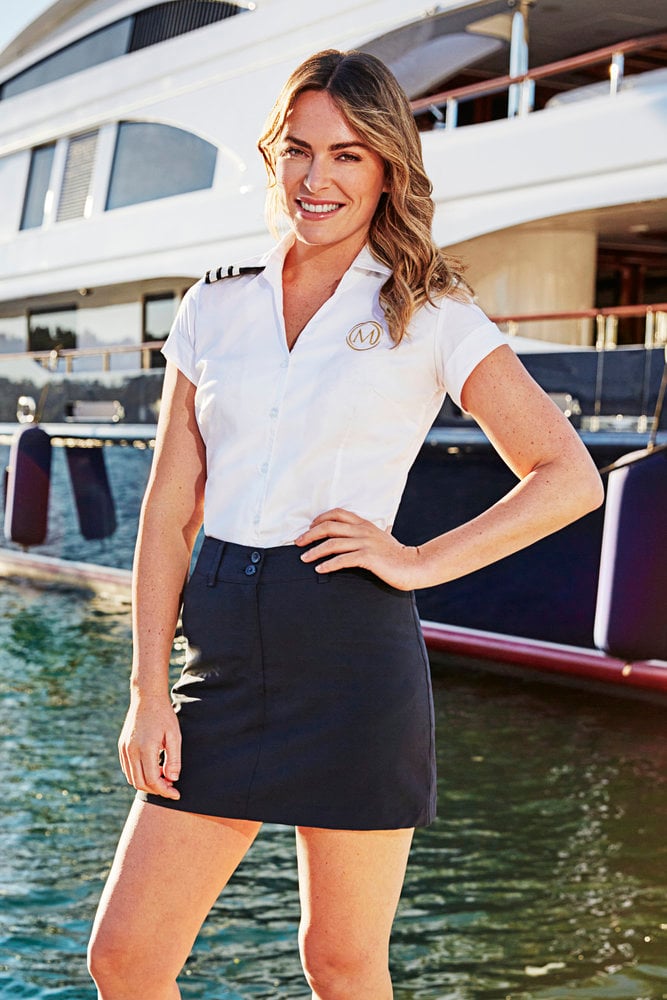 Katie Flood acknowledges she had big shoes to fill after Hannah Ferrier
She added, "Being a chief stew, OK, we all know the job," she shared. "But every one of us have a different way of doing it or bring different strengths to the table. So, I just think it will be refreshing for the viewers, maybe."
Drake also had a different approach to the job. She prides herself in designing creative tablescapes and even recently released a book about party planning and tablescaping. So Flood said viewers will get to see how another chief stew does the job.
Hannah Ferrier reached out to Katie Flood to wish her well on 'Below Deck Med'
Ferrier recently said on her podcast, Dear Diary, You're Effed that she reached out to Flood to offer her support for a positive new season.  "Even the new chief stew Katie on the Med," she remarked. "I think it's like a little bit of a courtesy of someone who did it for so long. I sent her a message once it came out and I said, 'Hope it goes well, I'm sure you're gonna rock it. If you need any advice or anything let me know.'" 
Ferrier also shared why she reached out, especially after she left under a dark cloud last season.  "Because I don't know … I just feel like, especially with how things went down with myself on Below Deck, it's like I feel as women we should really be trying to give each other a hand and help each other when we can," she said.
And while some fans will miss Ferrier, there's a good chance season 5 would have been her last, regardless of how she left. "It would've been my last season whether [daughter] Ava came or not," she told Australian publication, WHO. "And whether Valium showed up or not. To be honest with you, I think I was a little over it before we started last season so it was definitely due. I think, in yachting, it's a young person's game. It's a lot of going out, partying, and drinking and that wasn't what I was doing in my day-to-day life."
Below Deck Mediterranean Season 6 premieres on Monday, June 28 at 9/8c on Bravo.
Source: Read Full Article