'A Million Little Things' Finale Cliffhanger Gave David Giuntoli 'Deep Financial Anxiety'
A Million Little Things Season 2 finale was a roller-coaster of emotions. There were ups, downs, turns, dips, and a startling final twist. By the end, fans were dizzy with questions, and at least one of the cast members was left with lingering anxiety.
David Giuntoli does not know what the future holds for his character, Eddie, and he is not alone in wanting answers. Here is what he told TV Guide about the Season 2 finale of A Million Little Things, plus some fan reactions plucked from Twitter.
[Spoiler alert: This article contains details about A MillionLittle Things Season 2 Finale]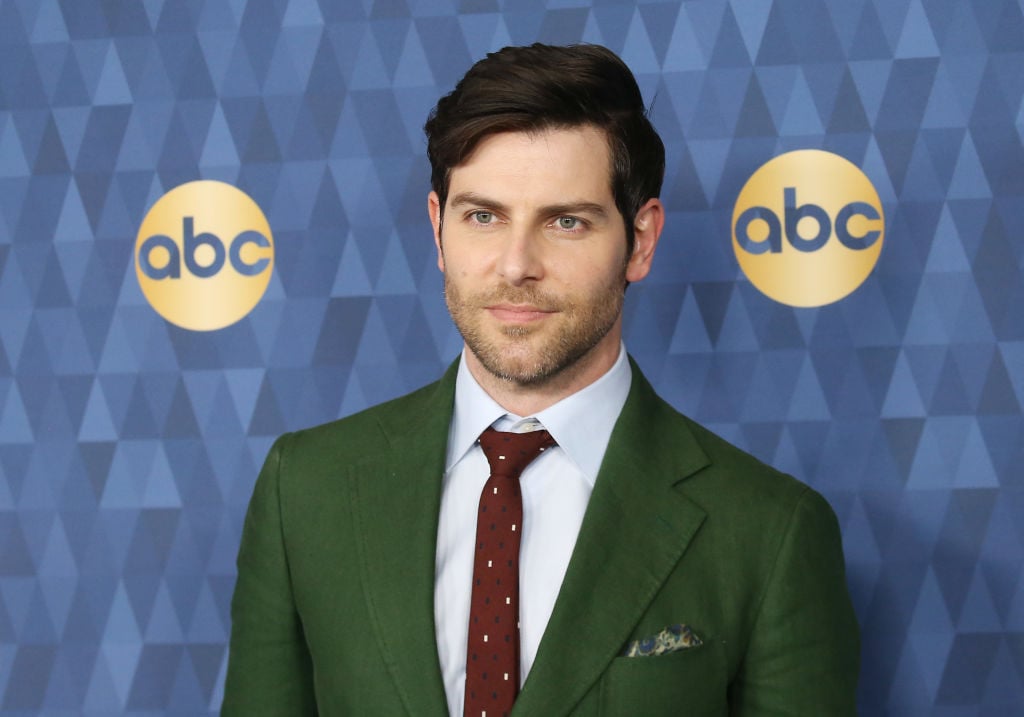 David Giuntoli's anxiety about the finale
Giuntoli spoke with TV Guide about A Million Little Things Season 2 finale, which ended on a shocking cliffhanger involving Giuntoli's character, Eddie. In the end, Eddie was on his way home to Katherine, only to be struck by a vehicle. As of now, his fate is a mystery to both the fans and the cast of the show.
Guintoli told TV Guide that when he initially found out how the season was going to end, he felt "deep financial anxiety." He went on to say, "I once had an acting coach tell me that you always want the [season] finale to go out on your face. And boy, was she wrong."
The actor expressed hope that his character will survive, and TV Guide quoted him as saying,
Listen, as much as you want to know if Eddie is in a coma, myself and my banker need to know if Eddie is just in a coma. I'm not 100 percent positive of anything. I just have a great inkling as to what is happening here.
Guintoli is not alone in his angst. Viewers are expressing emotions ranging from anger to devastation concerning Eddie's situation. About the character's final scene, one Twitter user said, "That was [a] jaw-dropping moment, and now we have to wait, and I hope the best."
'A Million Little Things' fans want Eddie to live
Thevast majority of fans seem to want Eddie to be alive and well in Season 3,although most are doubtful that this storyline will be tied up without a bit ofdrama. Even Guintoli expects there to be a hard road ahead for the character ifhe lives. The actor told TV Guide this:
I think it sits wrong with people that Eddie and Delilah kind of did what they did, and everything is pretty good. Eddie came out in a pretty good way. I mean, there's some hurt relationships, but he kind of got everything he wanted at the end of the day. I think that maybe there's a little bit of a sense of justice that is satisfied in this plot twist with Eddie.
Regardless of Eddie's wrongdoing, it seems that fans are satisfied with the amends he has made over the course of two seasons. Twitter is buzzing with support for the character and hope for his future.
"Eddie better not die. That's all I have to say about that," tweeted one viewer.
Not only is the audience rooting for Eddie, butthey also seem to adore the actor who plays him. They do not want to see Guintoli leave A Million Little Things. Withany luck, the flood of support on Twitter will tip the scale in his favor.
"I'm heartbroken' wrote a fan in a tweet, "I love Eddie, and if he's not there, A Million Little Things will not be the same. David [Guintoli] is the reason I found A Million Little Things in the first place, and if he's not there……well??!!"
Will ABC renew 'A Million Little Things' forSeason 3?
The consensus from A Million Little Things fans is that they want more of the show. One fan echoed many reactions with this tweet:
"Oh, my word, you left me hangingwith that last episode! I'm in shock, and no rerun will make me any happier.The only thing I want is the new season!!!!!"
ABC has not yet given the final decision about whether or not A Million Little Things will have a place in the 2020-2021 network lineup. According to TVSeriesFinale.com, in Season 2, the show's key demographic of viewers ages 18 to 49 declined by 23%, but the overall audience was only down by 3%.
It remains to be seen if the ratings will be strong enough to secure a renewal. In any case, fans want to see what happens next with Eddie and the group, so hopefully, Season 3 will indeed happen.
Read more: 'A Million Little Things' Creator Drops Hints About Season 3 Possibilities
Source: Read Full Article