'A Million Little Things': Fans Aren't Loving Eddie's Latest Storyline About Alex's Death at the Lake
Fans aren't riveted by the latest developments with Eddie Saville (David Giuntoli) as Season 2 of A Million Little Things comes to an end. Ever since Eddie's sister, Lindsay (Sprague Grayden), came back to town for a visit, the show's been taking the songwriter/guitar player in a new direction that may mean he's responsible for the death of a friend. 
Eddie asked his sister to help him piece together events at the lake
A year after the group's best friend Jon (Ron Livingston) died by suicide, they marked the occasion by having a dinner to honor his memory. But as emotions ran high and storylines unfolded, fans learned about a mysterious event in Eddie's past.
With Lindsay's arrival came a lot of baggage from the past involving both her and Eddie. The biggest piece being a night they spent at a lake with their friend, Alex. After drinking and drugs, Eddie and Lindsay woke up to discover Alex had died. Now, years later, Eddie wants answers. 
"I had something to do with this, didn't I?" Eddie asked his sister, referring to their friend's death. From there they reflected on that night trying to find clues about what really happened to Alex.
They went to the lake only to be met by Alex's dad
To figure out what exactly happened to Alex, Eddie and Lindsay returned to the lake where they ran into Alex's dad. Grieving, the man immediately sent them away but not before making it clear he blames Eddie for Alex's death. 
In the preview for the season finale, Eddie's seen pressing his sister for answers about what really happened that night. Meanwhile, he's preparing to renew his wedding vows with his wife, Katherine (Grace Park). It appears the events of that night will become clear to Eddie (and fans) in the last episode of Season 2. But fans aren't really liking the storyline for Eddie.
Fans feel the lake storyline came out of nowhere
As Season 2 of A Million Little Things winds down and things with Eddie and what happened at the lake come to a head, viewers have been sharing their feelings about the storyline on social media. 
Fans have said on Twitter using the show's hashtag, they feel the storyline doesn't quite fit in with the rest of the show. One viewer tweeted, "Why is Eddie's possible involvement in this death relevant? Where is this all coming from?" Another tweeted the storyline felt unrealistic, saying,  "It definitely feels like a stretch!"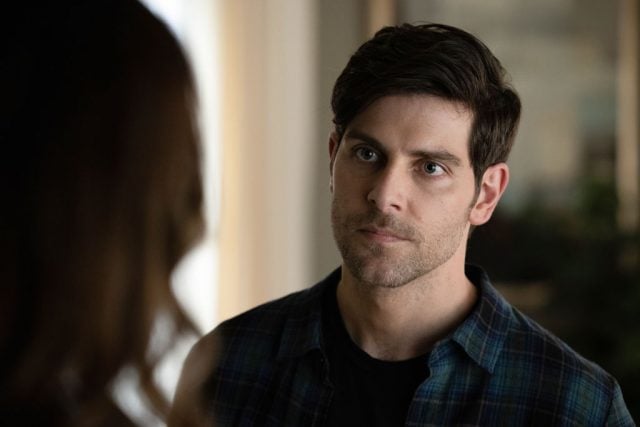 Others commented they were "so confused" by the story surrounding Eddie and the lake. One fan attempted to answer why the writers of A Million Little Things might create a storyline like this for Eddie, one that could possibly put his sobriety in jeopardy. 
"They felt Eddie was too happy, gotta rock him again," the fan said. 
Others felt Eddie's sister should've talked to Eddie about the tragic incident years earlier. No matter what happened, whether or Eddie's truly responsible for Alex's death, his friends will be there to support him. 
Get answers when the Season 2 finale of A Million Little Things airs March 26, 2020, on ABC at 10 p.m. EST.
Source: Read Full Article