7 YouTube Channels For Beginner Cooks During Coronavirus Quarantine
During the sudden social distancing period in which we're all finding ourselves as the global coronavirus outbreak continues, almost every aspect of our day-to-day lives has changed. With restaurants and stores closed, many people are cooking for themselves more than ever before.
If you never really learned to cook or bake, you might be feeling a little nervous about the major shift in your daily routine. These seven YouTube channels include easy recipes, basic tips, shopping guides, and step-by-step tutorials to help you become a master chef (or, okay, at least make lasagna for the kids) during the coronavirus pandemic in no time.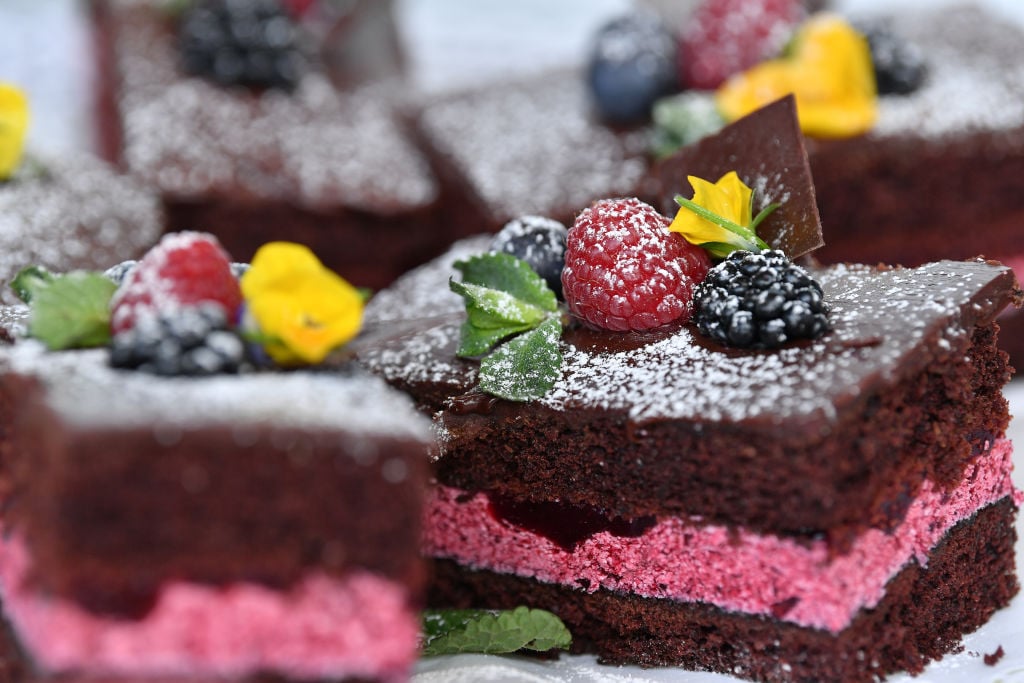 Pro Home Cooks
On the Pro Home Cooks channel, Mike G. provides burgeoning cooks with easy-to-follow tutorials on everything from sourdough bread-baking to pasta-making.
Many of the videos for beginners focus on common mistakes newbie cooks make on common dishes—mistakes you'll probably make a time or two as you get used to cooking while quarantined.
Binging With Babish
Andrew Rea, a filmmaker who goes by Oliver Babish on YouTube, cooks up film and TV-inspired dishes on the wildly popular channel Binging With Babish. But there are plenty of digestible (ha!) tips here for not-so-advanced chefs here, too.
Check out the "Basics With Babish" series for simple recipes you can make from the ingredients you already have in your pantry, from French onion soup to chili and mac and cheese.
Tasty
This popular channel, which boasts almost 18 million subscribers, has plenty of helpful videos to make cooking and baking enjoyable for inexperienced chefs.
Many of the Tasty channel's most popular videos include kid-friendly and fun snacks, like easy cupcakes, no-bake peanut butter treats, and late-night munchies. And the best part is, you don't need much cooking experience under your belt to whip up most of the dishes on this channel.
The Stay At Home Chef
The Stay At Home Chef's videos are less than five minutes long each, but they pack a punch. If you've ever wondered how to recreate restaurant-quality carrot cake or artichoke dip at home, this is the channel you need.
And if you're running out of ideas for easy, classic family dinners you can make in 30 minutes or less, there are plenty of low-maintenance recipes here for everything from Indian butter chicken to Mongolian beef and Italian garden pasta.
This channel can also help you figure out how to make staples like hummus, breakfast muffins, mashed potatoes, or dinner rolls at home from scratch, even if you're a total noob.
Joy Of Baking
Behind closed doors in coronavirus quarantine, it's just as important to bake some sweet treats as it is to whip up nutritious meals. And no baking channel is easier to follow than Joy of Baking.
The straightforward demonstrations include basics like peanut butter cookies, pound cake, pancakes, and vanilla cake, as well as loftier-ambition treats like stained glass cookies and Irish soda scones.
SimpleCookingChannel
This channel promises simplicity…and it delivers, with a side of creativity. The recipes on this channel are offbeat and eclectic, but still ultra-simple. Make strawberry cheesecake smoothies, homemade chocolate microwave cake, or African peanut soup without all the bells and whistles of a more advanced cook.
Frugal Fit Mom
If you have a lot of folks to cook for at home during the coronavirus outbreak, you have to check out Frugal Fit Mom—especially if you're on a budget. This channel, geared towards large families and bulk cooking, can help you out from the shopping, meal prep, and price comparison stage until the grand finish.
The detailed price breakdowns will help you keep meals cheap as well as simple (and, of course, tasty).
Source: Read Full Article