Your Cancer Monthly Horoscope for June
Add these dates to your GCal:
June 10: New Moon/solar eclipse in Gemini
June 14: Saturn square Uranus
June 20: Sun enters Cancer
June 22: Mercury Direct
June 24: Full Moon in Capricorn
Welcome to June, Cancer darling! There's no denying that this is a very special month (spoiler alert: your birthday is right around the corner), and thanks to some epic astrology, it's off to a bang. On June 10, the solar eclipse in Gemini offers a powerful shift in perspective. This is the third installment of a six-part series that began last year and will continue through December—so, right now, consider how your life has evolved since June 2020. Have you transformed your relationship to health (both physical and emotional)? What does it mean to embody wellness, shifting this term from a trendy hashtag to a spiritual value? At the beginning of the month, focus on cultivating systems that support longevity—and don't be afraid to set some boundaries. Remember, Cancer love: Sometimes the kindest thing you can say is "no." There's nothing wrong with establishing parameters.
Next, on June 14, Saturn in Aquarius aligns with Uranus in Taurus, forming a powerful 90º angle known as a "square." With the areas of your chart associated with memories and friendship, respectively, illuminated by this celestial connection, you may find yourself exploring some historical relationships. Are these bonds still working, or have you outgrown the dynamic? The Saturn-Uranus square will inspire you to evaluate your alignments, ensuring that you're playing an active role in your interpersonal ties. Keep in mind, however, that there's still one more Saturn-Uranus square in this three-part series: The final Saturn-Uranus square will occur December 24, so even if the story isn't fully clarified right now, trust that—by the end of the year—everything will make total sense. You got this!
You're obsessed with all things astro. Same. Join Cosmo Unlocked for ~exclusive~ astro content.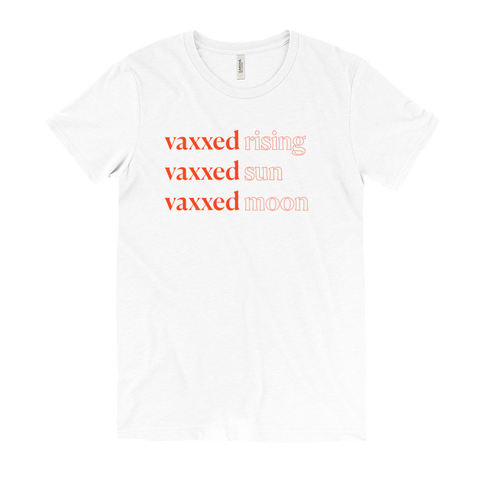 But now it's time to pop the bubbly. June 20 marks the longest day of the year, summer solstice, and—perhaps most importantly—the beginning of your birthday season! Happy solar return, Cancer darling! With the vivid star illuminating your zodiac sign, you're basking in the Sun's rays. The spotlight is most definitely on you, so don't be afraid to lean into the radiance. And the cosmos are being extra kind: This year, the best present arrives on June 22, when Mercury Retrograde is officially over. After three long, awkward weeks of miscommunication, meltdowns, and malfunctions, the planet of communication is back on track and that's definitely something to celebrate. How fabulous!
Last but certainly not least, the month concludes with a Full Moon in Capricorn on June 24. Capricorn is your opposite sign, so when the Moon posts up in this domain, the area of your chart connected to relationships becomes illuminated by the lunar glow. Whether you're breaking up, making up, or something a little more nebulous, the Full Moon will help you realize—once and for all—that something needs to change…and that you need to be the one to make that happen. Your wants and needs have evolved, which is absolutely fine, Cancer love! There's no need to sugarcoat things, sweet crustacean: The Full Moon invites you to tell it like it is. After all, this is your birthday season. Don't be afraid to speak your truth!
Source: Read Full Article