Why Trumps Four Seasons Landscaping Fiasco Was Worse Than You Thought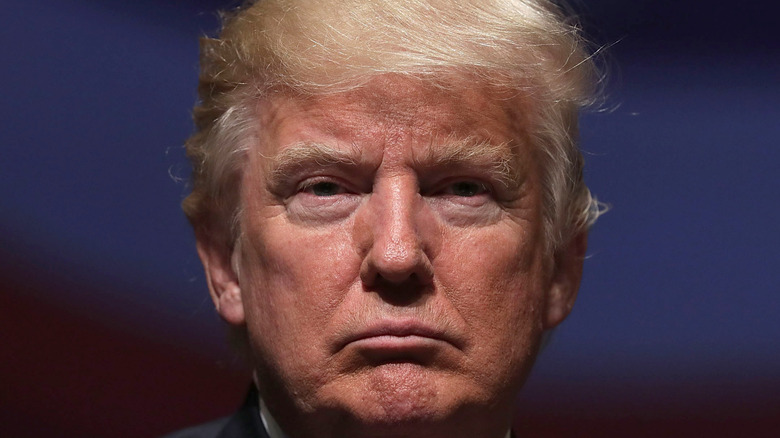 Everybody remembers where they were the moment Rudy Giuliani took the stage, in front of a smattering of press and diehard fans, at northeast Philadelphia's Four Seasons Total Landscaping. Donald Trump's then-personal lawyer delivered a rousing speech in support of his presidential campaign, just downwind of an adult fantasy bookstore. As Variety noted, prior to the event, Four Seasons was a business that typically dealt with gardeners but, since Giuliani staged his bizarre press conference there, it's become something of a tourist hotspot. There's been plenty of tie-in merchandise for sale over the past few months, as well as a Super Bowl commercial and, most recently, punk icon Laura Jane Grace announced she'd be staging a pop-up gig there too. 
Around the time of the original event, rumors circulated that the Trump campaign had actually meant to stage the conference at the five-star hotel of the same name, which would've made considerably more sense, but something fell through at the last minute, causing them to scramble for a new venue while also covering their tracks out of embarrassment. Four Seasons operations manager Michael Siravo took it all in stride, quipping, "Laughter is the best medicine, and we crack jokes about this all the time." However, a new report sheds light on the uniqueness of the event, suggesting there was more to it than initially meets the eye.
Four Seasons Landscaping wasn't such a unique partner for the Trump campaign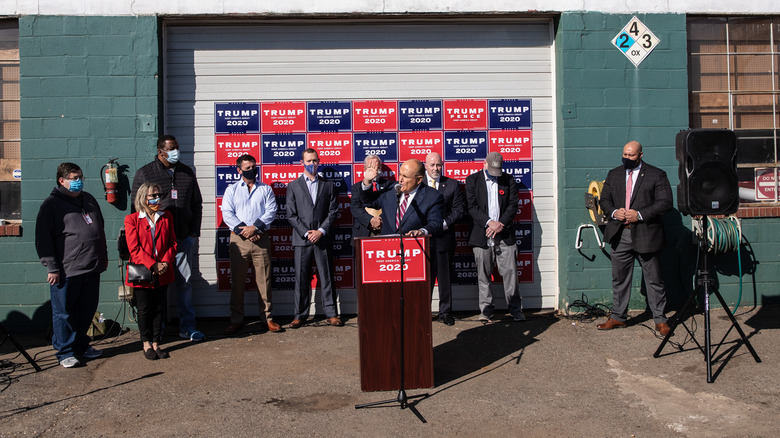 According to Politico, although the now-infamous press conference at Four Seasons Total Landscaping stands out for all the wrong reasons, it's not actually the first time the Trump team has chosen such an off-brand business to partner with. Just a month before Rudy Giuliani would make his mark on a tiny corner of northeast Philadelphia, the Republican National Committee booked another company, Four Seasons Landscape and Property Services, to assist with the preparation of a Californian location to house a fundraising event for then-President Donald Trump. This Four Seasons, an event staging and property company, charged a whopping $48,515.78 for the job, which was ultimately paid by Trump Victory, a fund set up by the RNC and the Trump campaign to raise money for his 2020 run. 
The reason this is only coming to light now is thanks to a recently-filed campaign finance report, which naturally led to renewed speculation about the Giuliani event, the reasons for which are still not entirely clear. In fact, fees to hold the later presser at Four Seasons Total Landscaping weren't discussed prior to Giuliani and his squad rocking up, as director of sales Sean Middleton told Forbes. However, Middleton confirmed, "We made out just fine." 
Source: Read Full Article