When Are Broadway Shows Scheduled to Start Up Again?
With the Coronavirus (COVID-19) pandemic showing no signs of slowing down, as cases in the US — and New York specifically — continue to rise exponentially, the lights may be out on Broadway for an undetermined amount of time.
Though earlier reports indicated that the shows would be coming back in April, the scheduled date is soon approaching, and the realism tied to such a notion is slowly slipping through the cracks.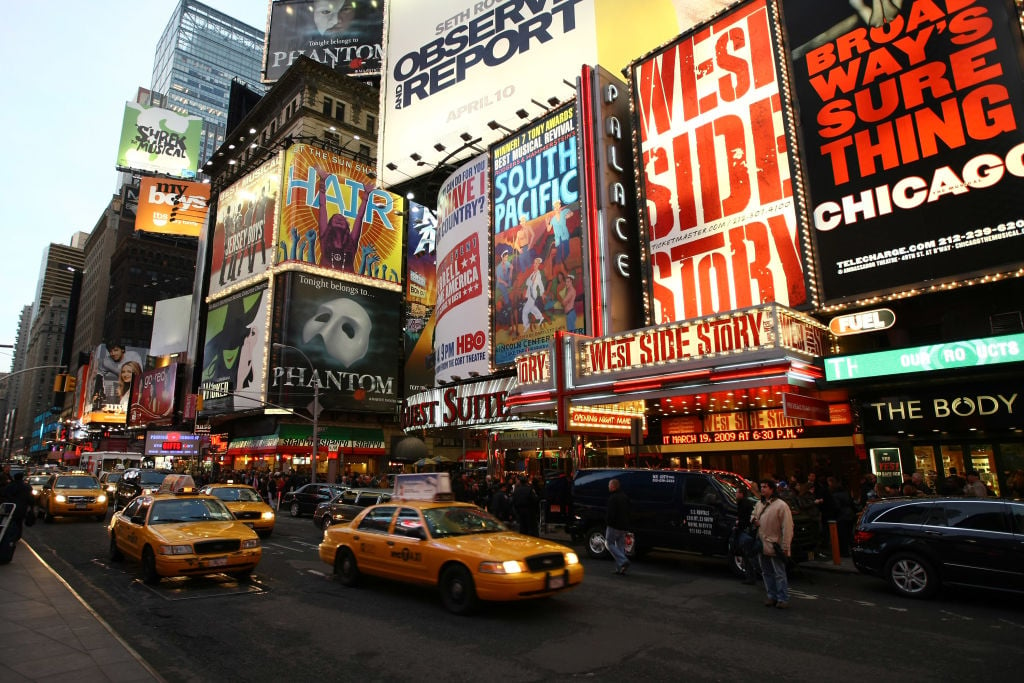 Broadway shows were initially supposed to come back after April 12…the early prediction is now no more than a pipedream
As Broadway.com reported back in Mid-March, shows were initially shut down through April 12, which would mean shows would resume (theoretically) on Monday, April 13. Yet, considering the state New York is currently in, such a date now seems like a pipedream. 
As experts estimate that the "hardest peak" of the virus is still ahead, productions will be unlikely to return to the Great White Way amid such concerns. Not only would a return to production represent a careless lack for human health, but it would also be a great risk, as ticket sales would be destined for disaster. 
While it may be months until Broadway shows return for our viewing pleasure, all the shows you were hoping to see may not make it back. Unless a given production has a ton of money locked away, it is bound to suffer too much during this period to make an immediate return. 
The classics may have to keep Broadway afloat for a bit
As the New York Post reported, Broadway is not likely to bounce back quickly this time around. The live entertainment institution that has characterized New York — and has lived on through various technological advancements and new-wave forms of entertainment — may struggle to reach a full revival following the coronavirus pandemic. 
On March 19, The New York Post reported that theatre unions are negotiating with producers to cover salaries for at least two weeks, and then another two weeks at reduced rates. Yet, after that determined period of time reaches it ends, no one knows what will happen. And, without money coming in, shows cannot continue to pay all those involved. 
When Broadway comes back, some of the newer shows — those that rely on early exposure, marketing, high ticket sales, and strong reviews — may fail to see an immediate return. Broadway will likely have to rely on the classics — the shows that have garnered a great deal of money across time.
Phantom of the Opera, The Lion King, and Chicago will have to do all their power to help revive the theater. Hopefully, Broadway comes back stronger than ever…just like it has many times before (following 9/11 and World War II). Yet, with no exact return date in sight, all we can do is hope. 
Source: Read Full Article