Tomorrow X Together Want Their Newest EP to Be a "Source of Joy and Happiness"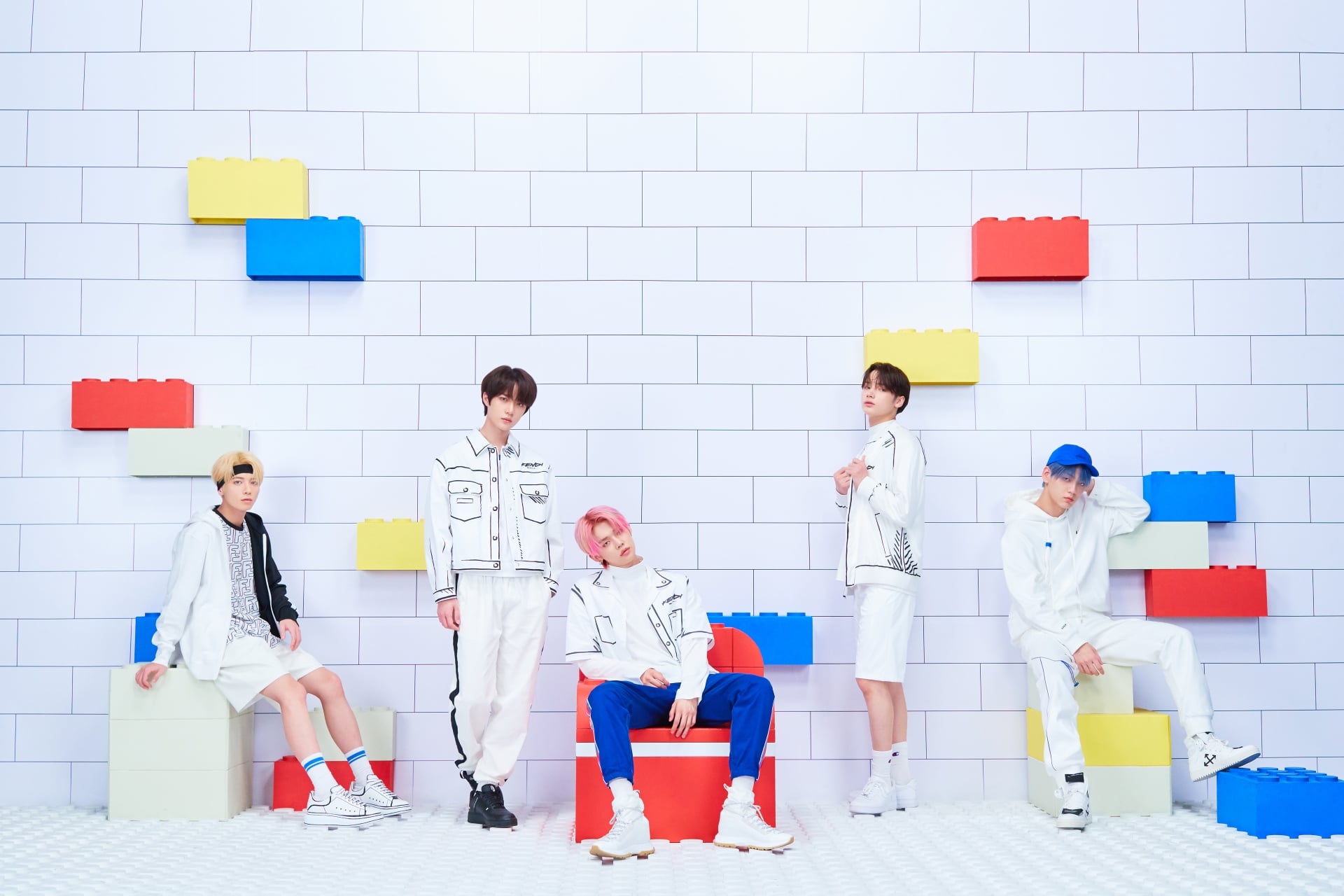 Image Source: Big Hit Entertainment
Only in their second year as a group, Tomorrow X Together, also known as TXT, are making a name for themselves in the world of K-pop. Although the group — whose members are Soobin, Yeonjun, Beomgyu, Taehyun, and Hueningkai — are considered the "little brother band" of BTS, they've proven they have a sound all their own. This has never been more clear than on their most recent EP, Minisode 1: Blue Hour, which was released on Oct. 26. To celebrate the release, TXT spoke to POPSUGAR about what it was like creating the album, how 2020 has challenged them as artists, and how their bond as a group has grown over the years.
If Minisode 1: Blue Hour feels relatable, that's because it's from the perspective of a teen navigating through the COVID-19 pandemic. "I really hope that our fans, MOA, will find our music to be a source of joy and happiness," Soobin told POPSUGAR. MOA is an abbreviation of the fan group's nickname, Moments of Alwaysness, which stands for the importance they place on their shared moments. Hueningkai added: "It's a difficult time for everyone, but I hope our music will cheer people up! MOA, we miss you!"
The EP is essentially a message to both die-hard members of MOA and new fans, with a little something for everyone as it explores everything from disco and pop to indie rock and R&B. TXT also wanted to make sure that the world could "see how much [they've] changed and grown as a group since [their] debut." It's fitting that TXT went with "Blue Hour" as part of the title — the song is Soobin, Hueningkai, and Taehyun's favorite. "We worked on 'Blue Hour' for a long time, so the song really means a lot to me," Taehyun explained.
Image Source: Big Hit Entertainment
In a year when many artists have had to postpone tours, move performances online, or have their plans completely derailed, TXT have been struggling with not being able to interact face-to-face with fans. "We're sad that we didn't get to perform for our fans in person," Yeonjun said. "I know our MOA are listening to our music and watching us through TV and social media. Their continued support means a lot to us and it's given us a lot of energy. I'm really thankful for our MOA."
Although they've not been able to have a typical EP release, TXT were able to use Minisode 1: Blue Hour to express the "stories and emotions that [they] have encountered this year." Soobin told POPSUGAR that through the EP's release, they've "had the incredible experience of having listeners reach out to [them] and tell [them] that they can relate to what [the group] feel and with the messages in [their] music." MOA have truly touched TXT this year, with Hueningkai mentioning that he was brought to tears by videos the fans sent for their Comeback Show.
If you're wondering whether the pandemic has caused the group to slow down, it hasn't. "We've been really busy with our music and performance practices and rehearsals. We just want to deliver the best that we can for our fans," Beomgyu said. "When we aren't practicing, we try to spend most of the time reaching out to our fans on social media . . . because I really do believe that we are connected heart-to-heart." Of course, they're not just connected to their fans, they're also connected to one another.
"We're very open with each other about how we feel and know to resolve a conflict with conversation," Yeonjun told POPSUGAR. "There's one 'us' no matter where we each started. We're together." For Taehyun, making Minisode 1: Blue Hour made it feel as if everyone in TXT was on the same page: "I definitely feel that what we have is what a 'team' really is."
Source: Read Full Article