The Real Reason The Shirley Temple Drink Was Named After The Actress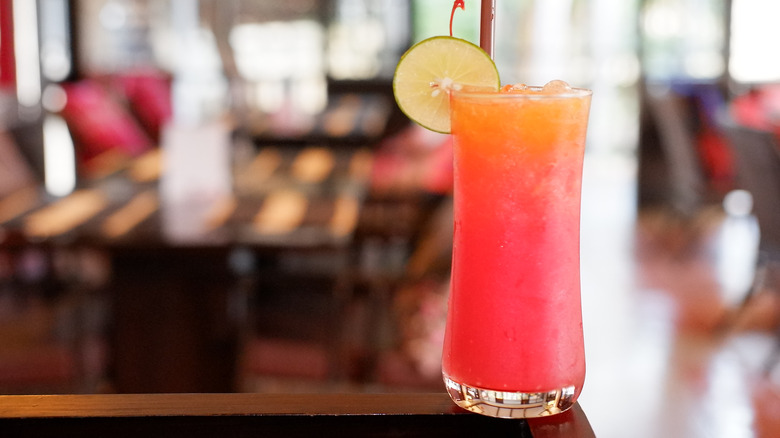 When it comes to non-alcoholic drinks, mocktails are some of the most exciting drinks to experiment with. The combinations of what you can make are endless, but there are dozens of traditional recipes that you'll find on the menu at any bar or restaurant.
One that you'll constantly come across is the Shirley Temple, named after the Hollywood child star. Traditionally made with ginger ale and grenadine garnished with a maraschino cherry to top it all off, more modern recipes will often opt for white lemonade like Sprite or 7UP instead of ginger ale, as well as a splash of orange juice (via Culinary Hill). Some bartenders will tweak the recipe to include ginger syrup and club soda, according to Liquor.com.
The mocktail is so popular in fact that there are alcoholic versions of the beverage, too. If you add vodka or another spirit, the mocktail becomes a Dirty Shirley Temple, and if you add dark rum it becomes a Shirley Temple Black, taken from her married surname. But why exactly was the Shirley Temple drink named after the actress?
Shirley Temple thought her cocktail was 'too sweet'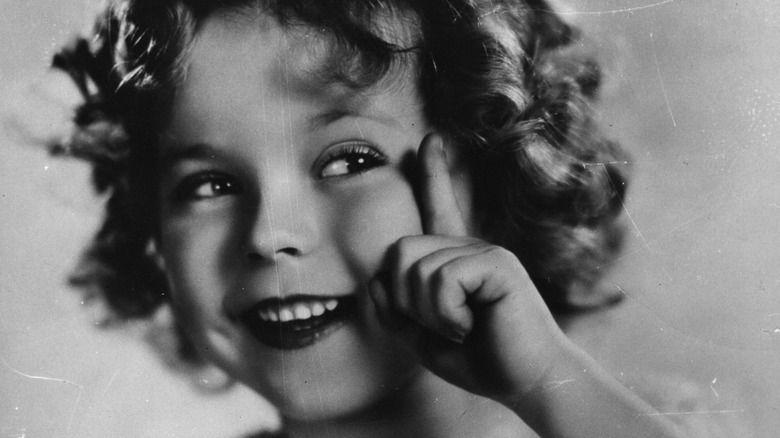 According to Time magazine, Shirley Temple was out in a restaurant with her parents and was annoyed that she couldn't drink the old-fashioneds they were drinking. To appease the young Temple, the waitstaff came up with a non-alcoholic version for her, adorned with a maraschino cherry.
There are conflicting stories as to where the mocktail was invented, with some recollecting that it was first mixed at either Chasen's or the Brown Derby restaurant in Hollywood. The Royal Hawaiian Hotel has also claimed their bartenders were the ones that initially came up with the drink, as Temple was a regular visitor there. "It's true," bartender Vincent Lassoff told Hawaii News Now. "Do a full glass of ginger ale, dollop of grenadine. Top it off with a few cherries and that there is the Shirley Temple just as we used to create it for her."
However, Temple herself told NPR in 1986 (via Daveland) that it was created by the Brown Derby Restaurant in the mid-1930s and that she "had nothing to do with it." She also wasn't a huge fan of the drink either. "All over the world, I am served that," she went on to explain. "People think it's funny. I hate them. Too sweet!"
Source: Read Full Article