The Cast of The Virgin Suicides, Then & Now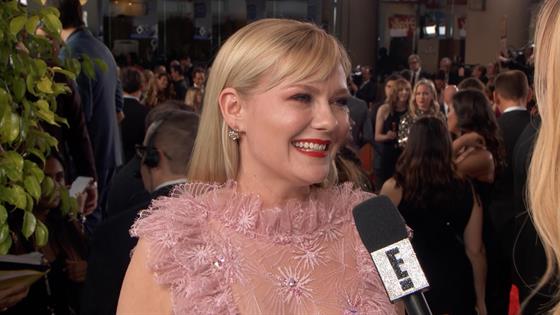 "What we have here is a dreamer. Someone completely out of touch with reality."
20 years ago, Sofia Coppola made her directorial debut with The Virgin Suicides, an adaptation of the 1993 book of the same name by Jeffrey Eugenides. With high expectations given that she was the daughter of legendary filmmaker Francis Ford Coppola, Coppola made a name for herself as a director with her take on the tragic tale of the five Lisbon sisters, led by a then 16-year-old Kirsten Dunst.
The Virgin Suicides, which kicked off a long collaboration between Coppola and Dunst, wasn't a massive hit at the box office when it was first released on April 21, but it's gone on to become a cult classic, with many of its young stars going on to have thriving careers. One went on to become one of Star Wars' most iconic characters, while another is now Drakes go-to hitmaker.
Here's what the cast of The Virgin Suicides is up to today…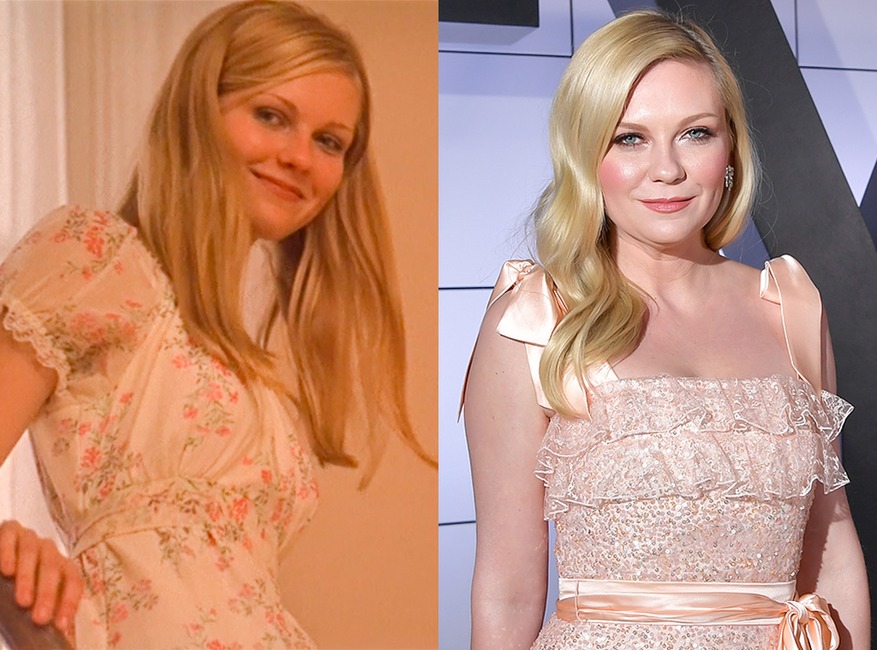 American Zoetrope; Getty Images
Kirsten Dunst
The ultimate "stone fox," a then 16-year-old Dunst was already one of the top actresses of her generation when she played the restless and irresistible Lux, with the star explaining, "I was nervous. It was my first role that was more of a 'sexy' thing."
That same year, Dunst had a major commercial hit with Bring It On before helping kick off the superhero movie trend starring as Mary Jane Watson in 2002's Spider-Man, returning for the two sequels. In 2006, she re-teamed with Coppola for Marie Antoinette and again in 2017 for The Beguiled, and has starred in films like Melancholia, On the Road and Hidden Figures.
Dunst made the transition to TV in 2015, starring in the second season of FX's Fargo, earning nominations at the Emmys and Golden Globes, and headlined Showtime's On Becoming a God in Central Florida, earning another Globe nomination.
Dunst has had several high-profile romances, including two-year-long relationship with Jake Gyllenhaal (Never forget the salad photos), and Garrett Hedlund. In 2016, she began dating her Fargo co-star Jesse Plemons and the couple welcomed their first child, a son named Ennis, in 2018.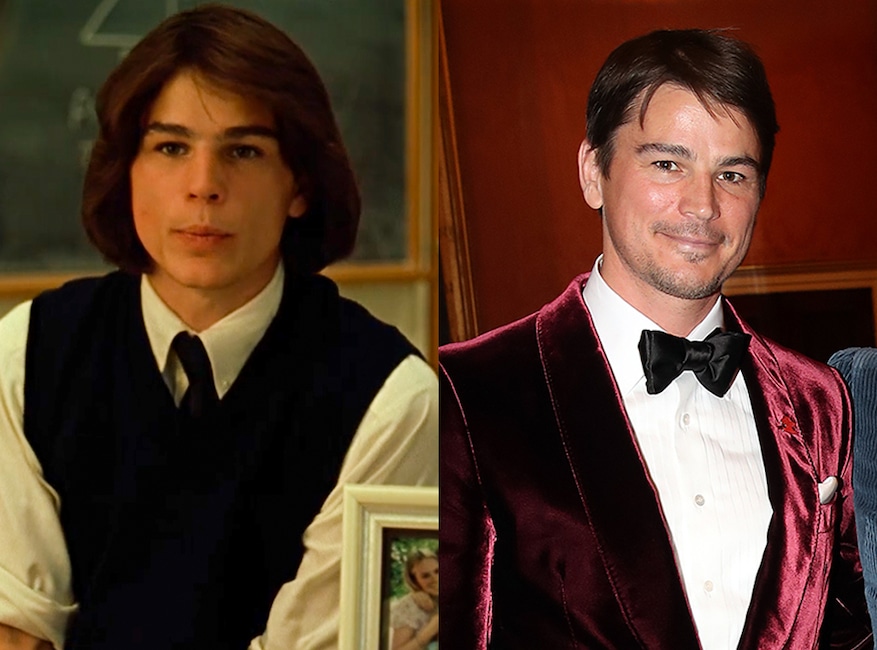 American Zoetrope; Getty Images
Josh Hartnett
The year after Hartnett played the high school heartthrob Trip Fontaine with a crush on Lux, he starred in the blockbuster hit Pearl Harbor, making him one of Hollywood's hottest young actors.
Hartnett would go on to star Blackhawk Down, 40 Days and 40 Nights, Wicker Park, Sin City and The Black Dahlia. In 2014, he fronted Showtimes gothic horror series Penny Dreadful for two seasons.
After dating Scarlett Johansson for two years, Amanda Seyfried and Dunst years after filming Virgin Suicides, he's been in a relationship with actress Tamsin Egerton since 2013. The private couple have two children together, a daughter who was born in November 2015 and their second child was born in the summer of 2017.
"It's really terrifying, but it's beautiful. I love it more than anything—I wish I would've started earlier," Hartnett, 41, said of parenthood on Good Morning America in 2015.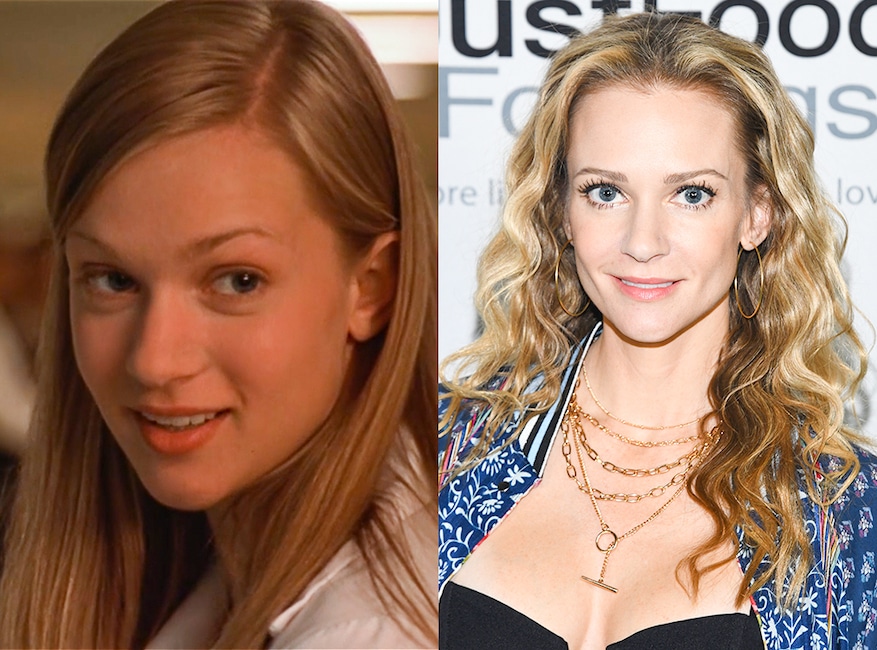 American Zoetrope; Getty Images
A.J. Cook
Following her time as the calm and collected Mary Lisbon, Cook starred in Final Destination 2 and was a main cast member on the shortlived TV series Tru Calling.
In September 2005, Cook began her long run on Criminal Minds as the fan-favorite Jennifer "J.J." Jareau. After a brief exit from the CBS series, Cook returned in 2011 and remained with the show until it ended its run in February 2020.
Article continues below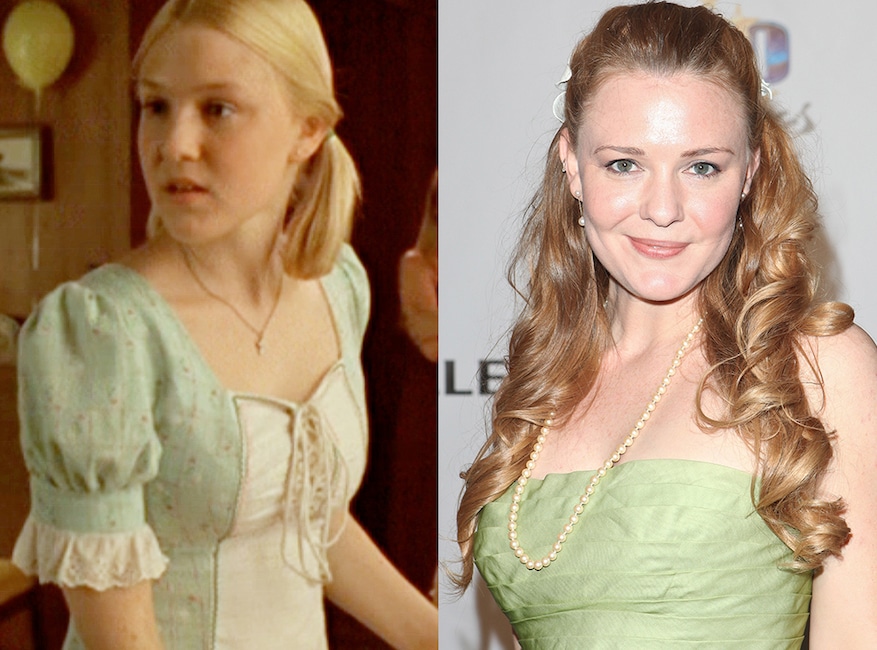 American Zoetrope; Getty Images
Chelsea Swain
The sister of Dominique Swain, Swain went on to appear in two episodes of Chasing Amy, The Shield, and appear in Georgia Rule after playing Bonnie Lisbon,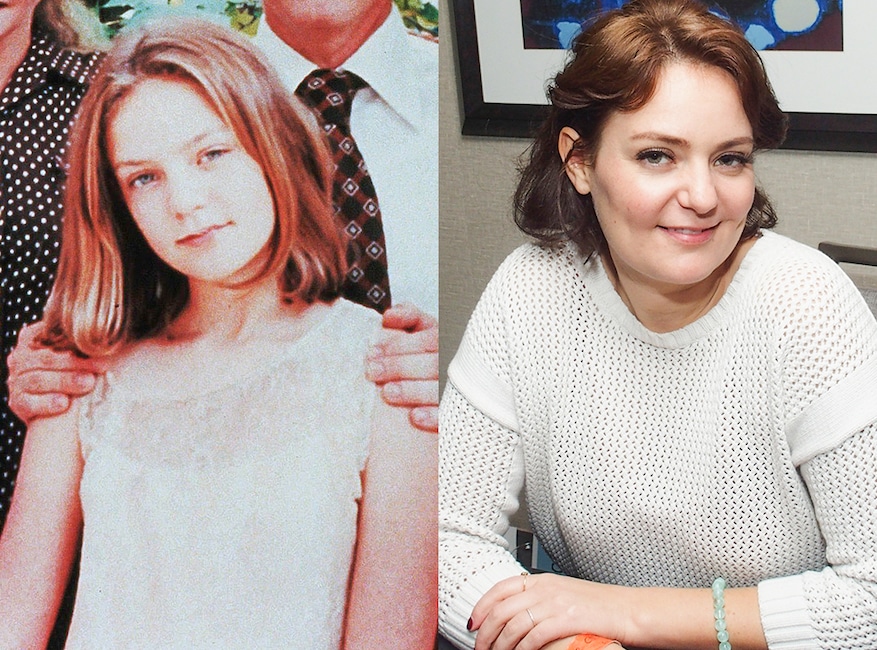 Shutterstock; Getty Images
Hanna R. Hall
"Obviously, doctor, you've never been a 13 year old girl."
Hall played the tragic youngest Lisbon sister Cecilia when she was just 14, though she originally screen-tested for Lux and was considered too young.
She went on to star in 2007's Halloween as Judith Myers and has made appearances on TV shows such as Criminal Minds and Masters of Sex.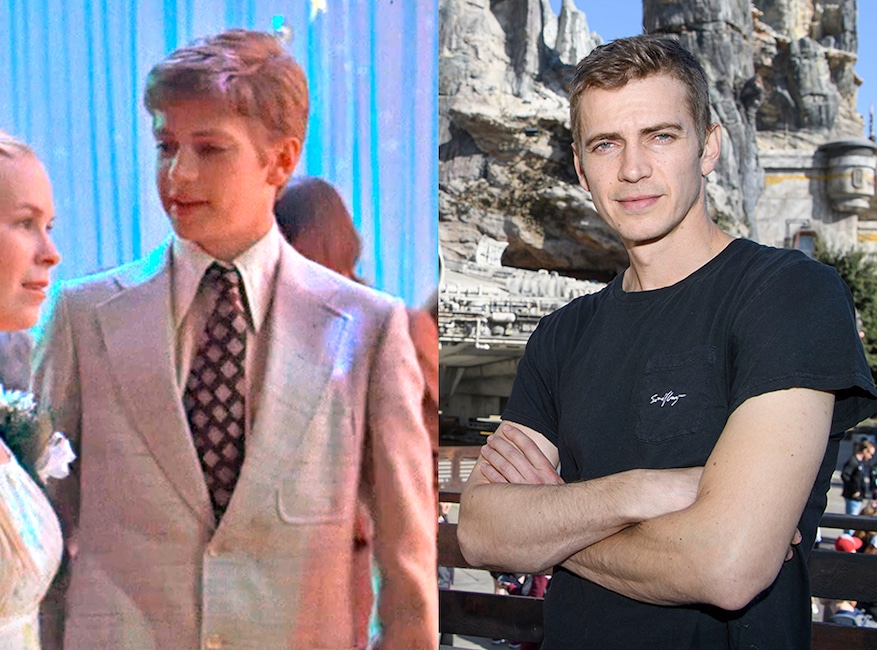 American Zoetrope; Getty Images
Hayden Christensen
Before he was Anakin Skywalker, Christensen was Jake Hill Conley, one of the many Lisbon admirers was who was lucky enough to escort one to the dance.
One year after The Virgin Suicides, Christensen was nominated for a Golden Globe and a SAG Award for his turn in Life as a House, and Christensen was beat out over 1,500 other actors to land the coveted role of Anakin Skywalker in the Star Wars: Episode II – Attack of the Clones and Star Wars: Episode III – Revenge of the Sith. Joining the Star Wars franchise made him one of the most famous actors in the world, despite the movies' polarizing reception from the devoted fanbase and critics.
After donning Darth Vader's iconic helmet, Christensen starred in Awake, Factory Girl and Jumper, meeting Rachel Bilson on the set of the latter. The pair dated on and off for a decade, welcoming daughter Briar Rose in 2014, before ultimately separating in 2017.
The 38-year-old recently lent his vocals to Stars Wars: The Rise of Skywalker, and the private star lives on a farm in Ontario he purchased in 2007.
Article continues below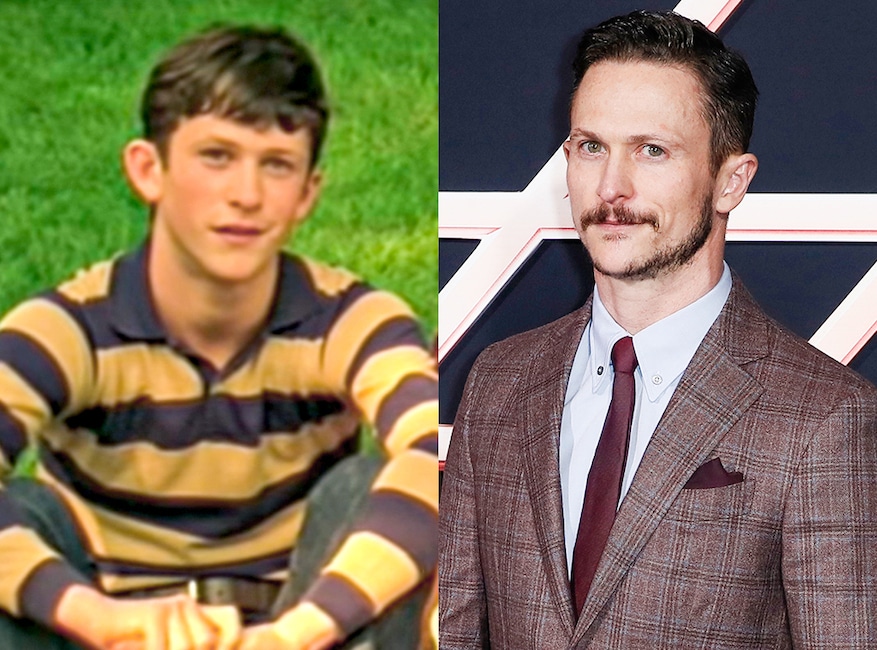 American Zoetrope; Shutterstock
Jonathan Tucker
While Giovanni Ribisi voiced the adult Tim Weiner as the film's narrator, Tucker portrayed the teenage Tim, one of the neighborhood boys endlessly fascinated by the Lisbon sisters.
In addition to starring in films such as The Texas Chainsaw Massacre, Hostages and The Ruins, Tucker, 37, also appeared in three seasons of NBC's beloved drama Parenthood and fronted the shortlived-but-critically-acclaimed drama The Black Donnellys.
More recently, Tucker transformed into an MMA fighter for the gritty drama Kingdom, appeared on FX's Justified, starred on Starz's American Gods and Westworld. (Fun fact: he co-wrote the song ""Champagne Problems" on his Kingdom co-star Nick Jonas' 2016 album.)
Married to Tara Tucker since 2012, the couple welcomed twins in May 2019, a boy named Hayes Taj and a girl named India Moss.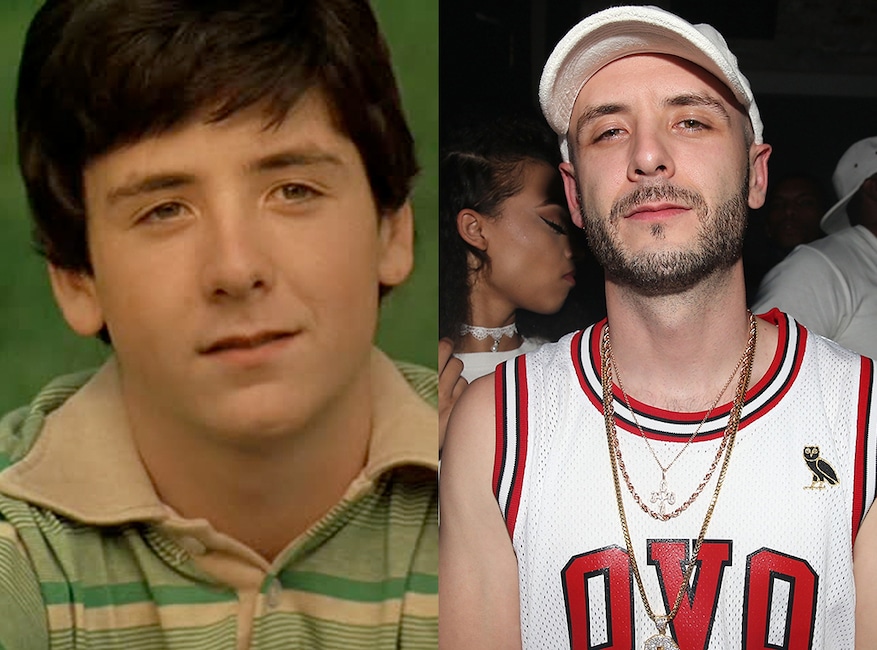 American Zoetrope; Getty Images
Noah Shebib
Shebib played Parkie Denton, one of the Lisbon admirers, before going on to retire from acting to pursue a career as a music producer.
Going by the professional name 40 (short for 40 days and 40 nights), he began closely working with Drake in 2005, collaborating with the super star on all of his albums. In 2013, 40 won a Grammy for Best Rap Album for producing Drake's "Take Care," and he won his second Grammy in 2019 for his work on "God's Plan" in the Best Rap Song category.
He's also worked with Alicia Keys, Lil Wayne, Tyga and JoJo.
In his early 20s, Shebib was diagnosed with multiple sclerosis, recalling to CNN in a 2012 interview, "I remember lying in my hospital bed and they have the little table they swing across your bed to put your meal on, and I quickly put my meal on the chair beside me, put my laptop and the little keyboard, and went directly to work in the hospital bed. Luckily enough for me, I don't think anything will ever be able to stop me from making music."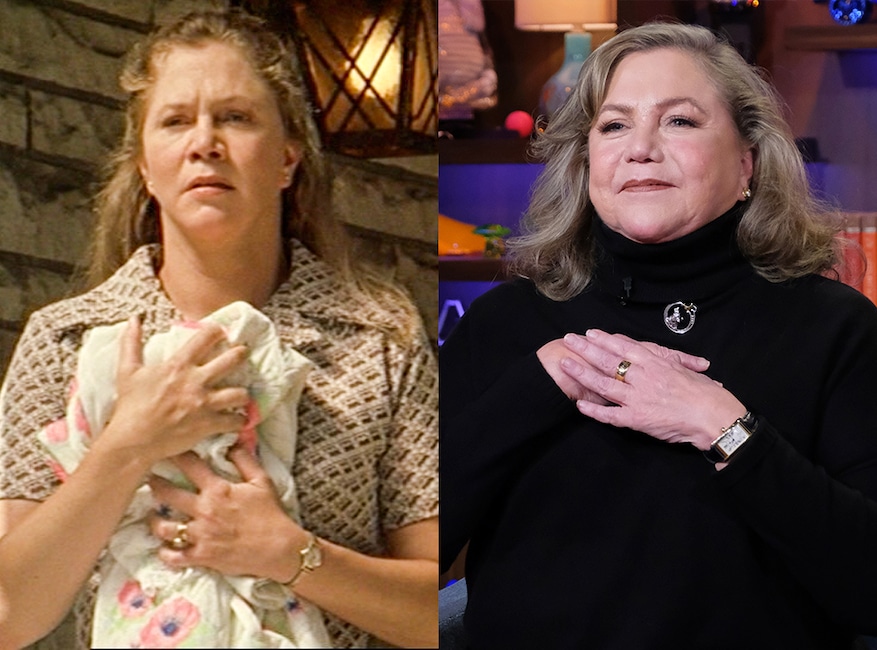 American Zoetrope; Getty Images
Kathleen Turner
The celebrated actress was the first person to sign on to star in The Virgin Suicides, taking on the role of the oppressive and strict Mrs. Lisbon, the mother of the five girls.
In the two decades since TVS, the two-time Golden Globe winner and esteemed stage actress appeared in Marley& Me and Dumb and Dumber To, while also lending her legendary raspy voice to Monster House. Plus, she's made several high-profile guest appearances on hit shows like Friends, playing Chandler's father Charles Bing, Nip/Tuck, The Kominsky Method and Mom.
The outspoken star has made headlines for her candor over the years, as well as her juicy 2008 memoir, Send Yourself Roses: Thoughts on My Life, Love, and Leading Roles, which resulted in a lawsuit being filed against her by Nicolas Cage claiming defamation.
The 65-year-old also made headlines when she gave a frank and candid interview to Vulture, revealing she didn't "feel very welcomed" by the Friends cast.
Article continues below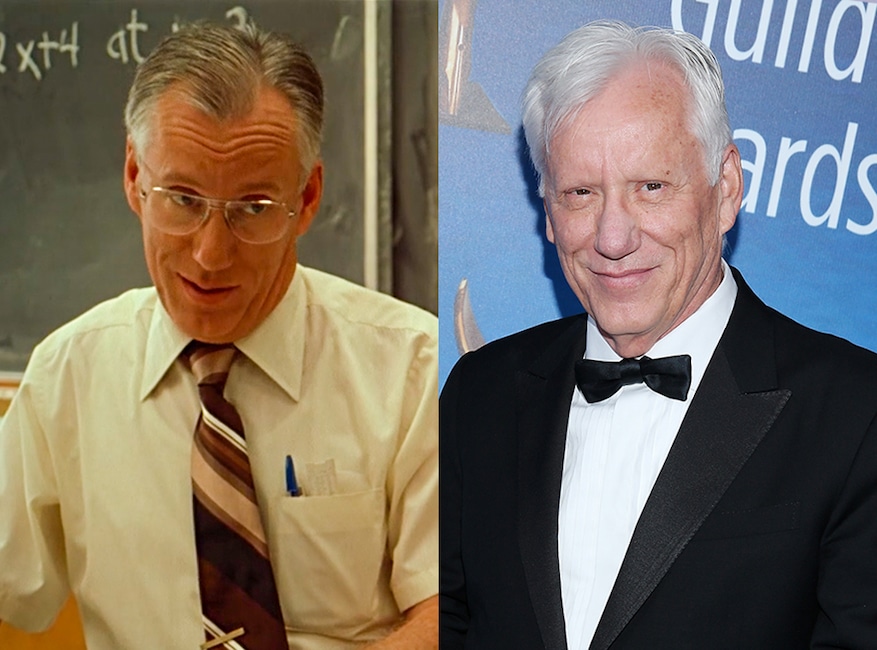 American Zoetrope; Getty Images
James Woods
The Oscar nominee and character actor took on the role of the passive Lisbon patriarch, with Woods going on to appear in Scary Movie 2, Be Cool and White House Down, as well as lend his vocals to animated hits Stuart Little 2 and Surf's Up. Woods also starred in the CBS drama Shark, appeared on Ray Donovan, and was nominated for an Emmy for his guest appearance on ER.
Woods' personal life has made headlines over the years, with the actor stepping out with his 20-year-old girlfriend Kristen Bauguess in 2013 when he was 66. The romance followed his split from Ashley Madison, who was just 19 when they began their seven-year relationship.
In 2017, Amber Tamblyn and Armie Hammer called out the actor on social media after his comments criticizing the age difference between the couple in the film Call Me By Your Name, with Hammer responding, "Didn't you date a 19 year old when you were 60…….?" Tamblyn later wrote an open letter about Woods' alleged inappropriate behavior towards her and several friends when she was underage.
Known for his outspoken and often polarizing tweets, Woods has been suspended from Twitter before (most recently in March 2020), and has been involved in several controversies.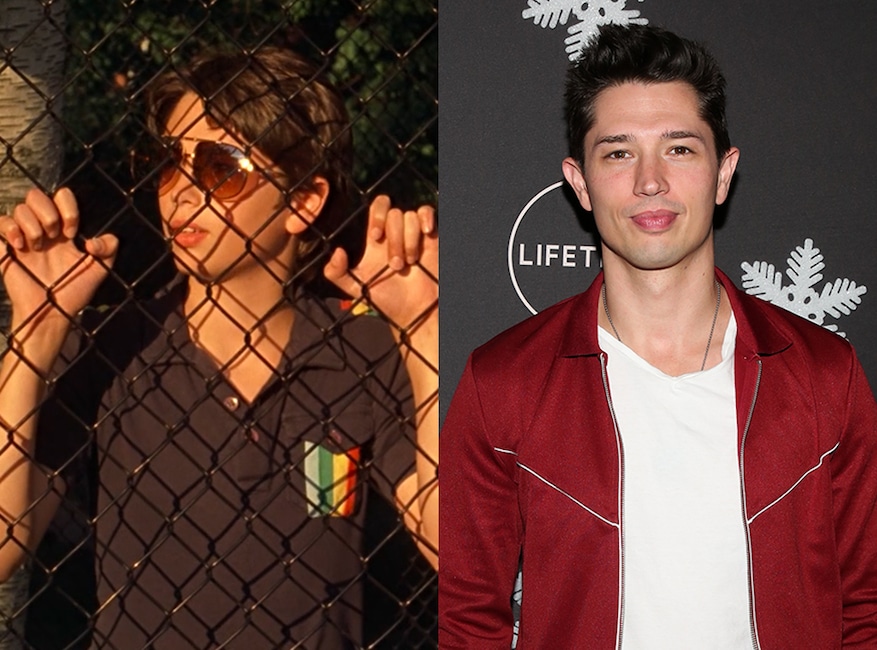 American Zoetrope; Getty Images
Joe Dinicol
After making a small-but-impactful appearance as Dominic Palazzolo, a hopeless romantic Italian boy who jumps from a roof to profess his love, Dinicol mostly appeared in TV movies until landing a lead role in The CW's short-lived drama The L.A. Complex in 2012.
Following the series' cancellation, he had arcs on Grey's Anatomy, Blindspot and Saving Hope before joining the cast of The CW's superhero hit Arrow in its fifth season, appearing on the show as Ragman until it ended in 2020.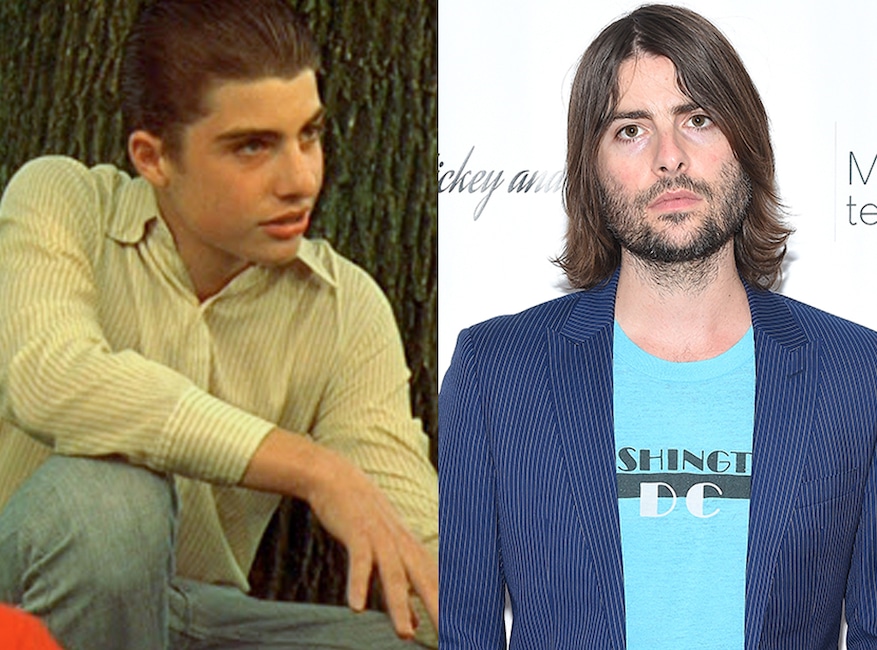 American Zoetrope; Getty Images
Robert Schwartzman
The cousin of director Sofia Coppola and the brother of actor Jason Schwartzman, Schwartzman had a small role in The Virgin Suicides as neighborhood gossip Paul Baldino, but he's most well-known for playing Mia's love interest Michael Moscovitz in 2001's The Princess Diaries.
And, of course, he's the lead vocalist in Rooney, making memorable musical appearance on The O.C, thanks to their hit song "I'm Shakin'". He released his solo album in 2011, and went onto become a producer and director as well, co-founding Utopia Media in 2018.
Article continues below
Source: Read Full Article