'The Bachelor' Season 25, Episode 7: I Feel Super Stressed for Matt, TBH
Because she's been there and done that, literally, former Bachelor contestant/tear fountain Ashley Iaconetti is recapping this season of The Bachelor for Cosmopolitan. With insider insight as well as a clear eye for what's going down both in front of and behind the cameras, she's got a whole lot to say…and you're gonna wanna hear it.
This post contains spoilers for last night's (2/15/2021) episode of The Bachelor.
Before getting into the recap of last night's episode, I'd like to address the elephant in the room right away. Chris Harrison hurt people with the words he spoke and the tone he used during his interview with Rachel Lindsay. It was disappointing to hear him defend racist behavior. Ben Higgins and I released a podcast episode on Monday exclusively on the topic of racial injustice in the Bachelor franchise. We had a moving conversation with DeVon Franklin about Harrison's apology and Rachel Kirkconnell's apology and how they as individuals can grow from their mistakes, as well as how the show can. I urge you to listen to The Almost Famous Podcast: A Time or Listen for coverage on these emotional happenings. I also highly suggest reading Bachelor alum Sharleen Joynt's blog as she explains it all so well.
Okay, into the episode: Heather Martin is the next (and must be the last) target of the mean girls this season. I get that it wasn't smart of her to come in during week six and that the women are tired of late entrances, but ladies, but it's embarrassing enough that she voluntarily tried to enter at this point; you don't have to further berate her. Jessenia mocks Heather for going after another Bachelor since Colton didn't work out. Pieper says she's Bachelor-hopping and says she doesn't care what she has to say. Kit quips, "Bitch, what are you doing?" Serena dismissed Heather saying, "I don't want to hear your tears right now." I'm really disappointed in the lack of compassion and sensitivity some of these women have demonstrated.
Last week I scoffed at how set up Heather's arrival at Nemacolin seemed, but apparently she really did fly herself out without the producers' invitation. Chris Harrison said that she and Hannah Brown kept pushing for her to join the season after a number of denials. While her determination eventually got her in the door, it wasn't long before she had to turn the minivan around. Matt struggled in deciding whether or not to keep Heather because his good friend Hannah could see them as a good match, but ultimately sent her home in his classic, gentlemanly fashion. He said that he was too in deep with the other women and respected them too much to add her to the bunch. Matt sweetly implied that if he wasn't in week six of the Bachelor process he would give her a chance.
We've been wondering what happened to Matt's connection with Abigail for weeks now. We got semi-closure on this before he sent her home on the group date. Matt said that he felt so secure with their relationship early on after giving her the first impression rose that he let it sit and while it stood still other relationships lapped theirs. I feel I speak for everyone when I say Abigail has been an endearing character for the audience and we wanted to see her get more time. If we saw more of Matt and Abigail together we could have better accepted the fading of their connection. In my opinion, the storyline would have been more fulfilling if Abigail got the one-on-one over Jessenia.
Was anyone really excited to see Jessenia get a one-on-one during this week? Matt and Jessenia's connection has never felt strong to me. Unlike the others, she never got a rose outside of a rose ceremony. It was one of those dates in which an awkward "I'm falling in love with you" Hail Mary is thrown and not caught. Their date was one of those dates we watched just waiting for him to dump her over "dinner."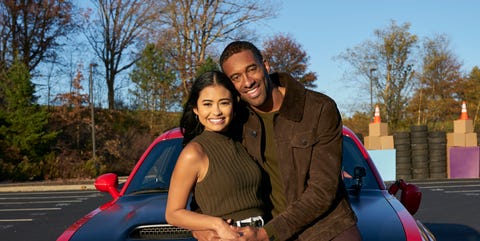 Kit's exit was a little bizarre. During the group date, she wanted to make sure he was down with her life timeline and was devastated when he gave Rachel the group date rose. Hours later, Kit goes to Matt's house and says she's not sure enough about their relationship to have him meet her family. Did she suddenly realize she was 21-years-old?
I enjoyed seeing Serena's honesty during her one-on-one this week. She was not into the tantric yoga date and said it. Serena doesn't like PDA and doesn't consider herself an affectionate person. Even with that said, her body language towards Matt raised flags for me. I don't think she's sure enough about her feelings for him. Serena seems distant. I think Matt is enjoying chasing her as she's not as eager about winning his heart as the others. My gut says that she's not just playing hard-to-get to be alluring, and that this will come out with her family next week. We see Serena's sister say she doesn't appear to be smitten in the teaser for next week's episode.
Who else feels super stressed for Matt? He went into this Bachelor process pretty much plucked from obscurity, admittedly feeling the pressure of being the first Black Bachelor. He had Victoria pulling him in for undesired kisses. He had to send friends-of-friends home in white minivans. He eliminated six ladies in one episode! Bri resigned from her dream job in order to continue this journey with him. AND! He's falling in love with Rachel, who, needless to say, has an interesting past. BRB, praying for Matt James.
Source: Read Full Article