The 10 Best Cocktail Kits You Can Buy Right Now
After taking a backseat to wine and beer during the 1990s and early 2000s, the hard stuff has made a comeback. According to a recent economic report from the Distilled Spirits Council, liquor's sales and market-share have surged during the past decade. One reason for that surge: Millennials are big fans of cocktails.
It's easy to understand why. While beer and wine are convenient, pour-and-drink choices, cocktails require a little elbow grease and creativity—both of which appeal to 20- and 30-somethings who appreciate anything with an element of artisanship.
While few things are as enjoyable as a fine cocktail out on the town, making your own is a great way to turn your favorite pastime—drinking—into a hobby. But you'll need some extra gear to keep pace with your neighborhood watering hole.
"One thing I have learned about hosting guests or making cocktails for myself is that I seem to never have all the tools I need," says Jeff Jagger, a bartender at Philadelphia's acclaimed Townsend.
Sure, that means jiggers, cocktail tins, and all the other basics. But to take your at-home cocktails to night-out levels, there are some great options—from molecular kits to infusers—that will elevate your drinks above run-of-the-mill manhattans and martinis.
What should you be shopping for? Here are 10 great buys.
Hella Bitter Craft Your Own Bitters Kit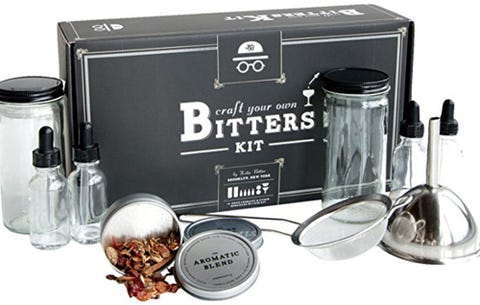 manufacturer
"Bitters are the glue that holds a cocktail together," Jagger says. "They add aromatics, flavor, depth, and complexity." If you're bored with Angostura or Peychaud's—both of which Jagger recommends—this instructive kit comes with everything you need to craft two batches of made-at-home bitters. Even better: Pair it with a good instructional book—like this one—and you can continue to experiment, with delicious results.
Breville PolyScience Smoking Gun + Woodchips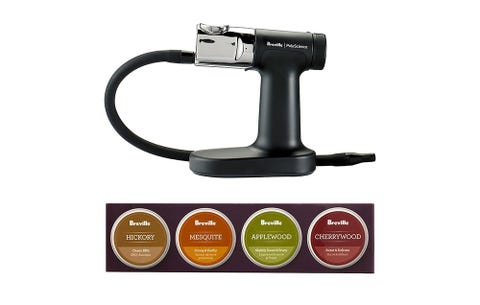 manufacturer
If you really want to blow your buddies' hair back, you can't beat this handheld smoke infuser. Smoke your cocktail glasses before pouring to add another layer of aroma, or add some smoke to a bottle of spirts for greater complexity.
Molecule-R Molecular Mixology Kit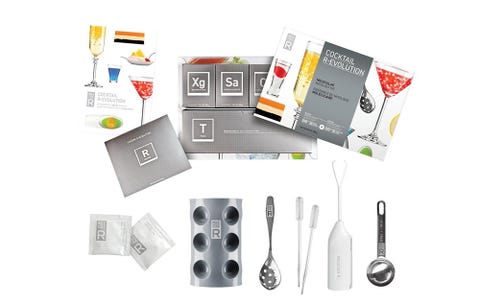 manufacturer
Foams. Emulsifications. Bubble infusions. If you're bored with simple shaken-or-stirred cocktails, this kit will help you explore new techniques and methods.
$49.95, Buy It Here
4 Perfect Winter Whiskey Cocktails:
​
Craft Connections Spirit Infuser Kit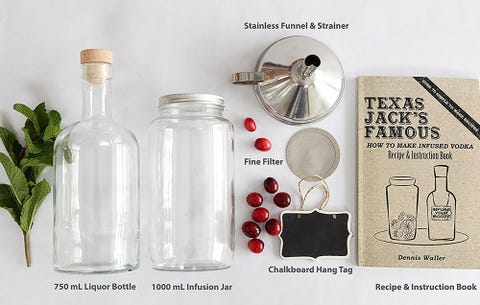 manufacturer
Flavor-infused vodkas and gins are becoming more and more popular in craft cocktails. This easy-to-use kit allows you to skip the additive-laden offerings at your liquor store in favor of vodkas infused with real, whole ingredients like orange peel or cucumber.
American Oak Aging Barrel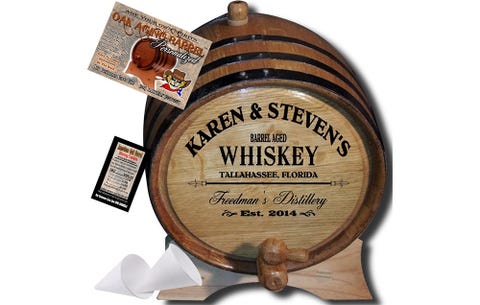 manufacturer
Pour in a fifth of your favorite whiskey or bourbon and let the magic happen. Along with adding oaky richness and complexity to your whiskey drinks, the included tap on this barrel allows you to sample your liquor as it ages—and so get a feel for how your favorite spirit matures over time.
Gin and Tonic Premium Botanicals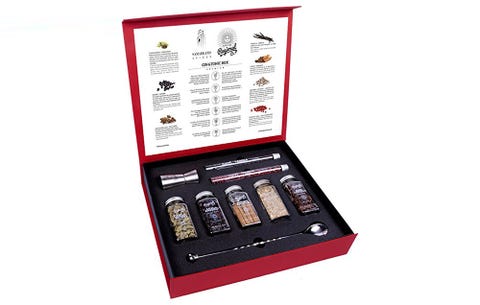 manufacturer
If you love G&Ts; or other clear-spirit-based drinks, this botanical kit is the perfect way to pump up your favorite cocktail's flavor profile with natural ingredients. Including star anise, cardamom, and other aromatic botanicals, this kit is a true drink-elevator.
$89.97, Buy It Here
Oak Infusion Spirals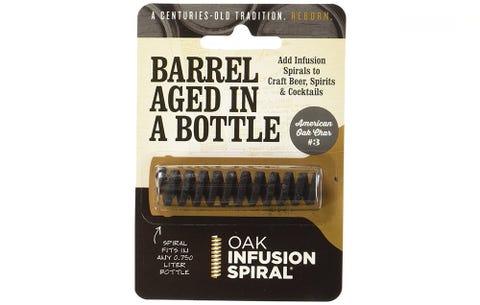 manufacturer
Looking to imbue your whiskey with a little added depth and nuance? Slip one of these charred-oak spirals into the bottle and let it sit for a week. It's an easy way to give a basic whiskey a boost.
Floral Elixir Co. Cocktail Kit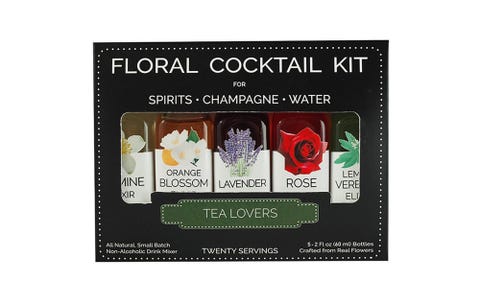 manufacturer
Another easy way to add subtle (or not-so-subtle) hits of complexity to your cocktails, these five flower syrups include a touch of cane sugar and citrus—making them perfect complements for your favorite brown spirits.
Grow Your Own Cocktails Container Garden Kit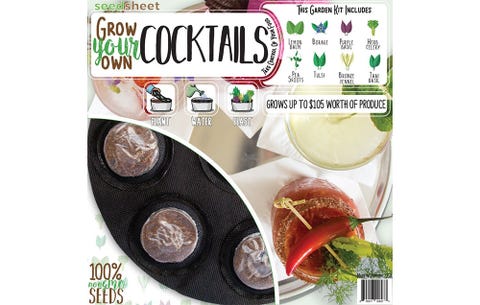 manufacturer
This will take some next-level dedication. But if you're interested in crafting your own from-scratch cocktails, this seed-planting set helps you grow Thai basil, tulsi, bronze fennel, and other popular ingredients. If you're not sold, imagine asking your date to join you outside while you pick some fresh lemon balm for the mojito you're making her.
Broquet Whiskey Sour Cocktail Kit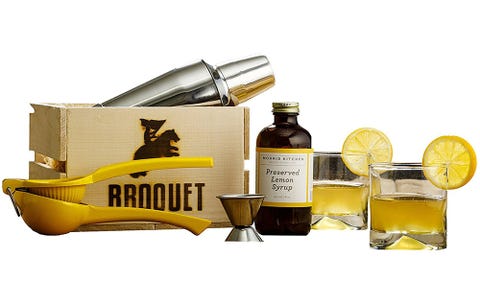 manufacturer
Nearly every classic whiskey drink has come back into fashion. Whiskey sours are still flying under the radar—but you can bet that will soon change. Stay ahead of the trend by serving your pals this old-school favorite, mixed up right with this handsome kit.
Source: Read Full Article