Royal expert on Camilla dropping consort title against Queen Elizabeth's wishes: 'A queen in her own right'
video
Nigel Farage: People in the streets of London will 'boo' Meghan Markle, Prince Harry at coronation
Former U.K. Brexit Party leader Nigel Farage discusses a U.K. politician urging citizens to work more to combat inflation, reported changes within the Royal Family and Meghan Markle and Prince Harry's popularity in Europe.
King Charles III's wife, Camilla, queen consort of the United Kingdom, is apparently paving her own way as Great Britain's monarchy prepares to crown the couple this coming May.
Following the coronation, Camilla will reportedly take the title of "queen" rather than "queen consort," unnamed sources told the Daily Mail over the weekend. The move also goes against the late Queen Elizabeth II's wishes to refer to Camilla as "queen consort" as she carries out the remainder of her royal duties.
Elizabeth declared that she wanted Camilla to be known as "queen consort" in February 2022 with an endorsement that formally signified the family's acceptance of Camilla as a respected senior member. It was also widely seen as a move by Elizabeth to pave a smooth transition to Charles' reign.
According to royal expert and commentator Nigel Farage, Camilla's request for a title change comes at a time when she's "paid her penance."
PRINCESS DIANA'S SECRET LETTERS DURING 'UGLY' PRINCE CHARLES DIVORCE COULD FETCH $110,000 ON AUCTION BLOCK
"All these years of being considered to be 'the wicked woman' because of Diana and the relationship that Camilla had whilst Charles was married to Diana, I now think the British people and those around the Commonwealth and the English-speaking world have taken this woman to their hearts," Farage said on "Varney & Co." Monday. "And that means the coronation is going to be a full coronation."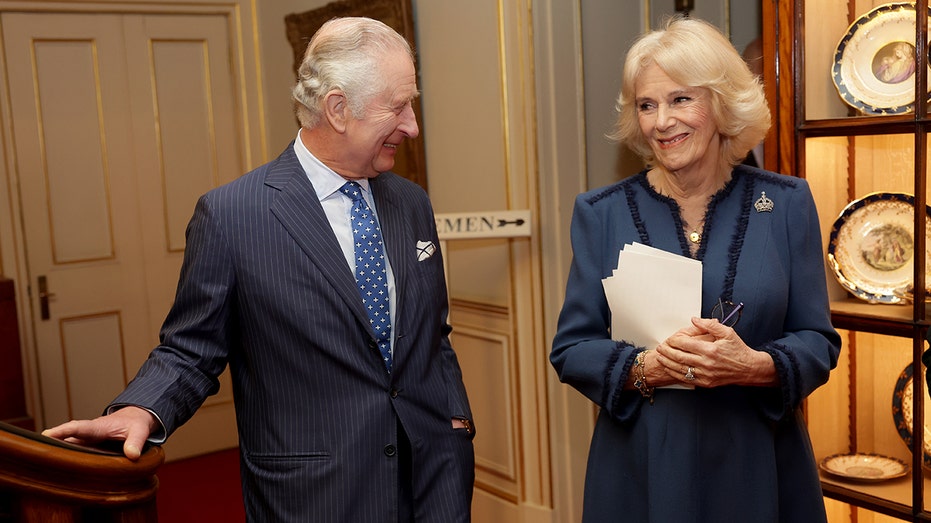 Camilla, Queen Consort, will reportedly take a title change to "queen" following her and King Charles III's coronation on May 6. (Getty Images)

He further agreed that the move appears to be a promotion, adding his belief that Camilla will become "a queen in her own right" over time.

King Charles III is said to be "very excited" as he prepares to be crowned on May 6 at London's Westminster Abbey. Following nearly a thousand years of tradition, the service will be conducted by the Archbishop of Canterbury.

"I think they're very excited," Lady Anne Glenconner, Princess Margaret's former lady-in-waiting, previously told Fox News Digital. "And it's so exciting because there are very few people alive like me who were part of the last coronation. I'm the only person to have written about the coronation who was actually in it. We're absolutely looking forward to it very much."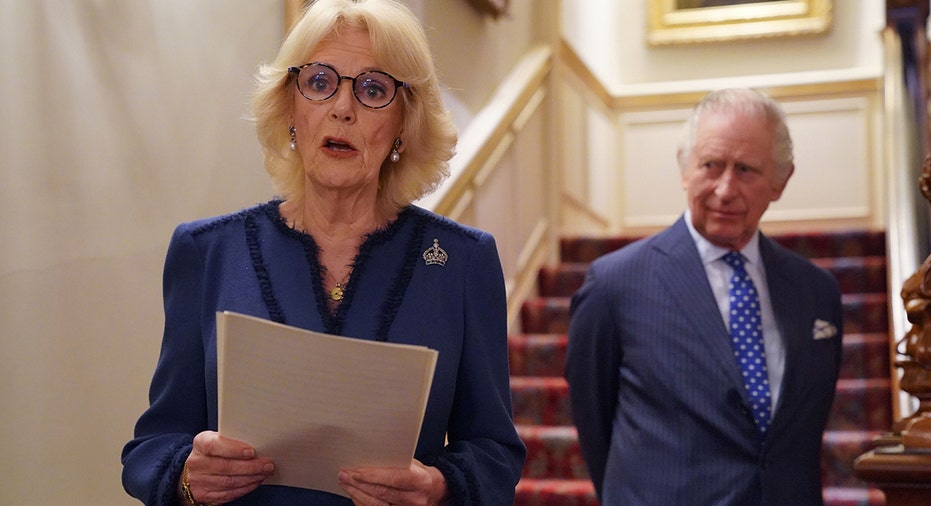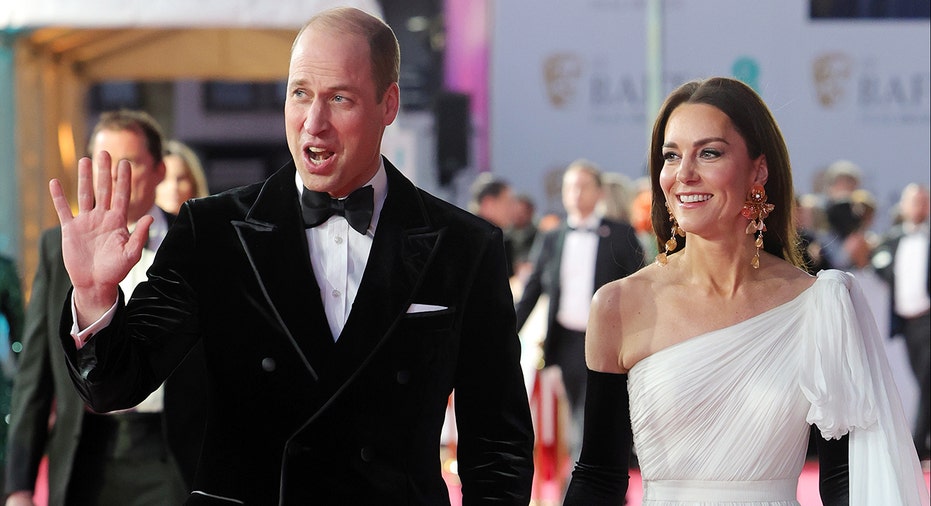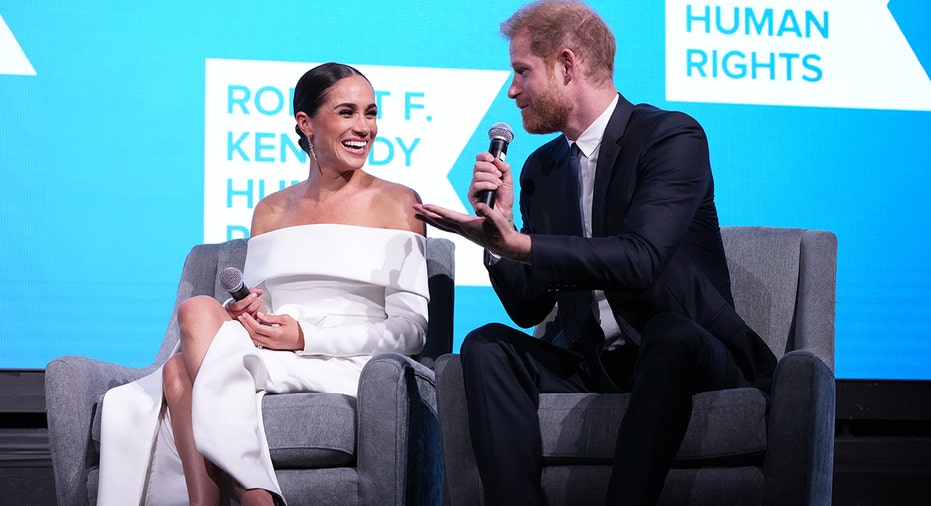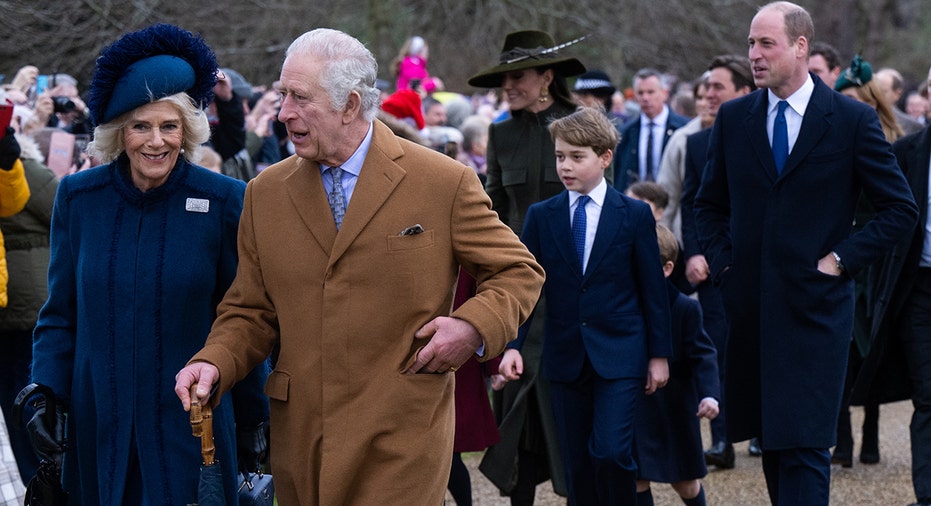 Image 1 of 4

Camilla, queen consort, joined by King Charles III, speaks as she hosts a reception at Clarence House for authors, members of the literary community and representatives of literacy charities, to celebrate the second anniversary of The Reading Room on February 23, 2023 in London, England. | Getty Images

While members of the royal family will attend Charles' coronation, it remains to be seen if Prince Harry and Meghan Markle will return to the U.K. for the festivities. The duke and duchess of Sussex live in California and have reportedly faced familial and media tension in recent months after publicly speaking out about their personal struggles with royal life.

Harry and Meghan's popularity rank in Great Britain is "down at the level of Prince Andrew," who was previously associated with Jeffrey Epstein, Farage argued.

GET FOX BUSINESS ON THE GO BY CLICKING HERE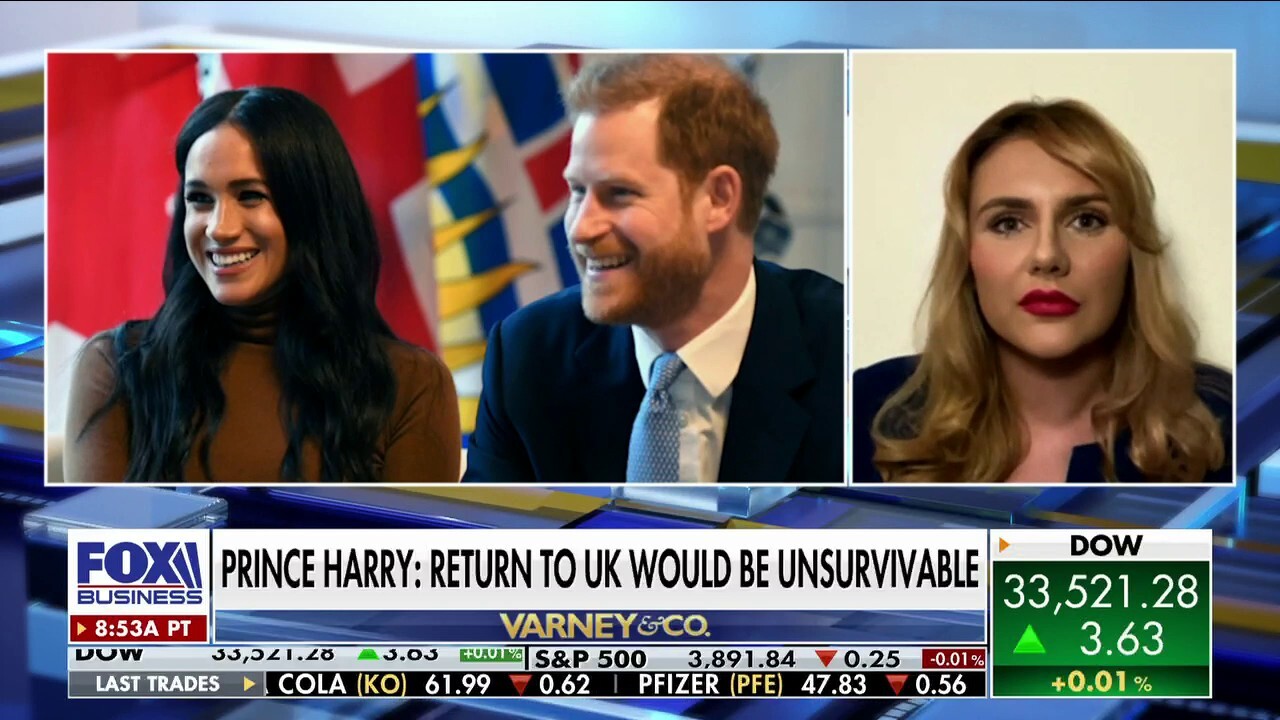 video
Prince Harry's 'visceral hatred' for royal family makes UK return impossible: Kara Kennedy
The Spectator World staff writer Kara Kennedy reacts to Prince Harry saying he cannot go back to living in the United Kingdom on 'Varney & Co.' 

"We are sick to the back teeth of this whinging couple," the royal expert criticized, "this couple that forever tell us they want privacy whilst they do Netflix films, whilst they write books, whilst they sue anybody in the media who's overly critical of them."

"We are sick to death of them," he continued. "I have to say, I very much hope they don't come to the coronation. If they do, the people in the streets of London will boo them, and I'm delighted that American public opinion is catching up. And, hopefully, in a couple of years' time, nobody will want to hear a single word they have to say."

READ MORE FROM FOX BUSINESS

Fox News' Stephanie Nolasco contributed to this report.

Source: Read Full Article