On Our Radar: Imani Lewis Has Big Plans For the Future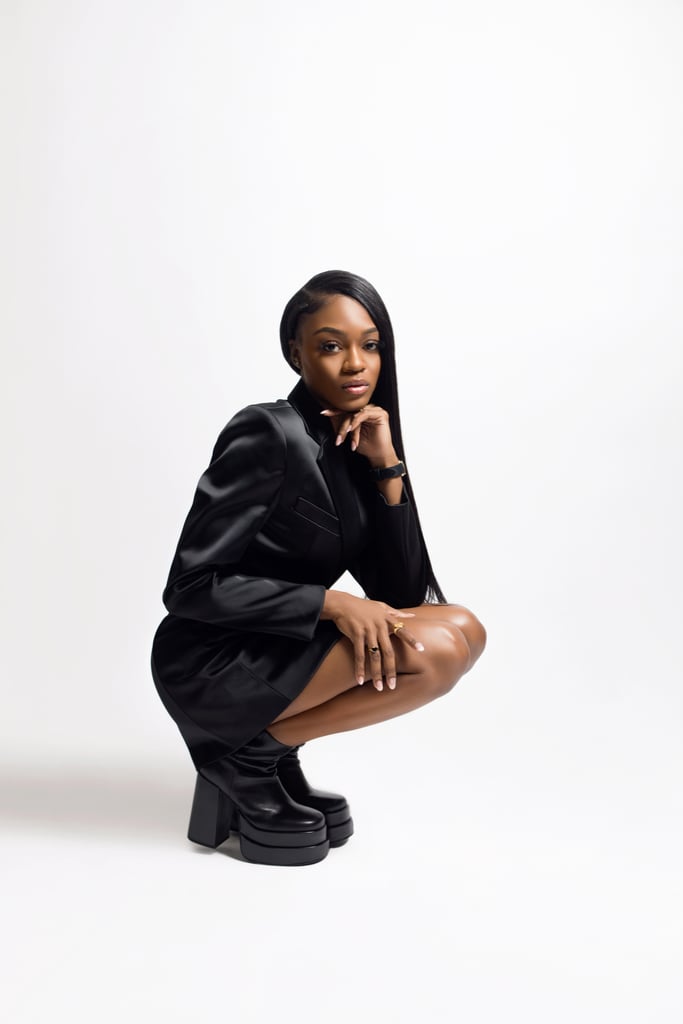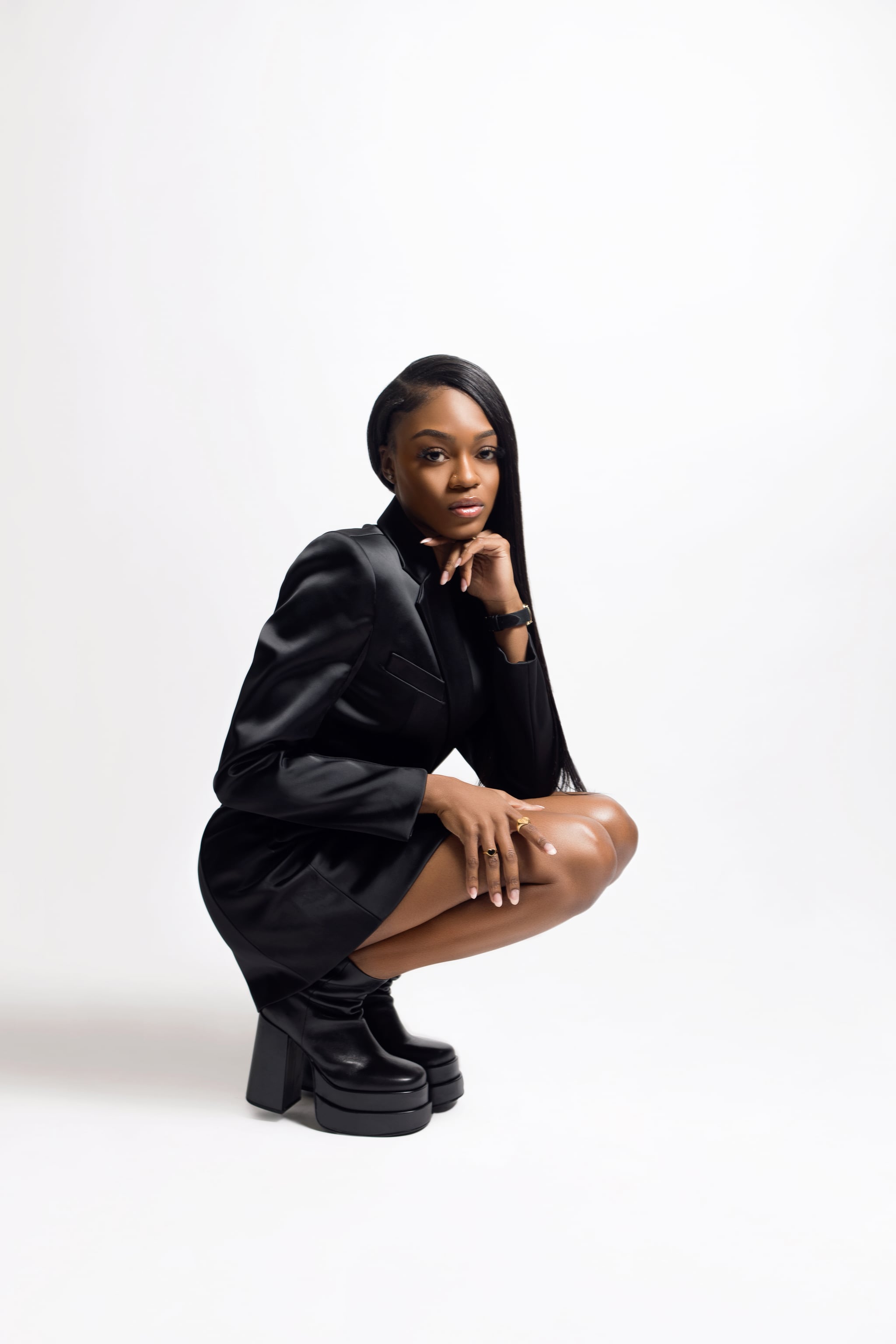 Image Source: Andrew Fennell
World, say hello to your next action star: Imani Lewis. The 23-year-old actor from Southside Jamaica Queens, NY, is ready to make a splash as the newest vampire slayer to hit the scene in Netflix's queer YA drama "First Kill."
Lewis is no stranger to the small screen — she's starred in shows like "The Equalizer" and Fox's "Star." She even has a little vampire experience under her belt from Netflix's "Vampires vs. The Bronx," a film she appeared in alongside Jaden Michael, Coco Jones, and Method Man. But for her first costarring role in a series, the breakout star finally gets a chance to show everyone what she can do on a bigger scale. "Oh, I'm ecstatic. I can't wait for everyone to see the show," Lewis tells POPSUGAR buzzing with enthusiasm. "I'm quaking. I don't even know what to do with myself. I'm so excited."
Based on a short story of the same name by bestselling author V.E. Schwab, Lewis stars as Calliope — the new girl in town who comes from a family of vampire killers. Her mission is to slay shy girl/undercover vampire Juliette (Sarah Catherine Hook), but her plan goes awry when she ends up falling for her first (failed) kill.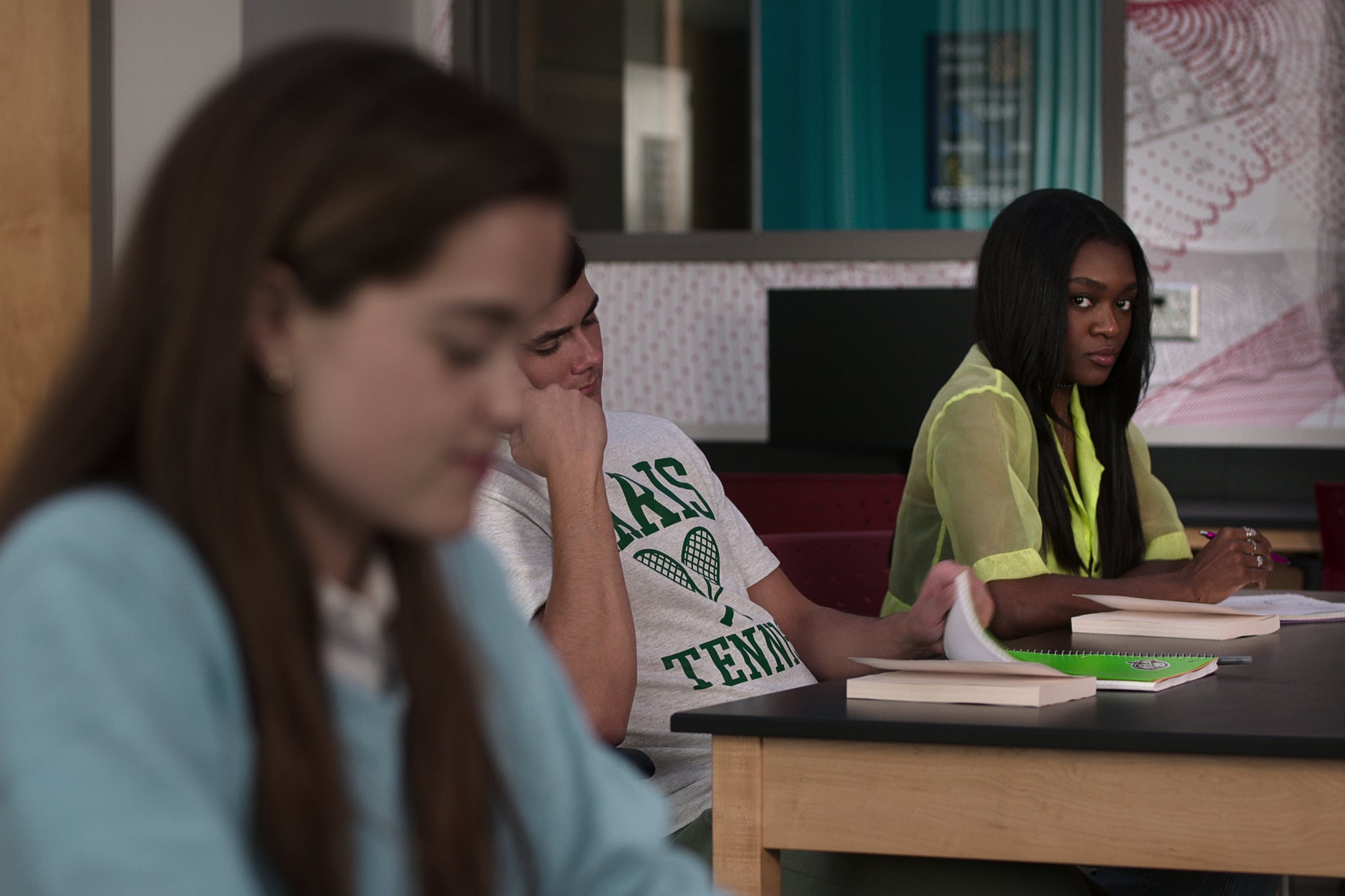 Image Source: Netflix
The Netflix show is basically "Twilight" meets "Buffy the Vampire Slayer" with a hint of forbidden romance similar to that of a modern-day "Romeo and Juliet." But the refreshing twist in "First Kill" is its queer teenage love story that exists as a subplot. It's not the main focus of the action-packed series, and Lewis appreciates that the storyline can simply exist without being the vehicle for the plot.
"The storyline in itself, just all the representation, I'm so honored to be a part of it," she says. "I love that it's a teenage love story. I love that it's a queer teenage love story between two young girls and that that's not their fight. That's not their journey. It's not a journey through sexuality. It's a journey through the lineage that they're born into and this mission that they're both born into: obtaining their first kills and earning their right and spot in their families."
Source: Read Full Article