Miss your local coffee shop? Here's what you need to start brewing at home
There are a lot of things worth missing while in quarantine, like visiting with your friends, eating at your favorite restaurant, or booking an appointment with your usual hairstylist. But, for coffee fanatics, there are few things they miss more than their local coffee shop.
For those of you craving your barista-made drink, we rounded up 11 coffee makers, grinders, pods, and accessories that will help you re-create your beverage of choice without leaving your home.
Coffee
Compostable Coffee Pods: Sample Pack, now on sale for $39.99 (14% off)
Not only are these coffee pods delicious, but they are made from plant-based materials that break down in just 90 days. This means you can enjoy six varieties of specialty-grade Arabica coffee without worrying about hurting Mother Nature. These Compostable Coffee Pods, which are original style Nespresso compatible, have been featured on The Guardian, Shark Tank, Yahoo!, SBS, Time Out, In Style, The Sydney Morning Herald, and more!
Gourmesso Nite Edition Bundle: 90 High-Intensity Blends, now on sale for $37.99 (9% off)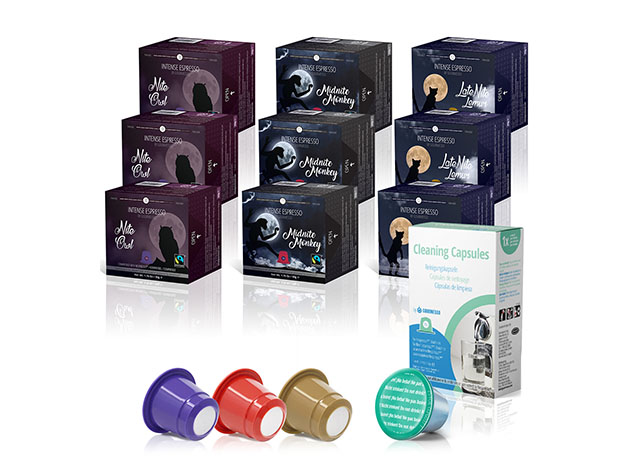 Do you prefer coffee with intense flavor? If so, then look no further than the Gourmesso Nite Edition Bundle. This 90-pack features the most intense blends of Gourmesso's espresso, including Nite Owl, Midnight Monkey, and Latenite Lemur. You'll be sure to experience the bold flavor and an intense aroma with these Nespresso-compatible coffee capsules.
Glorybrew 72 Compostable K-Cup Coffee Pod Bundle, now on sale for $42.99 (14% off)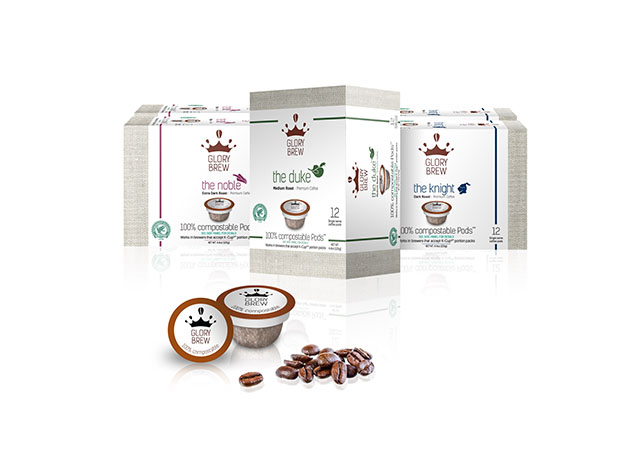 Glorybrew uses rich, aromatic coffee beans packed inside of 100% compostable pods to deliver you delicious coffee that eliminates plastic waste. These K-Cup compatible, BPI Certified pods give nutrients back to the soil while still offering you the convenience of your Keurig® machine. Plus, since the Glorybrew's coffee farms are certified sustainable by the Rainforest Alliance, you can feel extra good about supporting this brand.
Coffee Makers
Ratio Six Coffee Maker, buy now for $345 (15% off with code)
This Kickstarter funded coffee pot was crafted to simulate a virtual barista with just the touch of a single button. This slim, lightweight device combines functionality with an aesthetically pleasing design. Oh, and don't forget to use the coupon code RATIO15 at checkout to score 15% off your purchase.
Gourmia® GCM7800 Brewdini™ 5-Cup Cold Brew Coffee Maker, buy now for $149.99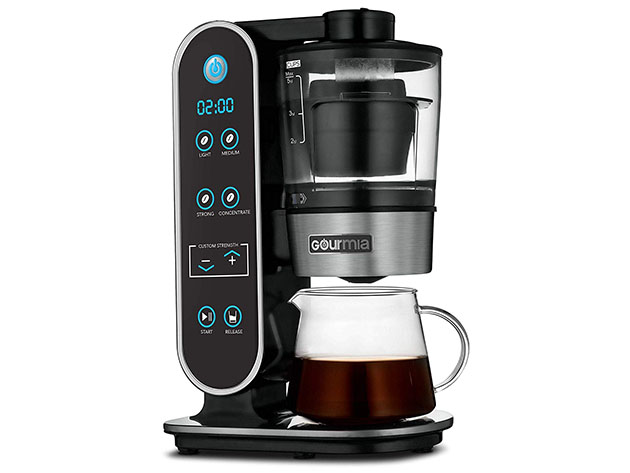 It can take up to 24-hours to make delicious, cold brew coffee—unless you have a Gourmia® GCM7800 Brewdini™ 5-Cup Cold Brew Coffee Maker. In just two minutes, this device's innovative vacuum technology turbo-charges the brewing process, delivering you ice-cold coffee right away.
BeanPlus Cold Drip Brewer Premium Kit, now on sale for $99.99 (23% off)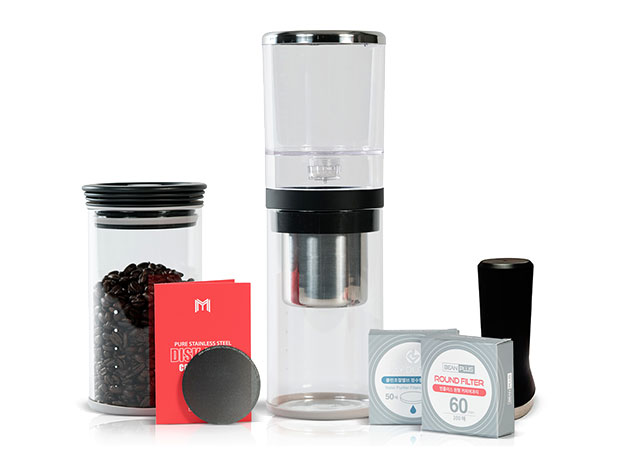 This device uses a drip method to deliver rich, delicious flavor with fewer grounds than traditional immersion-style brewers. Simply adjust the drip nozzle to determine your desired cold brew strength and you will enjoy a crisp cup of cold brew in as little as 4 hours. Included in this premium kit are extra filters and a sleek coffee tamper. Score!
Chefman 4-Cup Grind & Brew Coffee Maker, now on sale for $75.99 (24% off)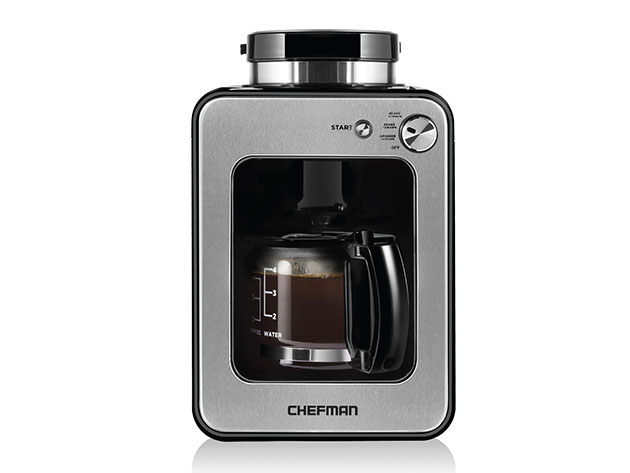 This integrated coffee grinder can brew a perfect cup of joe with either coffee grounds or coffee beans. If you choose to stick with full-sized coffee beans, then you will love being able to grind your coffee right before brewing it, which will help maintain the bean's oils and flavors. If you enjoy the convenience of coffee grounds, then the Chefman has you covered, making this coffee pot perfect for anyone who likes to switch things up.
FrankOne™ Cold Brew & Coffee Maker, now on sale for $79 (20% off)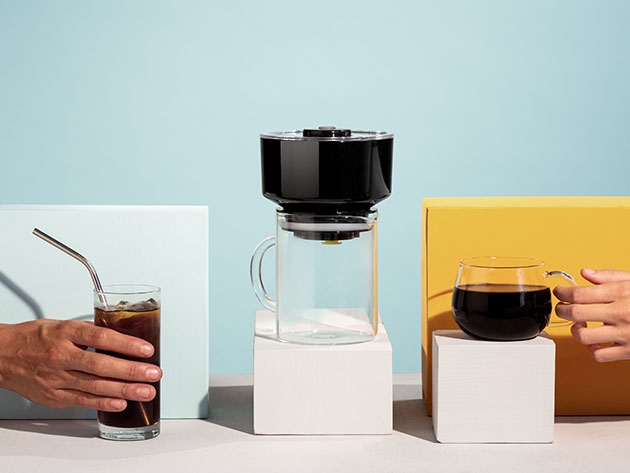 Want a device that crafts both a delicious, hot cup of coffee as well as a flavorful cup of cold brew? With this option, you can brew traditional coffee in as little as 30-seconds, plus, a cup of cold brew in just 4 minutes! Its no wonder why people cannot stop talking about the FrankOne™ Cold Brew & Coffee Maker. It has been featured in Gear Patrol, TechCrunch, Uncrate, Design Milk, and more.
Palmpress Coffee Press, buy now for $42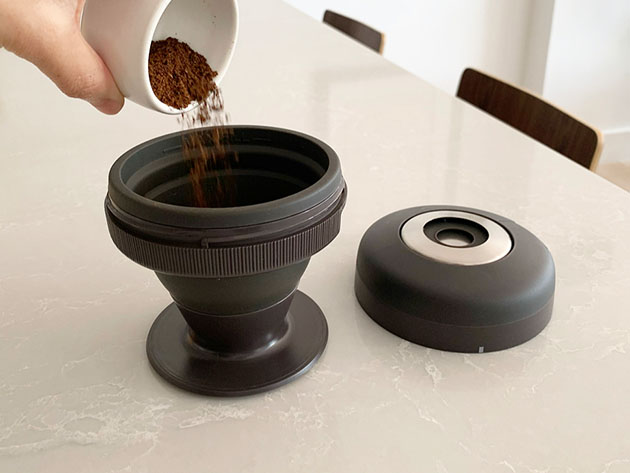 There's a reason why this coffee press won Best Compact Design in Wired's round-up of 10 Best Portable Coffee Makers. This tabletop device, which produces no waste, utilizes an immersion brewing method for an even extraction of coffee grounds that delivers incredible taste. Check out this quick video to see the Palmpress in action.
Coffee Accessories
Turn-N-Seal Food Vacuum Container with 2-in-1 Brew Scoop, now on sale for $24.99 (39% off)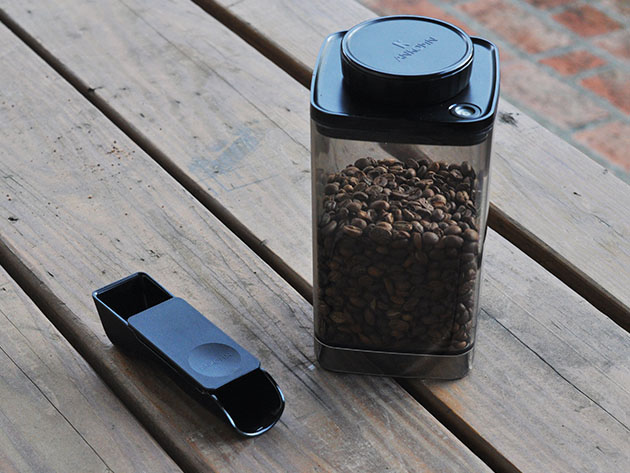 It's important to the integrity of your coffee beans that you store them in superior conditions to maintain maximum quality. This specially designed lid prevents both air and moisture from getting access to your coffee beans, which, in turn, locks in freshness and flavor.
Gourmia® GCG205 14-Oz Automatic 4-Mode Digital Conical Burr Grinder, buy now for $99.99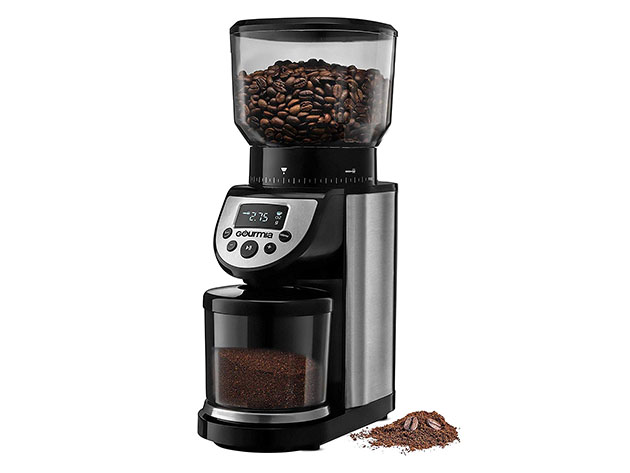 Are you a perfectionist who likes their coffee made a certain way? With the Gourmia Digitical Conical Burr Grinder, you can become hyperspecific by choosing from 39 grind sizes, which, in turn, will help you brew everything from French press to espresso. Plus, with its built-in scale, you can easily measure your grounds in grams, ounces, or cups.
Source: Read Full Article