Minka Kelly Talks Working Peep Shows at 17, Going to Strip Clubs with 'Exotic Dancer' Mother
In her upcoming memoir, "Tell Me Everything," Mina Kelly opens up about growing up around addiction and domestic violence, and how she finally learned to forgive and let go.
Minka Kelly chose to be fearless in her approach to her upcoming memoir "Tell Me Everything," out May 2, and she did so by tackling the hardest part about her life to discuss first.
"I started with the scariest part," she told People. "The part that I carried the most shame about, the part that I felt the most embarrassed of, the part that I hid my whole life, and the part that I've had people make me feel bad about."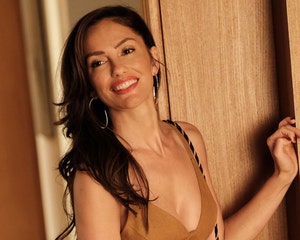 Minka Kelly Reveals Nude Scene She Turned Down On Set Of Euphoria
"I felt like that was just where i had to be the most brave," she explained. And she did, opening the book with how she went to work in peep shows at an adult book store at just 17 years old.
Waiting for your permission to load the Instagram Media.
Instagram Media Unavailable
This was after years of being moved from family and friends while her mother would disappear for weeks and months at a time, explaining that she'd determined she needed to be able to support herself.
Her complex relationship with her mother, who worked as an exotic dancer, was another facet of her traumatic childhood that she approached with candor.
According to Minka, she and her single mother spent years struggling to overcome poverty, even having to move into a storage shed at one point when they couldn't afford rent. Her mother would also often take her to work with her at a Los Angeles strip club.
"If she made a lot of money that night, we'd go grocery shopping at 2 a.m.," Minka shared. "My childhood was colorful and chaotic, unstable and inconsistent, unpredictable and hard a lot of the times. But the silver lining is that it made me a very adaptable person."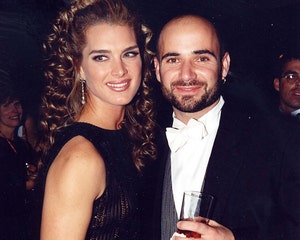 Brooke Shields Claims Andre Agassi Refused to Edit 'Many' Errors About Their Relationship In His Memoir
While she said she spent much of her youth wishing for normalcy in her life, and that her mother was more "like the other moms," Minka said she eventually came "to really appreciate how special she was."
Unfortunately, Minka said that realization didn't come until she was much older, and "in fact when it was maybe a little too late." Her mother passed away in 2008 from cancer.
Before that, though, the pair had become estranged after Minka started to find success and her mother started asking for more financial support. It wasn't until after her terminal diagnosis that Kelly confronted her mother.
"I saw her start to crumble in shame and regret and pain when she was already in so much of all of those things, and I just immediately thought, 'I don't need to do this to her,'" Minka recalled. "I only need to forgive her and love her. She's already broken. What is the point of pouring salt on the wound?"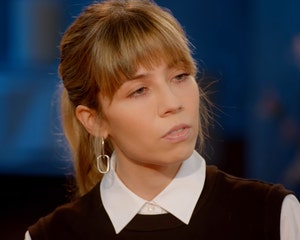 Jennette McCurdy Details 'Psychological Marriage' to Dying Mother Who Showered & Slept with Her on Red Table Talk
Elsewhere in the book, the actress opened up about her first romantic relationship, which she said led to a coerced sex tape and an abortion. Later, when she landed her breakthrough role on "Friday Night Lights," she went against director Peter Berg's recommendation and dated her co-star Taylor Kitsch.
"I think that relationship taught me to not have on-set romances," she said. "But you have to learn it for yourself."
She also opens up about reconnecting with her father later in life, former Aerosmith guitarist Rick Dufay. She said that it took her years to let go of grudges about her parents separating and come to just see them as flawed humans like everyone else.
Overall, pouring her life out onto the page proved extremely cathartic for Minka, especially when it came to getting out "the parts that I carried a lot of shame about my whole life."
She told People that she hopes her book can help others who have "complicated relationships with their mothers feel less alone." She also wants to encourage people to realize that their circumstances don't have to define them.
Waiting for your permission to load the Instagram Media.
Instagram Media Unavailable
Source: Read Full Article