Meghan Markle's Next Projects Include Cookbook, Blog and Kitchenware Line, Says Source
Meghan, Duchess of Sussex is known for being a "people person," which makes the career of being a royal much more isolating than what she obviously preferred. Now that she and Prince Harry have stepped aside as official royals, her life has shifted back to somewhat like it was before.
Even though it seems Prince Harry and Meghan are nomads lately, Meghan is reportedly already making plans to do some things connecting with people again. Part of this will involve reviving one thing she once had online and previously forced to shut down. Also, she may be creating a product line, proving definitively Meghan is no longer a "senior royal."
The stigma of being a "senior royal" for Prince Harry and Meghan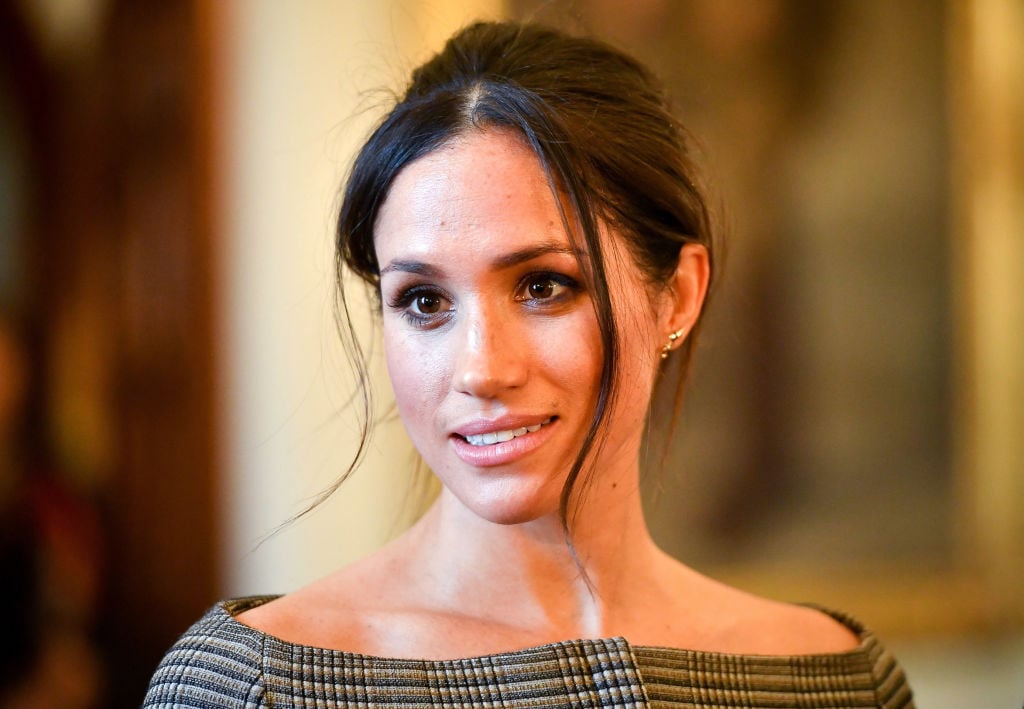 Prince Harry was reportedly the one who orchestrated removing his and Meghan's senior royal titles, a designation one might snicker at anyway considering their ages. The royal couple is reportedly very happy they managed to remove themselves from the clutches of the British press. It gives an opportunity for not only Prince Harry and Meghan to find peace, but also a more normal upbringing for Baby Archie.
Cutting ties with the royals meant finding some inroads to earning their own income as well. Because Meghan loves linking with the public, starting new endeavors with the potential to connect with consumerism and people was no surprise.
As US Weekly reported recently from inside sources, Meghan's top priority is continuing with their charity work. The couple reportedly has quite a few philanthropic ideas in the works. Although the real news is Meghan's pursuance of things that could generate millions of dollars for her and the family.
One of those is going to be writing a follow-up to her previous cookbook called Together: Our Community Cookbook. What this will entail is unknown, unless it celebrates the food of Canada or LA, where they now live.
Meghan may resume her blog called The Tig
Many will remember back to when Meghan had to shut down her old blog, The Tig, because royal protocol demanded it. Doing so was just one part of the isolation becoming a royal requires.
A number of Meghan's fans later found the blog on Archive.org and managed to post some of her essays. One talked about "Being Enough" where she analyzed her early 20s and realized she could just be herself. It was an insightful examination of self-care, which was the blog's overarching theme.
Reports are she may bring The Tig back into existence, presumably as a self-care blog again. Of course, the public may be able to leave comments when she posts new blogs. Even though Prince Harry and Meghan already connect with the public at times on their Instagram account, Meghan being able to do further on her blog would make it more personal.
Talk about an easy monetization process for a blog. If she monetizes The Tig, no doubt it would generate millions of dollars in a short time.
Meghan will also put out cookware
According to the above US Magazine report, Meghan will also design and release cookware into the marketplace. Otherwise known as "kitchenware," it's not hard to imagine Meghan becoming almost like another Martha Stewart.
Her first cookbook compiled recipes from women of families who lived in Grenfell Tower that tragically burned in West London. Perhaps her kitchenware will connect to something charitable in creating food celebrating solidarity as in the first book.
The product plan sounds grounded since Meghan and Prince Harry perhaps cook their own meals nowadays. Being removed from having royal chefs prepare everything they eat emphasizes their personal freedom.
Source: Read Full Article