Mega Millions hits $1.1B: How the Fed is fueling whale-sized jackpots
video
Jackpot CEO reveals plan to digitize the lottery industry
Jackpot CEO Akshay Khanna reveals how the startup plans to disrupt the $100 billion lottery market on 'The Claman Countdown.'
The Mega Millions jackpot estimate for Tuesday's drawing is the third-highest on record at $1.1 billion, topping the 10-figure mark for the fourth time in as many years.
While there are several factors that play into determining the size of the purse, recent prizes – like the $1.337 billion jackpot won in July and the most recent win of $502 million in October – are getting a little extra juice thanks in part to the actions of the Federal Reserve.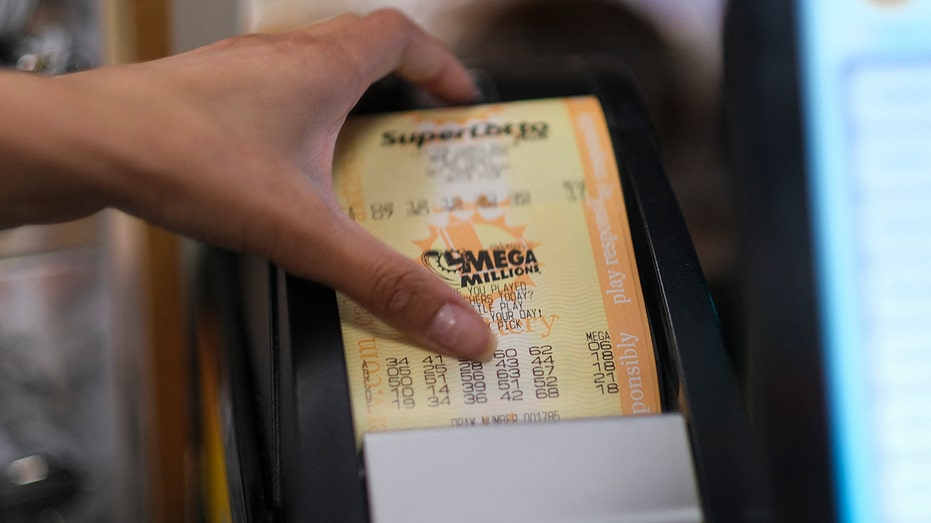 A cashier prints out a Mega Millions lottery ticket at a 7-Eleven convenience store in Chino Hills, California, July 28, 2022.  (Photo by RINGO CHIU/AFP via Getty Images / Getty Images)

The Mega Millions prize estimate is figured based on a combination of forecasted ticket sales that determine the estimated cash value, and is an annuity prize based on the 30-year U.S. Treasuries rate – which trends closely with the Federal Funds rate.

FED OFFICIALS EXPECT TO KEEP INTEREST RATES ELEVATES FOR 'SOME TIME,' MINUTES SHOW

After nearly a year of the central bank hiking rates, the 30-year Treasury bond sat at 3.66% on Monday, up markedly from 2.09% a year ago. So gamblers can tip their hats to the Feds for the extra sweetening of the pot in recent jumbo jackpots.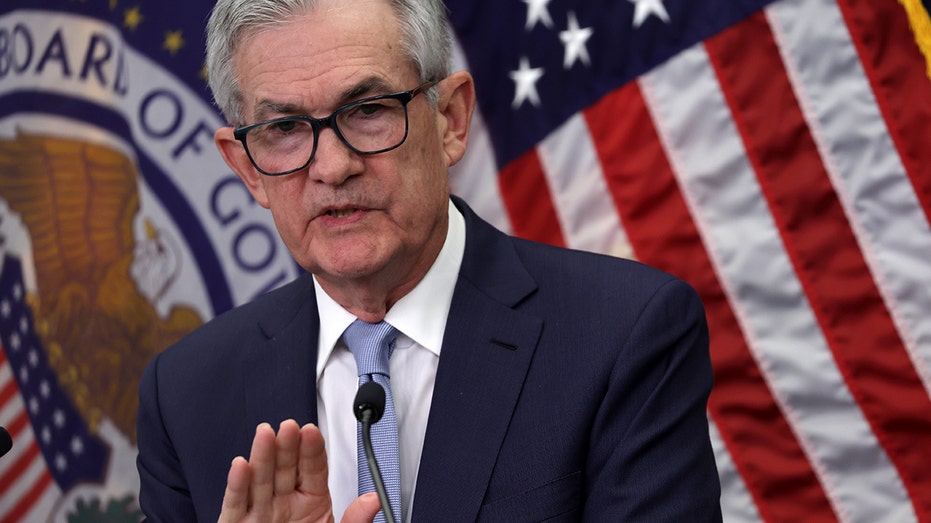 Federal Reserve Board Chairman Jerome Powell speaks during a news conference after a Federal Open Market Committee meeting on Dec. 14, 2022 in Washington, D.C. (Photo by Alex Wong/Getty Images / Getty Images)

However, before any winners start drafting a thank-you letter to Fed chair Jerome Powell for the boost, know that economic policy is not seen as a significant driver. Danielle Frizzi-Babb of the Ohio Lottery says interest rates play a minor role in determining the size of the prize.

LOTTERY WINS OF 2022: A LOOK BACK AT PEOPLE 'HITTING THE JACKPOT'

The current Mega Millions sequence began in October and actually benefited from a record-setting Powerball jackpot in the fall, the lottery official explained. She said that when folks get excited about a massive jackpot, it drives traffic to retail locations and will sometimes drive sales for other games, too.
Play stubs are displayed at the lottery counter at Broad Street Liquors, Tuesday, Jan. 3, 2023, in Timonium, Maryland. An estimated $1.1 billion Mega Millions jackpot set for Tuesday night will give lottery players a chance to start the new year with ((AP Photo/Julio Cortez) / AP Newsroom)

There is also a heightened consumer interest in playing the lottery during the holidays, which also drove up the current prize. 

GET FOX BUSINESS ON THE GO BY CLICKING HERE

Ultimately though, Frizzi-Babb told FOX Business, "We can never predict when we're going to see one of these big jackpot runs."

"It's still a lottery game," she said. "It's still the luck of the draw."

Source: Read Full Article