Kendra Scott jewelry brand launches foundation to support women, youth: 'Do good first,' founder says
video
Jewelry company Kendra Scott giving away $100K in 12 days
Kendra Scott CEO Tom Nolan explains 'The Giving Gives On' holiday campaign will donate $100,000 to women and children charities across the country. 
Kendra Scott is furthering its mission to "shine bright and do good" with a new philanthropic initiative.
On March 8, 2023 – International Women's Day – the jewelry brand, headquartered in Austin, Texas, announced the launch of the Kendra Scott Foundation.
The foundation aims to empower women and youth in areas of health and wellness, education and entrepreneurship, working as a component of the Austin Community Foundation nonprofit organization.
CHILI'S DONATES $100 MILLION TO ST. JUDE IN MAJOR 20-YEAR MILESTONE
Brand founder Kendra Scott shared with FOX Business that her dream was to build a company not only around fashion and design, but with the added purpose of "making a difference in the world."
"At the start of my business, [giving back] was through simple product donations for galas and fashion shows," Scott said in an email to FOX Business.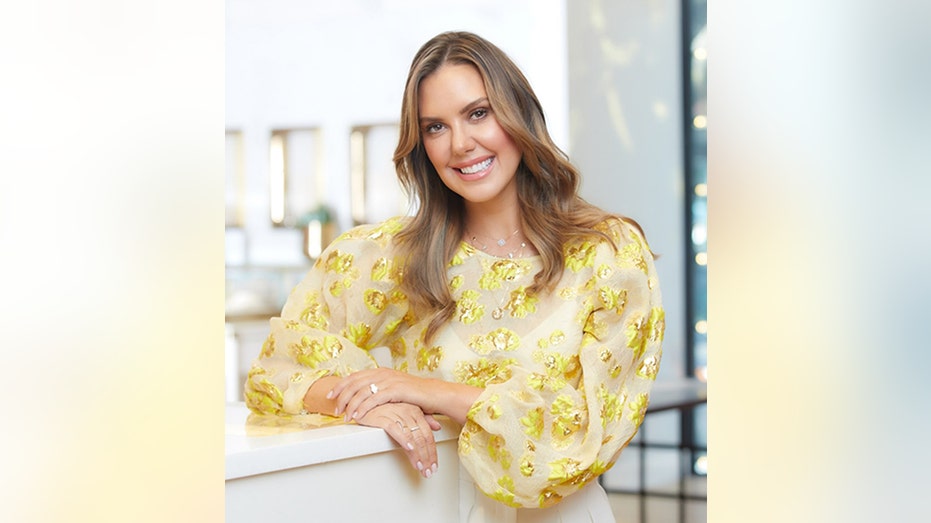 Scott began her philanthropy with product donations for fashion shows and galas, she said. Earlier this month, she launched her foundation. (Kendra Scott / Fox News)

"And over the past 20 years," she continued, "we have evolved our philanthropic efforts more than I ever could have imagined."

The founder said philanthropy remains one of the "core pillars" of the Kendra Scott brand; the company has implemented programs that support causes such as breast cancer research, literacy in underserved communities and women's entrepreneurship.

KENDRA SCOTT REVEALS HOW DOLLY PARTON INSPIRED HER TO BECOME ONE OF THE RICHEST SELF-MADE WOMEN IN AMERICA

"The Kendra Scott Foundation is equipping us for the next 20 years as we continue to find ways to deepen our investments and impact in these areas," she said.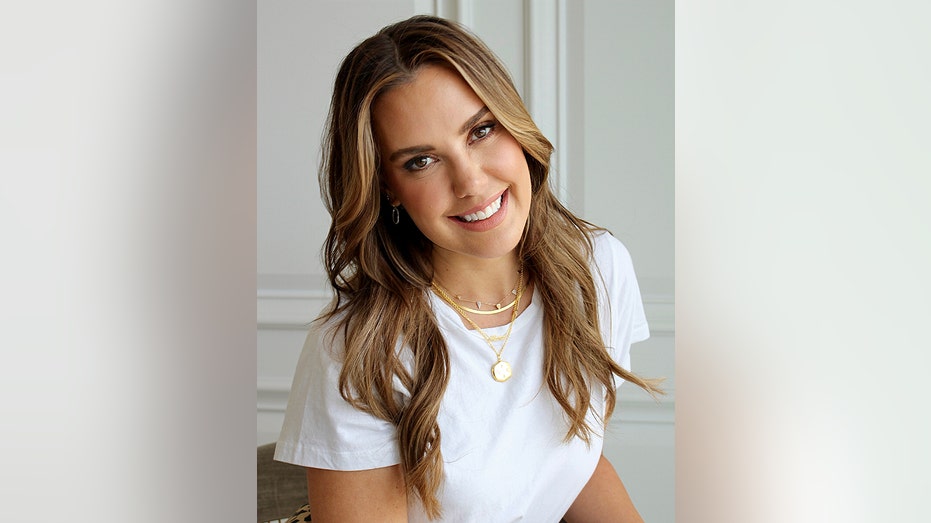 Kendra Scott founded her jewelry brand with "doing good" as a priority before making sales, she said. (Kendra Scott / Fox News)

Since 2010, Kendra Scott has given more than $50 million in various donations through these programs, she noted.

The foundation will "deepen our commitment to our community" by broadening programming while continuing to donate a portion of the company's annual revenue to these causes, she also said.

CHOBANI CEO LEADS TURKEY, SYRIA EARTHQUAKE RELIEF, ASKS OTHER CEOS TO STEP UP

Through the Kendra Scott Foundation, supporters can directly contribute to the brand's core programs, Scott also said.

These include Yellow from Pink: Breast Cancer, which funds breast cancer research and encourages patients and supports families, as well as Kendra Cares, which allows patients at pediatric hospitals to customize their own jewelry at no cost through a creative arts program.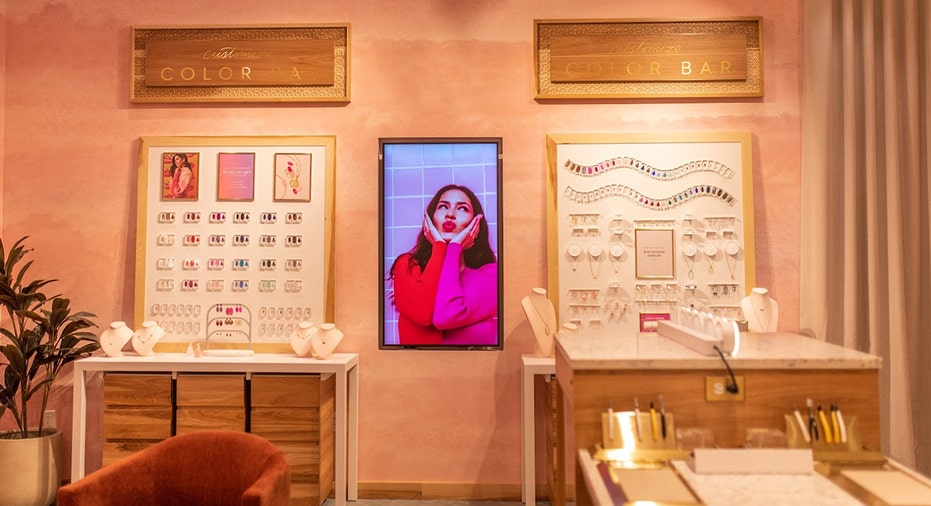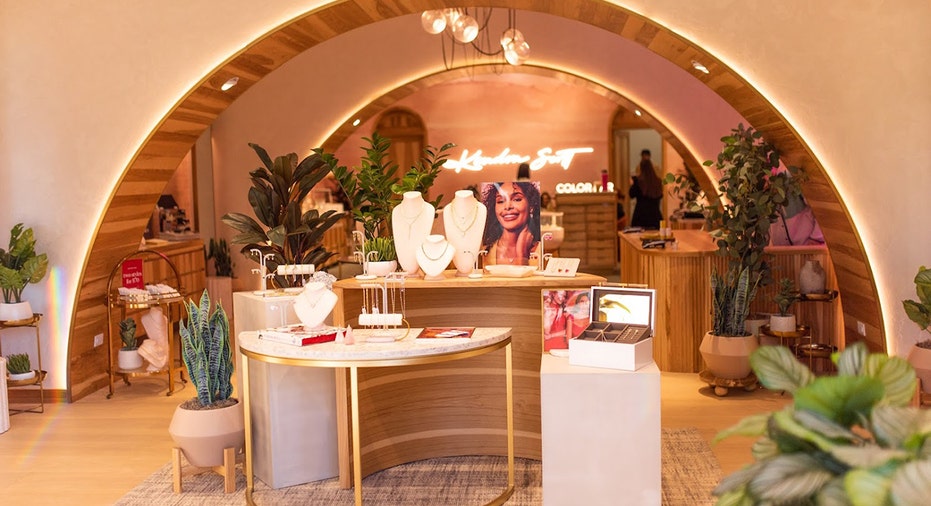 Image 1 of 2

Kendra Scott's color bar offers customizable jewelry with more than 50 styles and 30 stones. | Fox News

The Kendra Scott Foundation will also continue to support educators and underserved communities through scholarships, literacy initiatives and library beautification.

Scott said the foundation will further its efforts with the Kendra Scott Women's Entrepreneurial Leadership Institute at The University of Texas at Austin.

"My intention when I started this business was always to do good first and sell jewelry second, and the launch of the Kendra Scott Foundation will allow us to continue to do just that for decades to come," she also said.

ELON MUSK DONATED AROUND $1.95 BILLION IN TESLA SHARES TO CHARITY IN 2022: FILING

"I have always strived to use my talents to improve the lives of others, especially women who need to be connected to sources that will help them flourish," she continued.

"This is why the Kendra Scott Foundation was created and the reason we are so driven and inspired to expand our impact and reach even more women and youth each and every day," she added.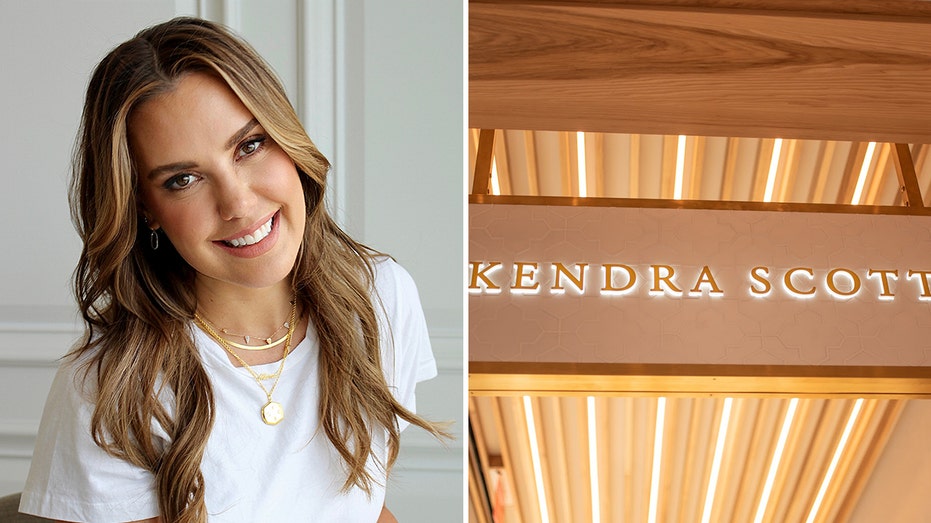 The Kendra Scott Foundation will continue to contribute to the brand's three pillars: health and wellness, education and entrepreneurship. (Kendra Scott / Fox News)

Scott said that she hopes her company will continue impacting the lives of women and youth while establishing her brand's reputation as an organization that has made a "tremendous impact."

CLICK HERE TO SIGN UP FOR OUR LIFESTYLE NEWSLETTER

She continued, "I also want our customers to feel inspired by the work we do through the foundation while knowing that a portion of their purchase is going towards a good cause and they are a vital part of the solution." 

Scott added, "Just as our core brand pillars have guided this brand since the beginning, the key areas of giving will drive the foundation to surpass our wildest dreams."

CLICK HERE TO READ MORE ON FOX BUSINESS

Contributions to the Kendra Scott Foundation can be made at ken01.kimbia.com/donate.

Source: Read Full Article