Jake Paul's latest fight is not about Jake Paul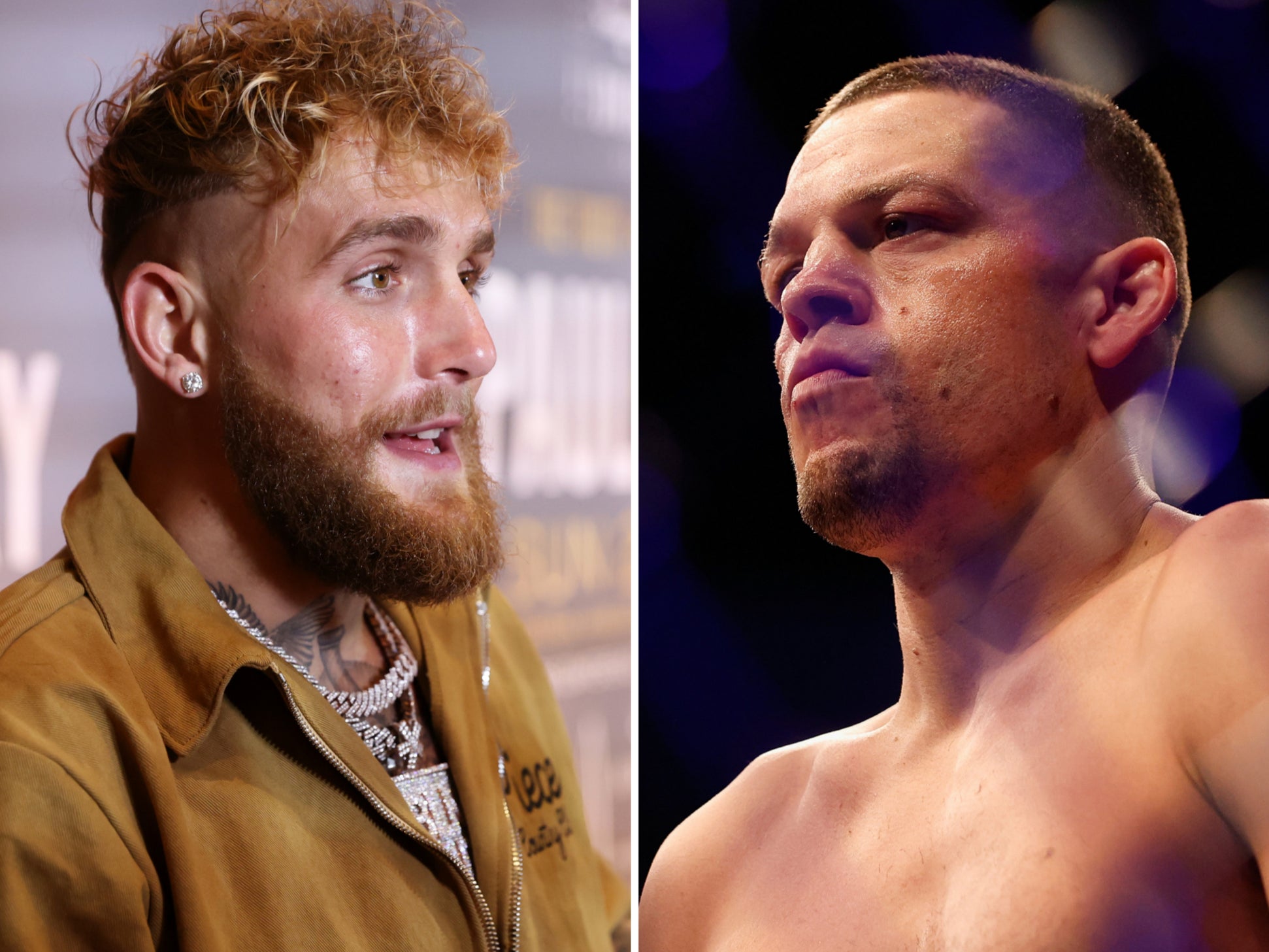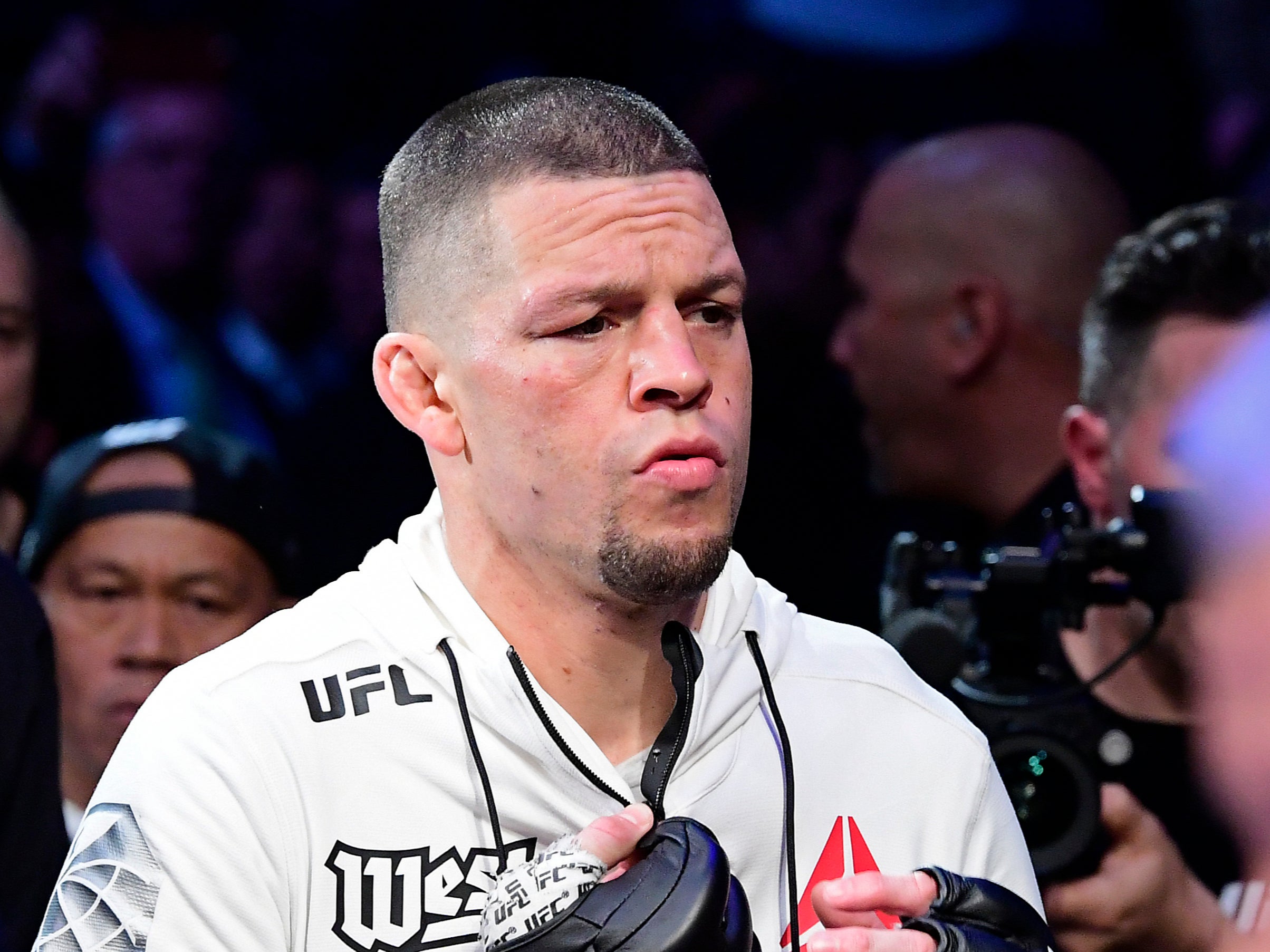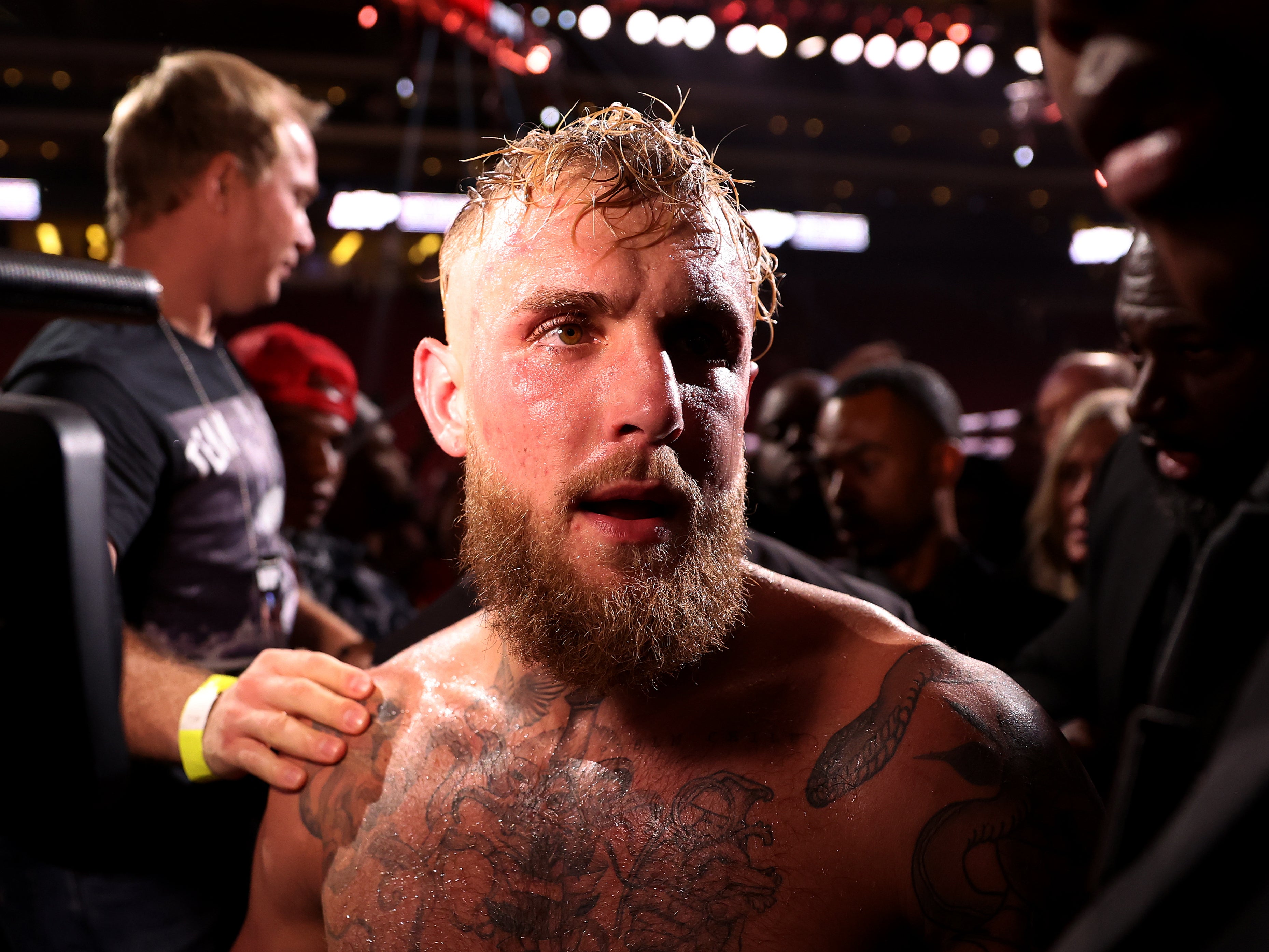 This time, it could be argued, Diaz is doing the heavy lifting, which may sound ironic given the American's trademark apathy in the run-up to the fight. That's because the focus of this Jake Paul fight is different than the focus of the last Jake Paul fight. When Paul fought Fury, the narrative centred on whether the divisive social-media star could actually beat a 'proper boxer', even though Fury's pedigree does not line up with his lineage. That question, which had existed for years, was finally answered in Diriyah, leaving Paul's detractors delighted. Now, though, it is not about how Paul will fare; the intrigue surrounds Diaz, and it comes from the MMA community.
This does actually provide a familiar feeling around a Paul fight, if not his bout with Fury. In previous outings, Paul knocked out ex-UFC champion Tyron Woodley after outpointing him in their first fight; he knocked out Ben Askren, who was an MMA champion before joining the UFC, and he beat the consensus greatest MMA striker of all time – Anderson Silva – via decision. Each opponent was willed by MMA fans to stop this 'pretender', Paul, from making a mockery of their preferred sport, even though Paul's success against these athletes said very little about MMA and how the YouTuber would fare in a cage fight.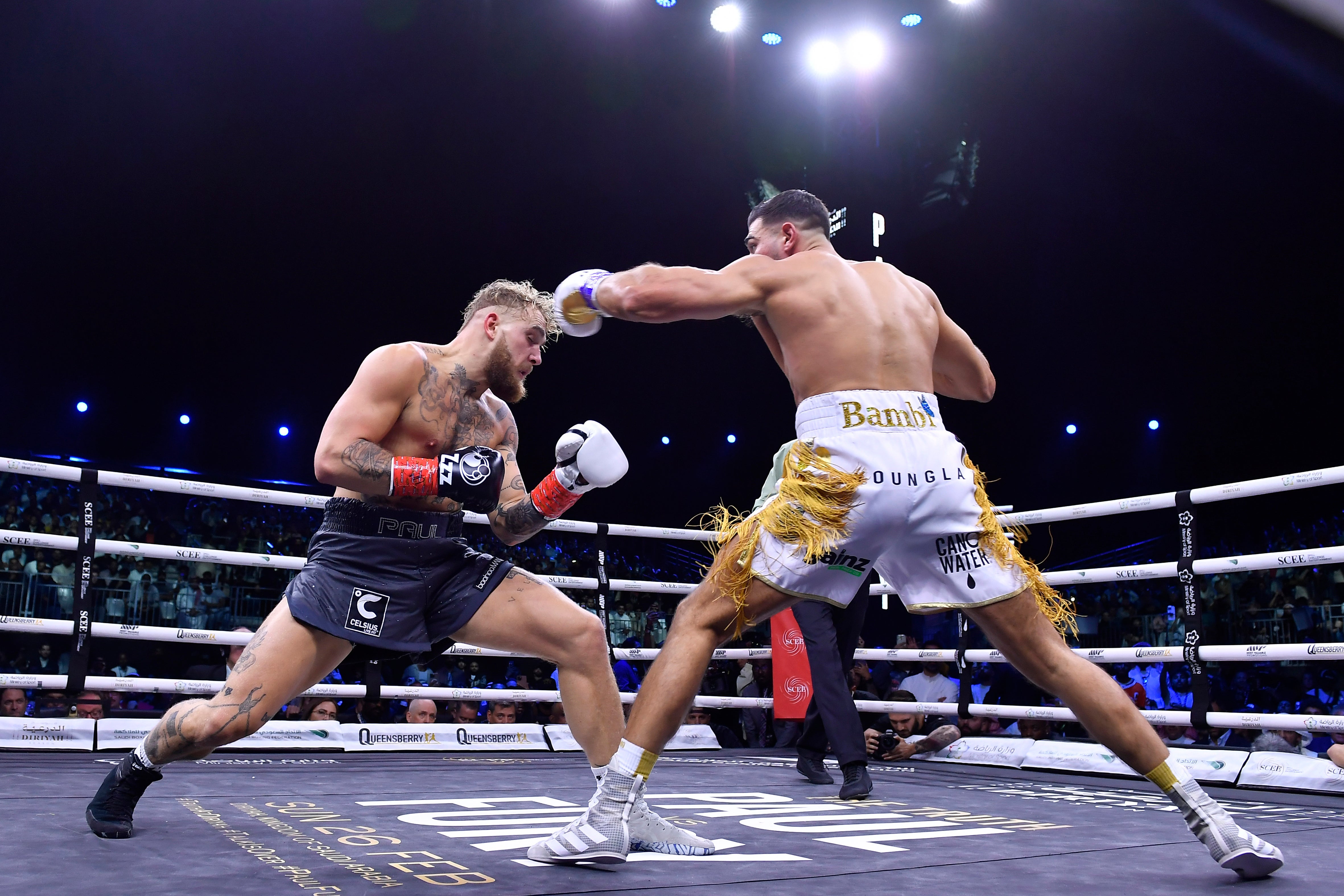 Paul, left, knocked down Tommy Fury late in their fight but lost on points
Even so, MMA fans feel similarly about Diaz's contest with Paul, and perhaps even more strongly, such is the adoration that most have for the 38-year-old. Silva, too, is adored by the community, while Askren and Woodley are divisive in their own ways but command respect nonetheless. Yet they all failed against Paul. There were asterisks, admittedly: Silva was 47, while Askren and Woodley are ageing wrestlers. Askren had even retired from competition and Woodley was on a brutal losing streak.
So, how does Diaz compare? The welterweight's record has always been mixed, with the American becoming a fan favourite for his personality, soundbites and style, rather than for any significant winning streak or title triumph. The Californian's jiu-jitsu is his greatest asset, though his cardio and volume striking have aided him significantly. In 2016, when he stepped in at late notice and submitted Conor McGregor, Diaz achieved mainstream popularity. When he narrowly lost the pair's highly-anticipated rematch five months later, his star hardly fell.
His octagon outings have been sporadic in the years since: an impressive points win against ex-lightweight champion Anthony Pettis in August 2019, a TKO loss to Jorge Masvidal three months later – when Diaz's so-often-leaky blood betrayed him and forced a doctor stoppage – and a decision defeat by soon-to-be welterweight champion Leon Edwards in 2021. Then, of course, came his fitting UFC exit on the night he submitted Tony Ferguson.
A key reason for Diaz's decision to leave the UFC was a dispute over his pay – the same issue that many fighters have raised in recent years, but one that Diaz had additional ammo to combat, given his pulling power. Even so, he didn't make much of a dent in the UFC's armour, and the option of a clash with Paul made too much sense to ignore.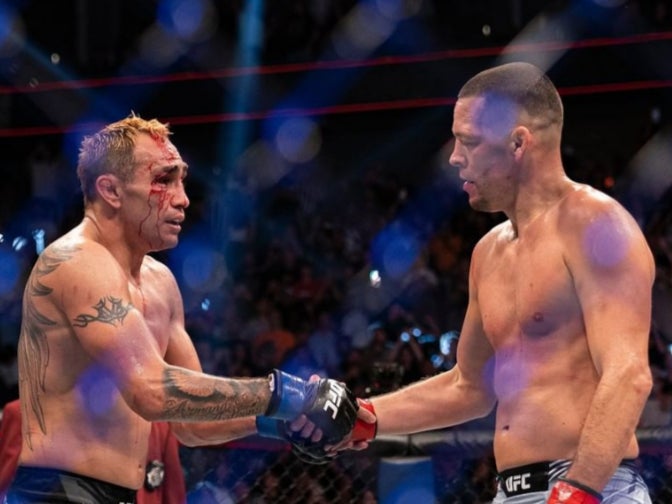 Diaz, right, after beating Tony Ferguson in September 2022
That is, in a monetary sense at least. In other regards, this is a dangerous proposition. Diaz is 12 years Paul's senior, and while his boxing fundamentals are solid, he is not known as an out-and-out striker. Furthermore, he is especially prone to suffering cuts, which cost him against Masvidal – although he was admittedly losing that fight anyway. It may yet cost him against Paul. Many MMA fans fear an unceremonious end for Diaz in this fight, much as the veteran is known for his perseverance. Maybe such an end will not come via the sort of one-punch KO that ruined Woodley, but maybe it will come courtesy of a doctor deeming Diaz unfit to continue.
Recommended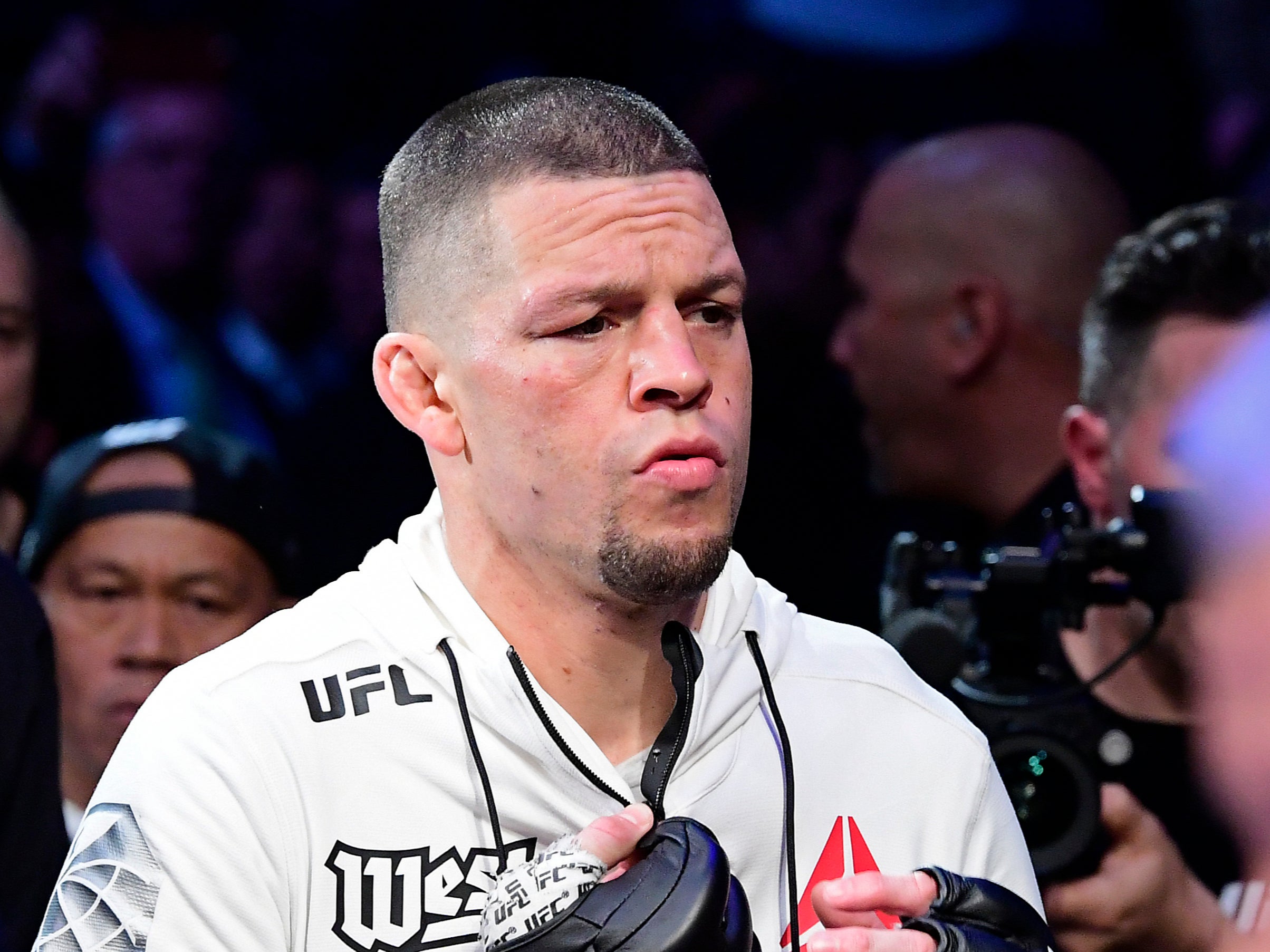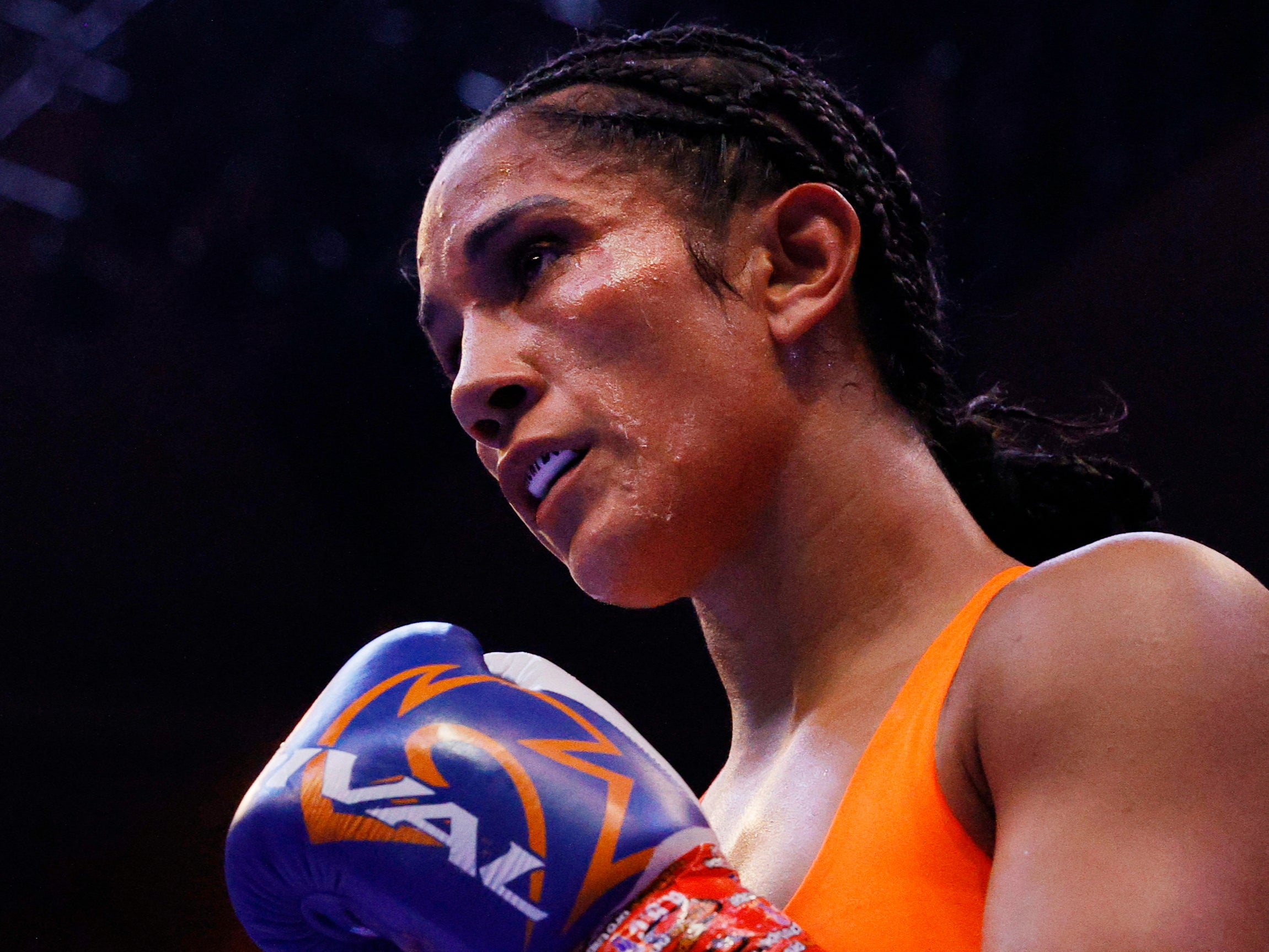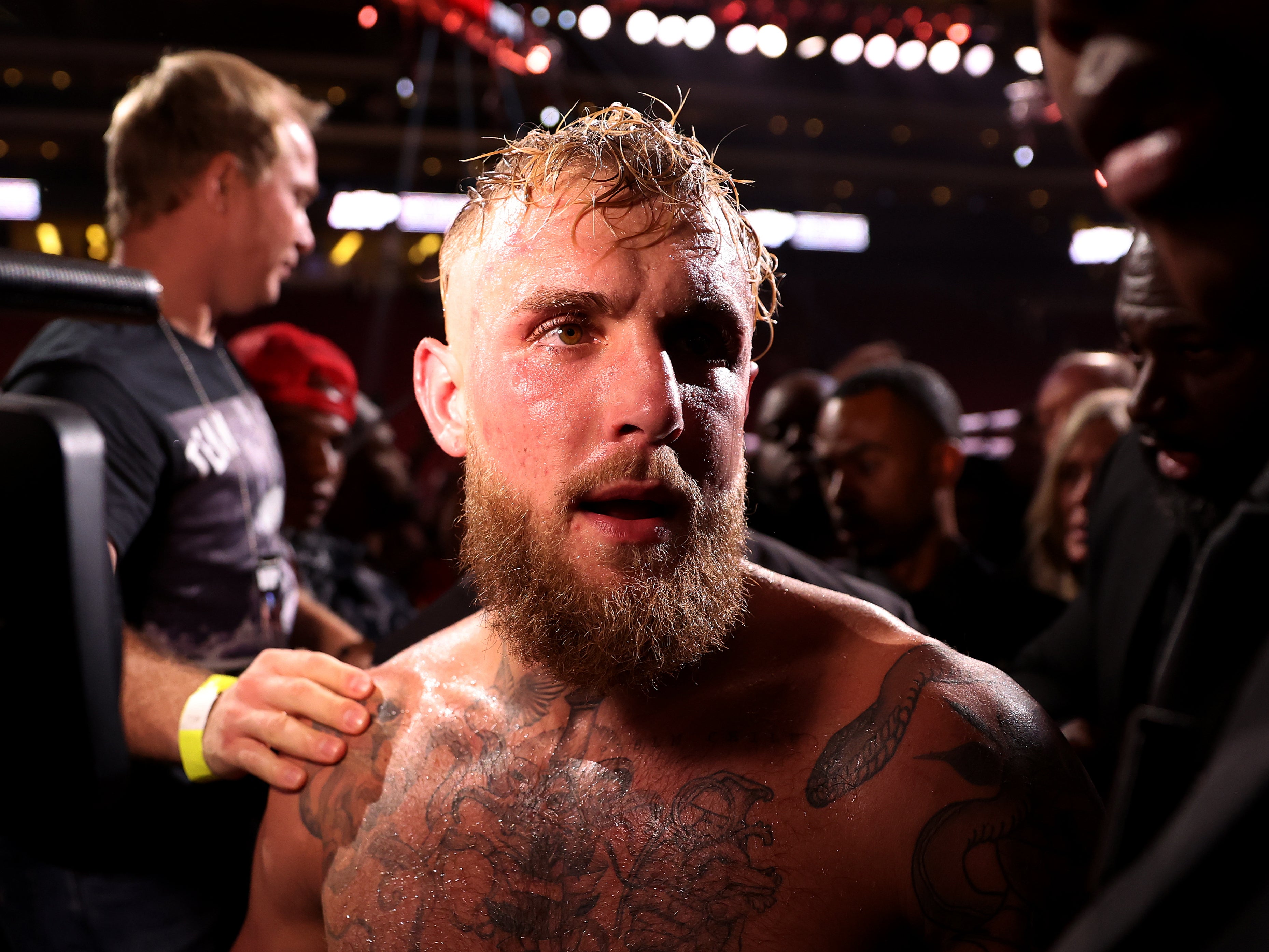 Then again, maybe it won't come at all. "The thing about [Paul] is, he knows that MMA fighters can't box and they're in over their heads," Diaz said on Wednesday, "because he went in there and worked a bunch over in training and in fights. MMA fighters don't know this, but the thing about that is: I'm in on the same secret, and I've been in on that since I was 15. I'm not your average wrestler, MMA fighter. When these guys he fought were in the wrestling room at five, six, seven, 10, 15 years old, I was boxing the whole neighbourhood, boxing every pro I could find. I was boxing the highest level I could find, my whole career."
Diaz believes that will be the difference this weekend. The MMA community will hope it is.
Source: Read Full Article