Bebe Rexha Confirms Split From Boyfriend After Posting Texts About Weight Gain
"You really are trying to make a b-tch cry," Rexha said before breaking down in tears onstage
Bebe Rexha and Keyan Safyari are officially broken up.
The 33-year-old singer revealed on Friday that she and her boyfriend Safyari have called it quits after she made public text messages about her weight gain that many believed were from him.
The Me, Myself, & I singer shared the announcement with the crowd at her London concert of her Bebe Rexha: Best F'n Night Of My Life tour, telling the audience in a video posted on the social platform X (née Twitter), "Now I just went through a break-up so I might get a little emotional, so you need to help me here."
As the night went on, fans began to shower Rexha with love, with one fan holding up a sign reading, "You are enough," that went on to catch Rexha's eye while she was performing her song, I Am.
Emotional from the sweet message, the I'm Good singer responded, "You really are trying to make a bitch cry," breaking down in tears thereafter.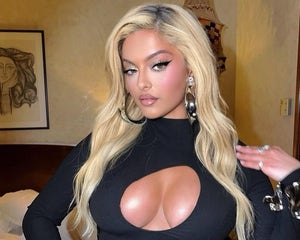 Bebe Rexha Hits Back at Body Shamers
Rexha and Safyari began dating in 2020, with the pair's break-up coming shortly after she shared screenshots of texts about her weight without ever identifying who the messages were from. In an Instagram Story posted on July 16, the messages showed someone telling her: "I always said I would be honest with you and your face was changing so I told you it was…that was the conversation we were having and you asked."
"Because I care, would you rather I lied to you?"
"Obviously you gained weight and your face changes? Should I pretend it didn't happen and that it's ok? Come on I gain 3 pounds and you call me chubbs and fat. Doesn't mean you don't love me. If you're trying to find reasons to break up this makes sense…but it's not the real reason," the messages continued, noting how Rexha had gained "35 pounds."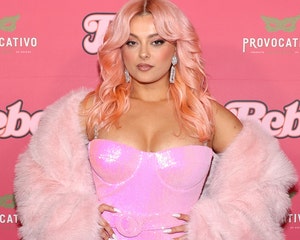 Bebe Rexha 'Black and Blue' In New Bruise Pic, Offers Update on Recovery After Phone Incident
The messages went on to say, "you know I have always found you beautiful and loved you no matter what" and encouraged her to "speak to a therapist" so that she could "get to the root of the problem."
This wouldn't be the first time Rexha has addressed those commenting on her weight, responding to a string of body shamers online in recent weeks.
One of Rexha's responses reads "I know I got fat, I'm just so sick of people talking about it"; with another post noting, "Human beings go through weight fluctuations it's like and you don't know what people are going through. Meds, disease, etc."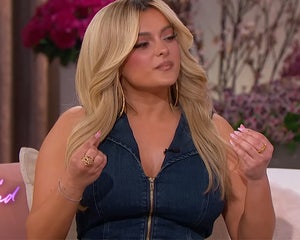 Bebe Rexha on Social Media Obsession with Her 'Weight Gain,' Talks PCOS Diagnosis
Source: Read Full Article