Beatles: Why Mick Jagger Nearly Felt 'Sick' When He Heard 'Love Me Do'
"Love Me Do" was the Beatles' first hit. It remains an iconic song. Few track better encapsulate the innocent rock 'n' roll of the Fab Four's early hits.
However, not everyone who heard the song back in the day liked it. Mick Jagger of the Rolling Stones was rather upset when he heard it. He felt the Beatles were stealing his band's musical style – but also found the song inspiring.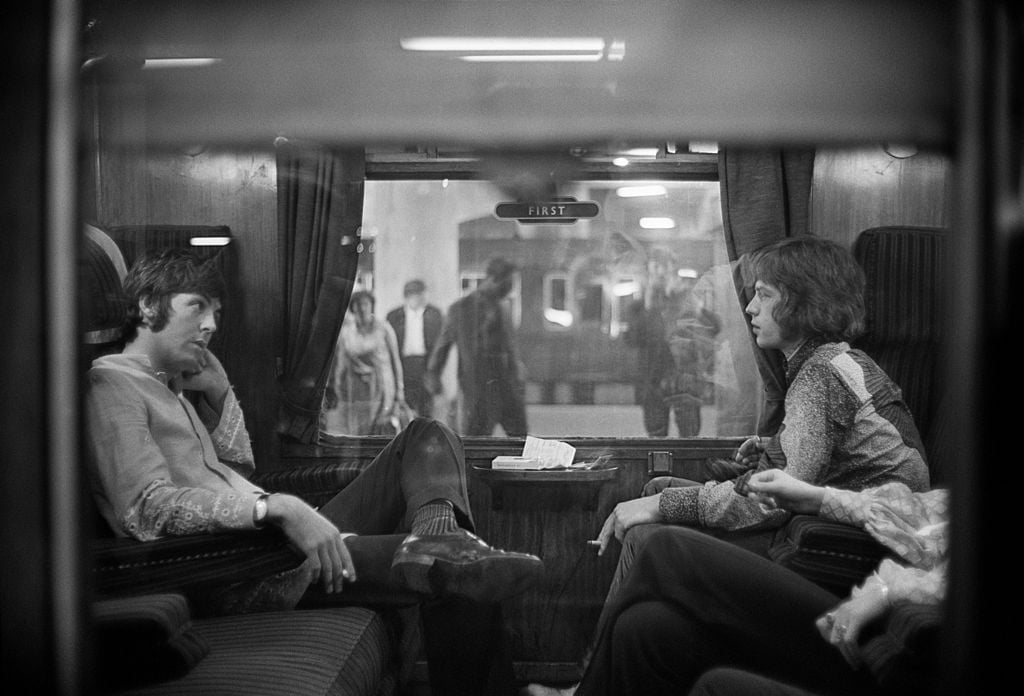 The impact 'Love Me Do' had on the Rolling Stones
"Love Me Do" is a song that blends lots of genres. You can hear elements of rock 'n' roll, blues, and R&B in it. "Love Me Do" is pretty close to being a Rolling Stones song. It just needs lyrics that are more provocative and a throatier vocal performance.
Jagger noticed the similarity between "Love Me Do" and the Rolling Stones' music, as did the band's producer, Brian Jones. They felt the Beatles had stolen their style. At the same time, they saw it as a departure from the rest of the British music scene, which they saw as unhip.
"Love Me Do" changed the Rolling Stone's perspectives on the trajectory of their careers. The Rolling Stones took influence from many American artists. They never expected to have hits in America because the styles of music popular in the U.S. at the time were so different than the music they were making. They initially thought blues fanatics and only blues fanatics would take to their music.
However, "Love Me Do" gave them some hope. They felt the song's success signaled a sea change in public tastes. If the Beatles could have a hit with a bluesy rock 'n' roll single, why couldn't they? Perhaps the Beatles paved the way for the Rolling Stones to have a decade-spanning run of chart hits!
What Mick Jagger thinks of the Beatles
Jagger recounted the anecdote about "Love Me Do" when he inducted the Beatles into the Rock and Roll Hall of Fame in 1988. "We were doin' Chuck Berry songs and blues and things and we thought that we were totally unique animals. And then we heard there was a group from Liverpool and they had long hair, scruffy clothes." He took some time to joke about Liverpool's poor reputation.
He continued "But they had a record contract. And they had a record on the charts, with a bluesy harmonica on it, called 'Love Me Do.' When I heard the combination of all these things, I was almost sick."
However, Jagger ended his speech on a positive note. Jagger ultimately praised the Beatles. He said they helped lots of other British bands break through commercially. He also said he was proud to induct the Beatles into the Rock and Roll Hall of Fame.
Also see: Beatles: Was 'Eleanor Rigby' Inspired by a Real Woman?
Source: Read Full Article