American Idol 5th Judge: Missing 26th Contestant Revealed as Ladies Dominate, Guys Fall Apart
After only showing 25 of this season's Top 26, one eliminated contestant returns for their second shot as the second half of the Top 13 take the stage and almost every single guy drops the ball.
We're not sure if it was supposed to be ladies night on "American Idol," but that's what happened when the second half of the Top 26 fought for America's votes.
From Aulani Resort in Hawaii, this batch of contestants got their mentoring from Noah Cyrus, who had a similar range of advice for them as Allen Stone on the first night … but it seems few of them took her advice.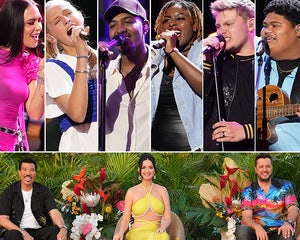 American Idol 5th Judge: Hawaiian Hometown Hero Soars, 'Chris Stapleton' Takes on Adele
She advised Nutsa to try and stand still and deliver her song, so Nutsa ran around the stage as much as ever. She told Malik Heard to cut back on all those over-the-top runs he likes to drip all over every single note and if he did, we must have missed it. Maybe he went for every other note rather than every one.
There were still some incredible standout moments, coming especially from the women. Tackling artists like Mariah Carey, Stevie Nicks, Lainey Wilson, Grace Potter and Noah's big sis Miley, the ladies were fearless in their choices, and mostly came through with incredible performances.
Even bigger of a shock was the fact that the one guy who really broke through and managed to have a huge moment was almost definitely not any of the guys you're thinking of from this group. This guy has always been solid, but tonight he was transcendent. So on the male side, we were surprised once in a positive way, and a little disappointed with every other one.
Fair warning, since I'm safe at home, I'm probably going to be a little harsher than my colleagues Lionel Richie, Katy Perry and Luke Bryan. But I might be nicer, too. Maybe.
And just for fun, I'm going to rank the performances from worst to first to see who my favorites are in each round. That way I can see who's the best and then see if you get it right with your votes – i.e., agree with me.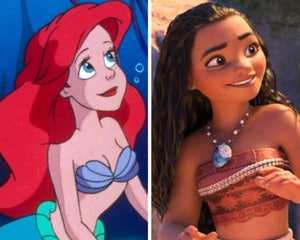 All The Disney Animated Movies Getting Live-Action Adaptations
FILLER
Noah Cyrus
Unable to render YouTube Video.
("Everybody Needs Someone," Noah Cyrus) So how come Allen Stone played a cover on Sunday's show when he has a new song out, but Noah got to perform her new song here tonight? Questions for which we will never get answers! She gave a heartfelt and emotional performance with that beautifully unique Cyrus sister lower register that she and Miley can both tap into so beautifully. We found ourselves hoping for a duet album with the two of them as she was singing. We appreciated that she was showing how much you can do with a smaller performance, no power notes, no runs or belts, just heart and sincerity.
TOP 26, PART 2
Elijah McCormick
Unable to render YouTube Video.
("Good Vibes," Chris Janson – 21, Raeford, NC) The Platinum Ticket holder went first on the night, which traditionally means he had to work a little harder to stand out. A huge fan-favorite coming in, we're not sure the song did him any favors as it didn't play into any of his strengths. He has this huge, rich, almost gospel-like voice and it didn't adapt to the rhythm of this melody well. We were hoping he'd find some balance with a softer approach in the melody and save a few moments to shine in the chorus, but it didn't work for us. He belted it out toward the end and gave a sense of who he is, but overall, this wasn't a great showcase.
Dawson Wayne
Unable to render YouTube Video.
("COPYCAT," Billie Eilish – 21, San Antonio, TX) Dawson definitely made a bold choice by stepping away from breaking our hearts with that natural cry in his voice to going more with this empowerment anthem. His voice is perfect for that lilting cadence that Billie delivers so distinctively, but we didn't feel any real sense of connection through him to this song. We're glad we heard those beautiful elements of his voice on the track because it's proof he's got the goods. There was just a massive disconnect with the song itself. Maybe it's us. But maybe it's not.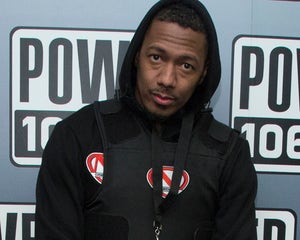 Nick Cannon Explains Why He Doesn't Try to Bring All His Children Together at Once
Paige Anne
Unable to render YouTube Video.
("Wrecking Ball," Miley Cyrus – 16, Idaho Falls, ID) After watching her get eliminated in the previous round, Ryan Seacrest explained that one of the Top 26 opted to bow out of the competition. For those who've been paying attention, this is an even odder statement because the person who bowed out is someone we've never seen on this show as they were edited out of every episode since the premiere, including last week's big Top 26 reveal.
Now, a full press photo of the original Top 26 has been revealed, which definitely includes 18-year-old Beckett Rex. peeking up in the back row. He made it all the way to the Showstoppers round, and yet we've never seen him on the show — certainly an odd and unprecedented choice for the show.
Unable to render YouTube Video.
Contestants have quit before, but "Idol" has still shown their journey (especially if they made it to voting). Making it even more surprising is the fact Beckett is the son of actor Malcolm McDowell (who features in his above music video)! Keeping things cryptic about why he was completely excised from the show, Rex himself told Yahoo!," All I'm allowed to say is [it's] because I chose not to go forward." All of it was good news, though, for the judges' first alternate — and ours, too, after her stellar Sing-Off — Paige Anne.
She was way in her head during her mentor session, missing her high notes and struggling to settle her nerves. On the stage, though, her little smile before the chorus showed that she was embracing this moment and allowing herself to have fun. That carried through in her voice and performance, which was in fine form. It wasn't perfect, but we loved the creative license she took with the original melody while staying true to the song and herself. This was a statement performance, and she made it loud!
Malik Heard
Unable to render YouTube Video.
("Ain't It Fun," Paramore – 26, Dallas, TX) "Being all alone" came out a little shrill on the chorus, and Malik is still doing a bit more with the runs than he needs to do. He keeps showing off an instrument that doesn't need it. We can tell just by how he delivers a lyric how rich and powerful his voice is. Noah had him rein it in for the first half, but we'd have pulled it back a little more had we known he was going to do nothing but big runs and notes and more runs and notes at the end. He definitely made a statement as a vocal powerhouse, but made the song almost unrecognizable by the end. He did own the stage and this moment from start to finish, but the panel was much more on board with this than we were.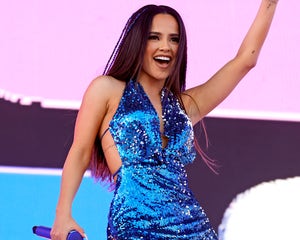 Becky G Seemingly Alludes to Fiancé Sebastian Lletget Scandal During Coachella Set
Tyson Venegas
Unable to render YouTube Video.
("It Will Rain," Bruno Mars – 17, Vancouver, BC) Tyson came out super strong and confident like a consummate professional at the top of this number. He started to show his lack of after taking the mic off the stand, though. The vocal dropped just a bit and he looked like a young guy figuring it out as he moved around the stage. His voice is absolutely incredible, though it wasn't flawless here and it was clear he felt a little out of sorts on the big stage with the big crowd. But as a process, we love to see him stretching and pushing himself and rising to these occasions. The panel's take was that he played a bit too much to the audience, taking hands and interacting, which is how he lost control of the song a bit.
Megan Danielle
Unable to render YouTube Video.
("The Chain," Fleetwood Mac – 21, Douglasville, GA) We had an interesting experience watching this performance as it felt like a series of disconnected moments rather than a whole performance. But the good news with that is that it felt like we were getting a highlight clip of a larger performance, so at least every moment we got was very strong. Megan's nerves were definitely still a factor, leading to some awkwardness as she moved around the stage, but we could see the improvement there. Her voice, as always, has this unique crackle and incredible power. We're not sure this particular arrangement worked, but we love her every time she sings.
Colin Stough
Unable to render YouTube Video.
("Midnight Train to Memphis," The SteelDrivers [as performed by Chris Stapleton] – 18, Amory, MS) Colin wrapping this up with a proclamation of love for his mom was absolutely adorable. He had the perfect grit and muscle in his voice and performance for this song — and we were totally digging the electric guitar. There wasn't a lot of showing off on this track, but he almost doesn't need it because absolutely no one sounds like him. His voice is authentic as the muffler of the farm truck that won't die clanging on the dirt as you load up a bale of hay to head out and feed the cows. You just feel all of that authentic rural life in his sound. We also loved the growth in confidence he displayed with this one.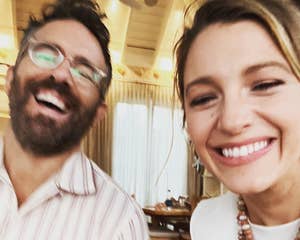 This Blake Lively Comment On Ryan Reynolds Video Is Everything
Nutsa
Unable to render YouTube Video.
("Paris (Ooh La La)," Grace Potter and the Nocturnals – 25, Tbilisi, Georgia) It's kind of funny to watch Noah suggest that Nutsa just stand and deliver this song and then have it start with nary a mic stand in sight. She absolutely did not take this advice, and there were times it affected her vocals. In particular, when singing "if I was in Paris" while bouncing up and down, her voice bounced, too. Mostly, though, she can hit those powerful notes while strutting the stage. Her stage presence is incredible and she definitely knows how to make a moment, but there is truth that it might be impactful to have a moment just standing and delivering. Certainly this chorus might have been a little stronger had she paused the physicality. Still, she's a world-class performer who can do a lot with her voice while dancing around, so we're definitely not trying to take anything way from that.
Olivia Soli
Unable to render YouTube Video.
("Emotions," Mariah Carey – 20, Los Angeles, CA) She may not have a five-octave vocal range like Mariah, but Olivia has some incredible pipes and range herself. Mariah is tough to cover because she does so much so it's not as problematic on a show like this to just sing the song pretty straightforwardly, as it was first recorded. Olivia didn't need to show her own artistry by rearranging the song; she was able to show it by keeping up with the song. She was very tasteful in her delivery with a ton of power that grabbed us by the ears and wouldn't let go until the final moment. She has incredible grace and presence on stage, also, that demands attention. Dare we say this was a command performance?
Marybeth Byrd
Unable to render YouTube Video.
("Heart Like a Truck," Lainey Wilson – 21, Armorel, AR) As impressive as her big notes are, Marybeth had us in the palm of her hand in the gentler parts of this song. By the halfway point, she had us in our feelings. A great country song can do that if the artist tells the story, and that's what Marybeth was doing. We believed that she's had this experience of heartbreak and pain. We almost didn't need the big moment at the end, though she nailed it. The variance on display was fantastic. She's in a great lane right now on the show and killing it.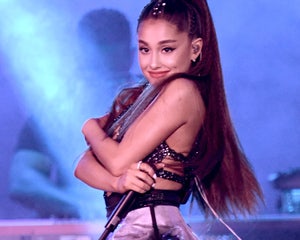 Wicked First Look: Ariana Grande's Glinda & Cynthia Erivo's Elphaba
Hannah Nicolaisen
Unable to render YouTube Video.
("Glitter in the Air," P!nk – 23, Houston, TX) Hannah almost lost herself in the emotion of this song herself — or maybe it was the scratchiness of her sore throat — but thankfully she was able to use it as fuel to create an intimate, beautiful, magical moment. Singing it to her fiance, who was in the audience, surely helped. But Noah was also right in that this song was perfect for her voice. P!nk is no joke to sing and this song is all heart, but Hannah was so intentional in her delivery, so connected to the moment, that we all got to go on this incredible ride through her heart and her love with her.
Michael Williams
Unable to render YouTube Video.
("Tuesdays," Jake Scott – 21, Mason, OH) Michael's parents joined him in Hawaii for their 40th wedding anniversary and this song choice was in tribute to them. The result was Michael's moment for the season so far. This was an incredibly heartfelt moment, palpable and moving even during the almost whispered opening lines. His storytelling vibe was on full point, letting his power and range surprise us when he went full voice, and up to that falsetto that Noah smartly pushed a half-step higher. This was far and away Michael's best moment to date.
Wé Ani
Unable to render YouTube Video.
("Edge of Midnight (Midnight Sky Remix)," Miley Cyrus f. Stevie Nicks – 23, Harlem, NY) Damn! Wé took the stage ready to make a statement and then she just set it on fire and kicked it into the ocean with that performance. This was a vocal powerhouse moment, rocking the stage with gusto, playing with the audience. She even had a half-laugh totally appropriate to the lyric. Wé was feeling herself on this one and we were feeling it, too. Incredible control of the stage, incredible energy … let's just call it what it is, incredible!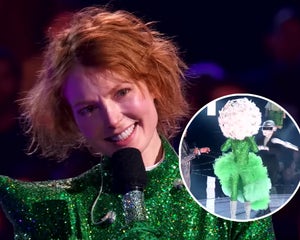 Alicia Witt Reflects on 'The Masked Singer' Opportunity Amid Personal Health Struggles and Tragedy
PREDICTIONS
Well, the ladies showed up in a huge way this week, taking five of our personal top six slots on the night. We'll even go so far as to say that if it were up to us, there would be three guys going home this week.
We know we have Paige Anne in our Bottom 3, but she's been so much better than this, we wouldn't want to see her go. The same could be said for Elijah McCormick, who has an incredible voice and just made a terrible choice this week. That said, we have a feeling it might just cost him his shot in this competition.
If America remembers why they gave him the Platinum Ticket, he might be able to crawl out of the basement, but we don't see any such luck for Dawson Wayne. His choice to go in a whole different direction was a disaster, and he wasn't standing out enough yet to take such a bold risk. He made us forget why we loved him (while Michael Williams came out of nowhere to steal that heartfelt, emotional spot).
We're going to go out on a limb and blindly predict that it will be three guys going home and say it's bad news for Dawson Wayne, Malik Heard, and Tyson Venegas. Then, we'll be a little more realistic and say that Paige Anne will get booted instead of Tyson.
We'll see what happens next week in a three-hour Sunday show that reveals your Top 20!
"American Idol" continues Sundays and Mondays at 8 p.m. ET on ABC.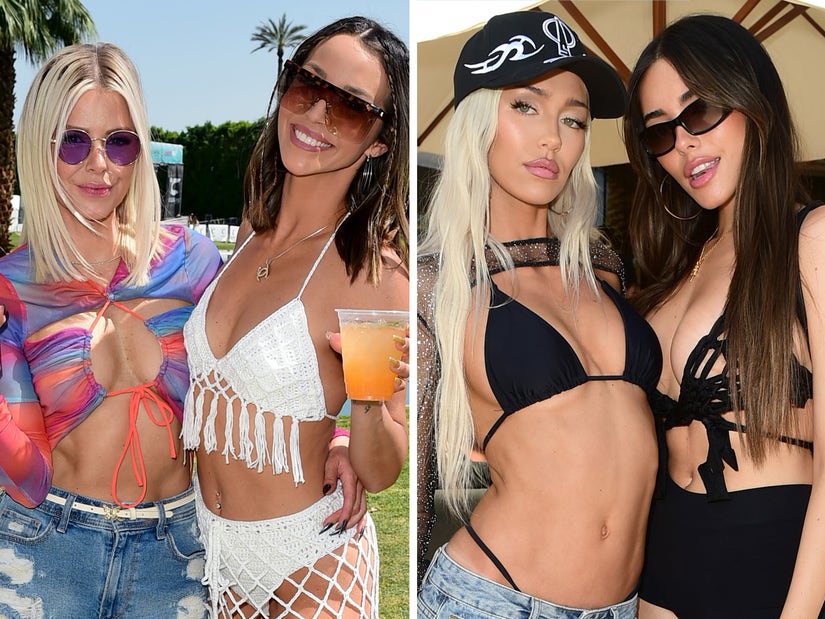 Source: Read Full Article